Now that the sun is out and everyone is ready to get outdoors, you may have some fitness goals you've set yourself. I know I have. But I am first to admit that I'm not a hardcore fitness fanatic. In fact, it takes a lot of motivation to get me moving. I'm open to trying new things from classes to apps to gadgets aka "wearable technology," in search of that motivation.
While there are many cool devices out there, I'm often asked which one is good. So, over the past year, I've had the opportunity to test drive a few. I've discovered some cool stuff about the different fitness trackers that may help you decide which one is good for your lifestyle.
What I was looking for was something that would appeal to all levels of fitness. Hey, taking laps at the shopping mall counts, and so does rushing to school with the kids just as much as training for a marathon, right? But as the summer holiday stretches out ahead of us, so do the options we have for keeping fit.
There are many brands that cater to a decent range of exercise, and most will keep a monitor on your heart rate. Look for apps too when you're deciding on a fitness tracker. There are great accompanying apps to help motivate and some even offer training or coaching programs. If running is your game, there's an app that can connect to certain Nike shoes to optimize your training. But here are a few more thoughts that may help when deciding which device is right for you.
FITBIT: (iPhone, Android, Windows) There are a variety of Fitbits on the market now to suit different needs, but all pair with the Fitbit app to keep track of activities day and night. It will also keep track of multiple devices, for example, if you only use the Fitbit Zip it's great for walkers (it can attach to your clothing instead of having to wear it on your wrist) alongside a Fitbit Charge HR. The Fitbit Charge HR has SmartTrack ability that can recognize what activity you do and record it. You can sync your stats wirelessly to your smartphone to keep on top of your monitoring. It comes in a variety of colours, shapes, and sizes to suit your needs, which is great for women who prefer something less bulky looking. Whichever colour you choose, they all have something different to offer, aside from the usual tracking needs. It's well worth looking into. If you're into monitoring your sleep, this is one of the better options, as the sleeker design is easier to adapt to. For the record, I prefer not to wear a device when I sleep, but I know many who are okay with it. With the Fitbit Charge HR, you won't have to put it into sleep mode; it will sense it based on your heart rate and activity levels. The Fitbit app keeps track of all your activities. All Fitbits are water resistant if they get wet from sweat or rain, but they're not recommended for swimming or showers.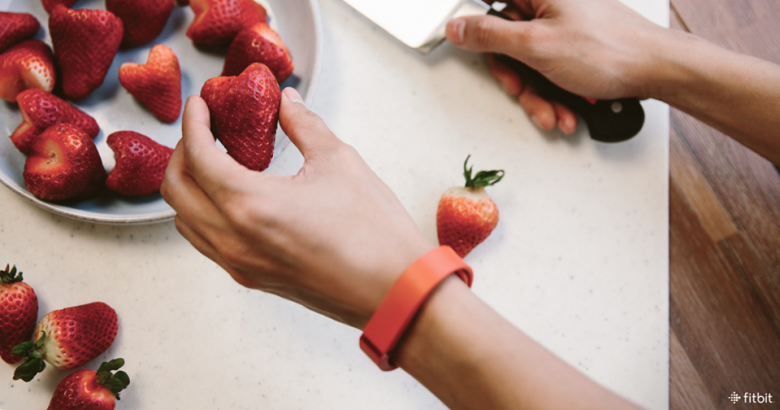 TOMTOM SPARK CARDIO + MUSIC: A more recent entry to the market, is this fitness tracker that has it's own built-in music storage with the ability to keep a playlist of about 500 tunes. This eliminates the necessity of having a separate music device. You can even make different playlists for different types of workouts. I've got wireless Bluetooth Jabra earbuds that perfectly paired for working out and runs. When you start using the TomTom Spark, you'll need to first connect the device to a computer, set up an account, and  then pair with your smartphone to the Tom Tom My Sport app. The reason for the smartphone is to review your stats if you're off to the gym after work and need a quick overview. The TomTom does a lot, not only with basic fitness activities like walking and keeping track of sleep, but also keeping track of  a variety of activities, from cycling, swimming (yes, it's waterproof), running and freestyle active minutes in addition to calories burned. It's great for those who enjoy multiple sports. The built-in heart monitor beams a green light on the back side to take in data. When you finish your workout, or at the end of each day, you can sync it to your smartphone and computer. The information collected offers detailed reports and there's also built-in GPS.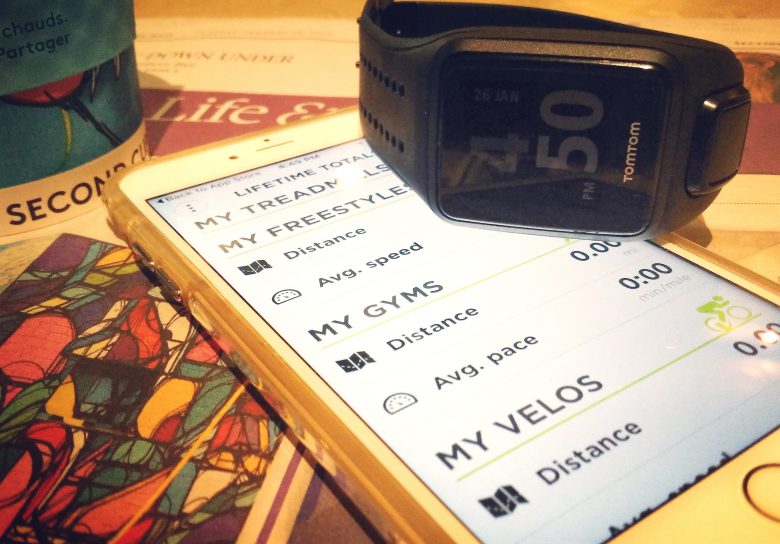 APPLE WATCH: (iPhone only) If you don't want to wear more than one device, (yes, I've seen that) this is one of the most stylish that can take you from day to night. By using the Activity App, the Apple Watch keeps track of when you're moving, nudges you when you've been sitting for too long, and counts your calories. The Watch keeps track of higher level energy exercise. It already defaults to 30 minutes of exercise (general global recommended) per day and keeps track. You can adjust your daily goals and personal challenges. By using the Workout fitness app, you can manage your personal goals and monitor distance, calories burned, and times for a variety of activities. Then access a summary to find out how you did. You can also get to your music playlist easily from the watch without having to be tied to your iPod, as it can be accessed via Bluetooth while you're at the gym. It's water resistant if it gets wet from sweat or rain. Interestingly, there are people who say they can swim with the Apple Watch and use the Active in Time swimming app to help track, but (and it's a big but) it could void your warranty, as Apple does not claim the Watch is actually waterproof. The Apple Watch Sport version is a logical choice here, as the rubber wristband is more suitable for working out.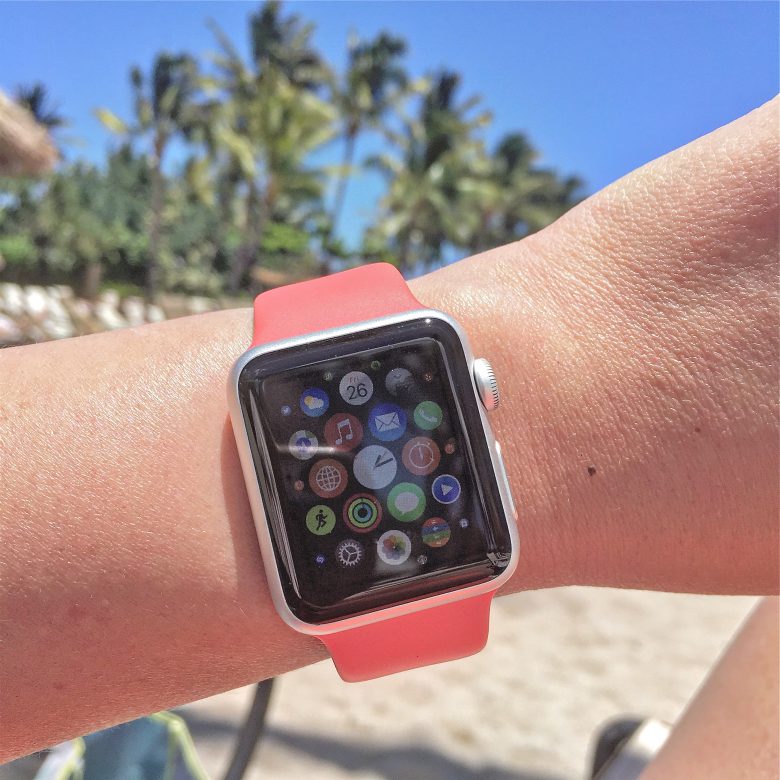 RUNTASTIC ORBIT: Designed primarily for the runner, this device uses a "suite" of apps that help keep track of exercise, sleep, and progress for all levels. You can select your style, but what I discovered was an incredible amount of other apps to help round out your workout desires. Runtastic Me is a daily fitness tracker and step counter, but if you're looking for targeted workouts like sit ups, cycling, pushups, or squats, there are plenty of them that help you with your training. The Runtastic device is also GPS based, so that helps track your distance, duration and calories burned. A great app within the Runtastic suite is one that gives you info on elevation and altitude, should you find yourself in places like San Francisco for a run or walk. What's also cool about Runtastic is the ability to share and compare your fitness activity socially with friends and family through its own network, or via popular ones like Facebook. Why would you want to do this? Because encouragement (or competition) can be motivating! I tested out the Runtastic Orbit, but there's a newer model out called the Moment. This looks more like a watch than a tracking device and pairs via Bluetooth to your smartphone, so you can easily and wirelessly transfer your fitness data. The Moment doesn't require recharging every night as it runs on a long-lasting Lithium battery (just like a watch). It's waterproof up to 100 metres and keeps the data for up to seven days.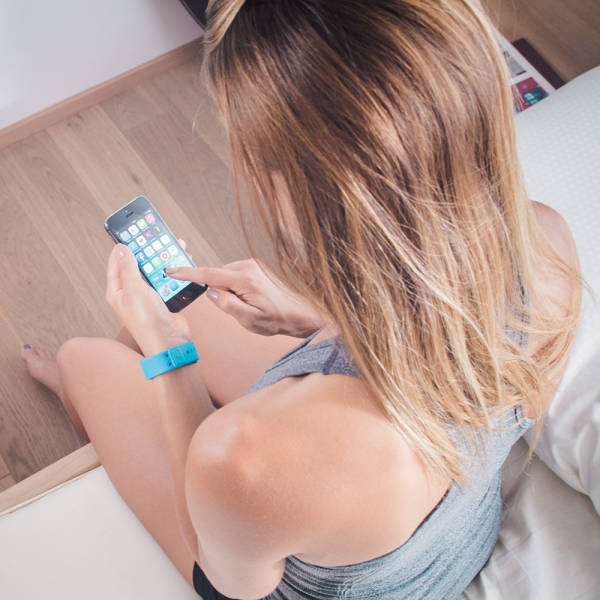 ALCATEL ONETOUCH SMARTMOVE: (Android and Apple compatible) This watch pairs directly with your smartphone (and for the record, the Idol 3 smartphone is pretty nifty), and while its design is pretty nice, it definitely feels more like a watch than a fitness tracker. This OneTouch watch does what most people would want it to do and nothing too complicated. It will count your daily steps and tell you how many calories you've burned via motion sensor. It has a heart rate sensor built-in that you can see on the back side. It's a simple touch-screen activation. You can keep track of your activity history with the companion app and share with friends as well. There are no additional wires to get in the way as there is a built-in USB in the end of the strap. It's a pretty straightforward device once you get the hang of using it. What I liked about this Watch is the brightness on the display, so it's easy to see while you're on the go.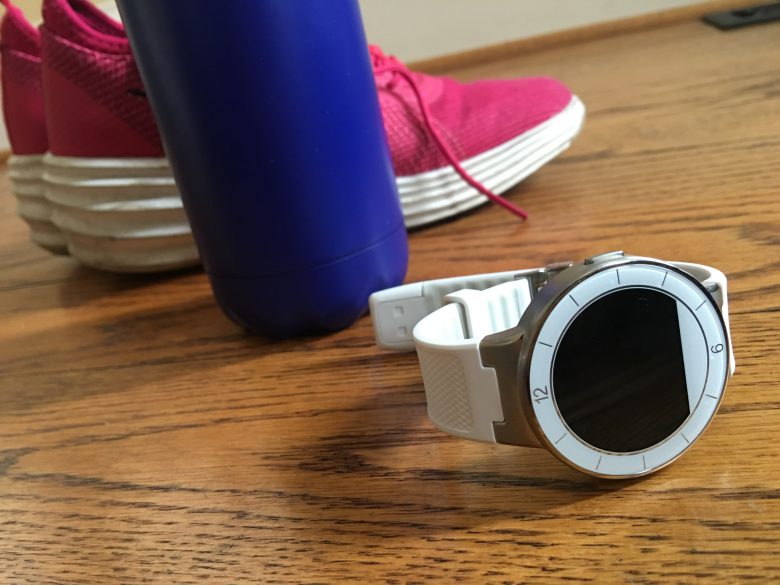 What have you tried? Let us know what you like about it!