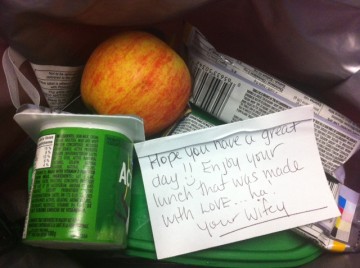 This weekend is Thanksgiving, so with that in mind I decided to dedicate two blogs to what is my second favourite holiday. Of course the number one holiday I love to celebrate is Edgar Allan Poe's birthday. (Kidding – it's Christmas, but I love EAP.) So, this blog will be a list of things I'm thankful for, and Friday's blog will be about how to deep fry a turkey.
Here we go – I'm 37 so I thought I would make it "37 Things I Am Thankful For"
Wife and kids
Family
Friends
Q107-Derringer in the Morning
Good Health
Ya'll
Velcro
Having exact change
Remembering a dream
New socks
Spell check
Coffee
The Rolling Stones
Beer
Wine
Soccer
Diapers
Baby Wipes
Prescription Medication
Vodka
GPS
Texting
Bacon
Utensils
Hockey
Grapes
Showers
Dill pickle sunflower seeds
The Acton Dart League
Sleep
Football
Air Drumming
Health
Technology
Fantasy Sports
Long drives
Chicken Wings
Ya know what, I'm 38 next month so let's add one… a random note left in my lunch by my wife.
What are ya'll thankful for?