Remember how I said we've embarked on The Summer of the Sundress? Well, we certainly have, but there are times when shorts just have to be the thing.
I mean, really.
And I got the child to acquiesce when we received these handsome green plaid cuffed shorts from a friend (the same lady who passed along this jaunty raincoat) along with this sleeveless white cotton blouse with the pintucks at the yolk. It's a longish, A-line fit – she needs the length in these knee-length shorts to wear with it – shorter shorts or bloomers don't show beneath the hem of the top, which makes her look like she's wearing an inappropriately short baby-doll dress. (Even though she is kind of a baby doll.) There's just enough masculine paired with feminine here. The pintucks make her look a bit like a tiny magistrate. The shorts make her look like a tiny skater-kid.
I like it because she can crouch in the dirt (her favourite) without doing too much damage… she likes the heart-motif on the inner waistband of these shorts, because until she noticed them, she was convinced they were made for boys. (AND WE CAN'T HAVE THAT! QUEL HORREUR!!)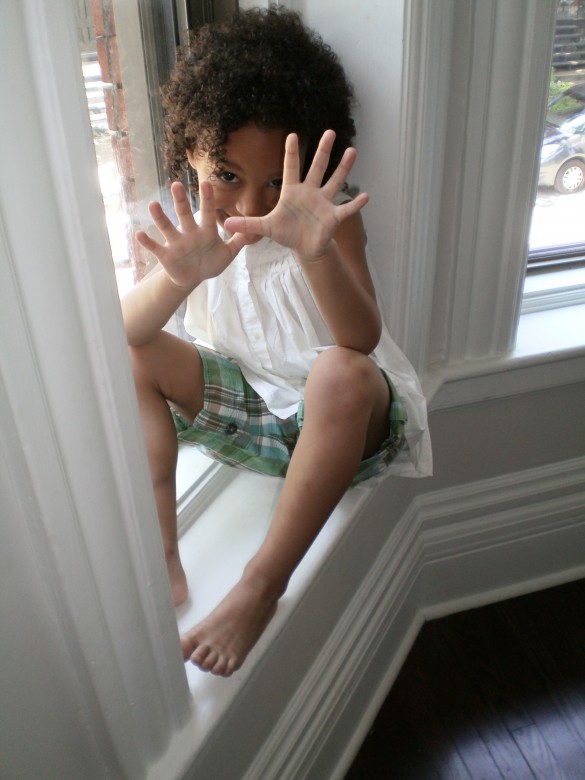 Whatever. I'm just so happy to see her in shorts sometimes. And when worn with those snakeskin sandals, the glam-factor goes up by a bunch of notches.
Click, click, click!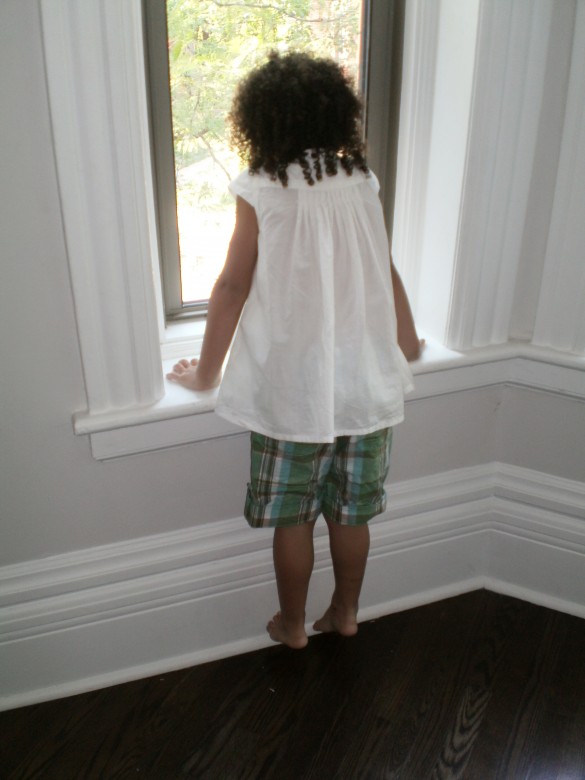 Chic, chic, chic!
Ava Scarlett wears:
white pintuck sleeveless blouse – Zara (hand-me-down)
green-and-olive plaid knee-shorts – Liv a Little (hand-me-down)