I tell you, it's The Summer of the Sundress for this little girl. I can barely get her into shorts at all. (She says she feels pretty in a dress. What can I say, really?!)
Fortunately, I bought a few end-of-season sale items to put away for this year… in this case, we fell into the Gap.
At the time, this 3-tiered ombre sundress also came in shades of pinky-salmon, and also in a lovely indigo, but it was the one in these plum tones – perfect for this child – that became the huckleberry. It suited well for parties and other special days at school, but because it's made of uncomplicated cotton, this little garment washes and wears like a dream.
Silver sandals are ideal…
Inexpensive and easy to care for – my favourites.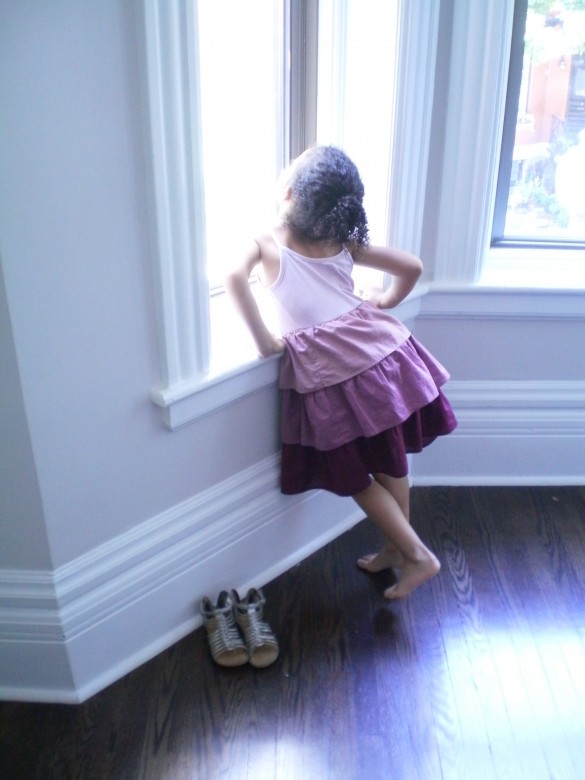 Ava Scarlett wears:
tiered ombre sundress, in plum – GAP, $35 $15 (last year's sale)