Back to school shopping is in full-swing.We're all taking inventory of new shoes and fresh pens. Maybe you've also had to invest in that new phone or even laptop or tablet for your kids this school year? I know what that's like! The negotiations with our kid are relentless on what he wants vs. what is needed (thank you peer pressure). We agree that there some degree of tech that is needed at his stage of schooling so we are shopping around. We're happy to provide necessities to help the upcoming few years of heavy school work but we also want to protect these investments as much as we can.
While we're all shopping for the gadgets, it's worth looking into some accessories that can help protect against inevitable drops and crashes. Hey, even I've dropped my iPhone several times. Luckily, I've protected my devices. Here are some great accessories for back-to-school…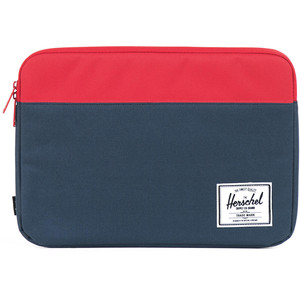 You've just invested in a new laptop for your high school or university/college student. They'll need some sort of sleeve to protect it. The Herschel Supply Co. 13″ Anchor Sleeve ($39.95) is stylish, functional and perfect for laptops. The unique two-panel construction is fully padded and fleece lined to protect from scratches. Available in assorted colours and prints. The Herschel brand was founded in 2009 and based in Vancouver (we love a Canadian company). It's known for their attention to detail and ideals for everyday living. Available at Herschel Supply Co., Apple Store and others.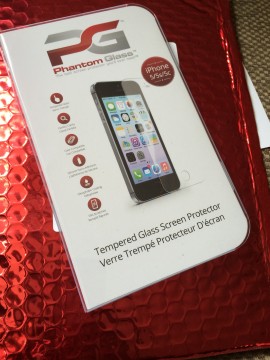 Phantom Glass (approx. $34.99) is a great screen protector that features tempered glass to resist impacts, scratches and grease. The good thing is that it doesn't bubble upon touch or application and it's clear — no distortion.  Upon impact, Phantom Glass is designed to break instead of your phone or tablet. It also has a special coating that repels oils from fingers so it's easier to clean. The screen protector is available for all touch screen devices including laptops, mobile devices and even cameras. Available at Best Buy, Staples, Future Shop, and others.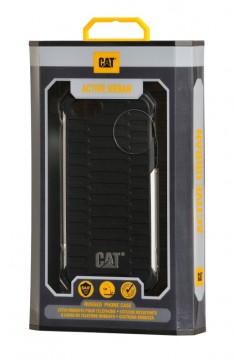 CAT Rugged Accessories (starting at $29.99) While it may be cute to have a novelty case on our mobile devices, it's not so cute when your kid drops it on the pavement and all of the sudden you're shelling out for a new device. The CAT Active Urban cases offer high level protection for your mobile device. You know the line is durable when it has the CAT logo on it. The brand is known in the construction industry but the company is proving that tough can come in different styles to suit our everyday needs. The cases are made exclusively from SAIF, an active material that has unique shock and impact absorption properties. It's claims to be drop proof of up to 6 feet (there's even a tablet version that will protect from drops of up to 4 feet) providing protection from that dreaded cracked screen. Available online at thesource.ca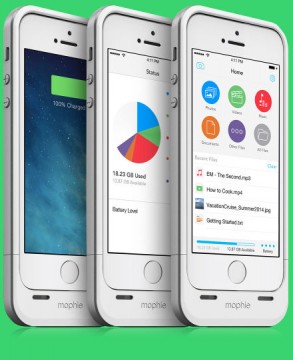 Mophie Space Pack Battery Case  ($149.95+) with 16GB, 32GB or 64GB of extra storage.  This incredibly handy pack offers not only built in extra battery life but now comes with built-in storage and be able to manage usage with the free Mophie Space app. Peace of mind comes with the double battery power that sits right on the phone and charges on the go without having to search for electrical outlets. Mophie has a variety of options for various mobile devices. Various colours. Available at Best Buy, Apple Store, The Source and others.
And while we're on the topic of tech accessories…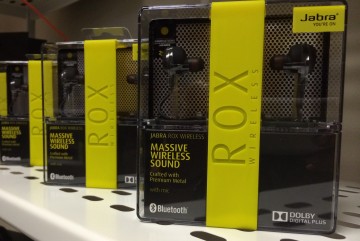 We know our kids love to listen to their music, but sometimes, wires from headphones can get in the way. The new Jabra ROX Wireless in-ear headphones ($129.99) offer clutter-free listening while your teen is working on homework or taking a break from studying.  Connected through Bluetooth, the Jabra ROX also delivers amazing sound. Jabra is the only company that works with Dolby Digital Sound (via Jabra app) to offer true clarity. Once connected to the app, your playlist is automatically transferred and adjusts individual songs with a default equalizer. No more "tinny" music. The wireless connection means no more dangling and noticeable headphone wires to get in the way. Sport versions also available.
It's also a good time to check and update your teen's phone plan. Take a look at your past bills and see if you need to make any adjustments. There are great family share plans out there with the various carriers worth looking into.
Happy Back To School Shopping!