The holiday shopping season is definitely top of mind now that we've had our first sighting of Santa and his reindeer at the parade. It almost seems like the city has transformed into a wonderland overnight. The decorations are up, the lights are all glowing and letters will soon be written to the jolly old man just in time for the elves to do their cross-checking of the "naughty or nice" list. I'm hoping I made it to the nice but sometimes naughty list.
Our family loves this time of year, and I've tried to manage the season by pacing everything out so I don't have to panic at the last minute. The best part for me is deciding on gifts, and I've been fortunate to have a sneak peek at "what's hot" for the holidays even as early as July. So, with that in mind, I've taken my  hot list and discovered that many items were found at Scarborough Town Centre .
I confess that it's been a while since I've been to this mall, but I definitely have fond memories. As a teen, I worked at Scarborough Town Centre with one of the major retailers on their Teen Fashion Council and it was at this same mall that I had met my husband. They were fun filled years, and we've visited Scarborough Town Centre several times since then. But things have definitely changed, and now my eyes gaze in that direction more often. Yep, the urban sprawl is growing and we're seeing a flurry of stylish retailers settle into the recently renovated space.
As I tackled my list of holiday wants, I was happy to see that I could get many of them in one place! Here are my top on-trend picks for the holidays…
For The Mindful Person: Personalizing a gift is always special but instead of initials or names, give The Mindful Person a fresh new look with meaningful words and sayings like "follow your heart" etched into a new Thomas Sabo Lovebridge bracelet. This recently launched line offers a great selection of gems and metals with free engraving in store!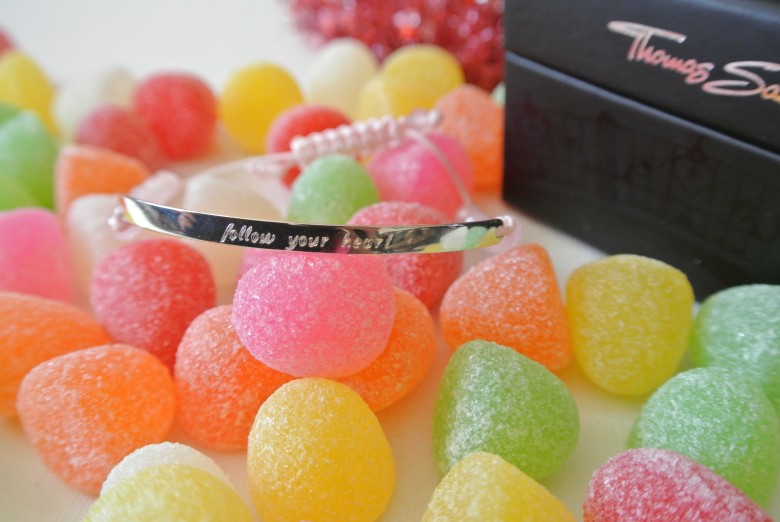 Shown here: personalized Love Bridge Bracelet, Thomas Sabo
For The Fashionista: She looks like she's taken cues from the fashion blogs and could easily be snapped by the 'street style paparazzi' – maybe it's you? These pointy-shaped polished flats from Nine West can effortlessly take her from the office to a night out.
For The Social Media Addict: We all know this person who is glued to their mobile phone sharing selfies, foodporn and proud baby moments. Update her look with a cool new case like this smashing gold by Felony Case available at iStore or this fun "All you need is confetti" case from H&M. The most useful, and she'll thank you for it, is a back up battery charger for her phone. Kate Spade juice packs can be found at the iStore and Telus.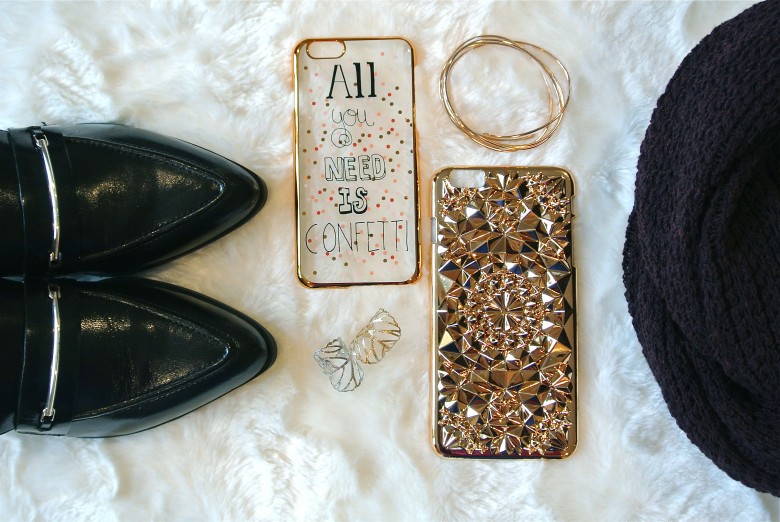 Shown here: Shoes, Nine West; Confetti phone case, H&M; leaf motif rings and multi-bangle, H&M; Gold coloured smashing for iPhone by Felony Case, iStore; dark eggplant colour infinity scarf, Roots Canada
For The Young Jedi: There's no denying that Star Wars will be HUGE this holiday season and while pajamas are a popular theme, I fell in love with this Storm Trooper PJ set and fun play mask from the Disney store for my young nephew. Finishing off any gift with a tree ornament is a great tradition that many families do with their kids.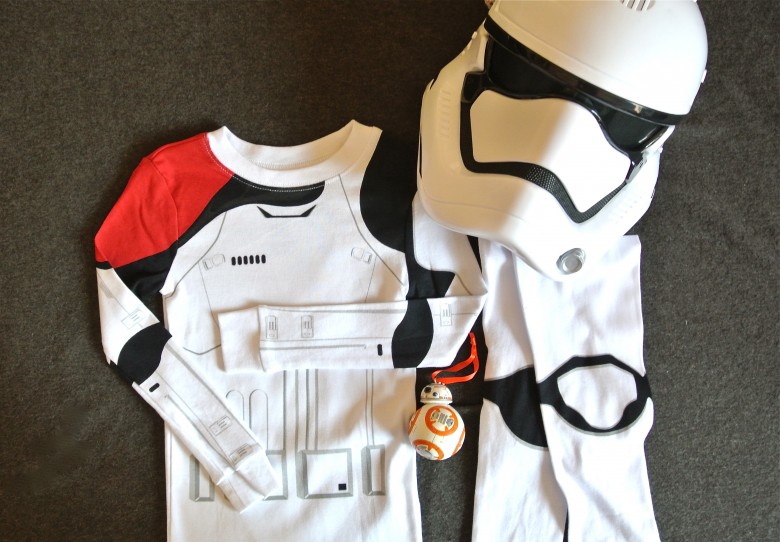 Shown here: Star Wars Boys pajama set and tree ornament, Disney Store
For The Person Who Hasn't Let Go: My eight year old niece is still into Frozen anything, so I know she'll love Disney's Tsum Tsum limited edition collection that includes Elsa, Anna, Snowgie, and Sven all snug in an Olaf plush carry bag. Okay, I not-so-secretly want my own. Tsum Tsum plush has become a hot collectible especially over the past year with people waiting for new series to be released.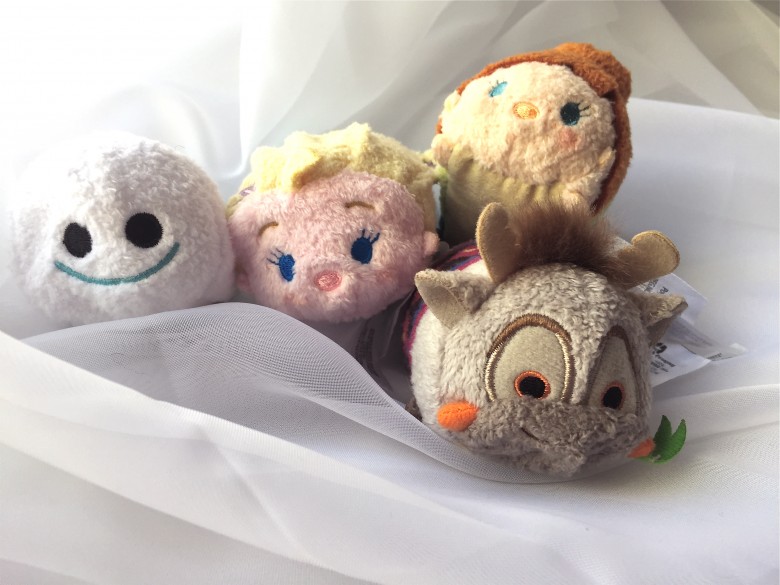 Shown here: Disney Tsum Tsum Frozen edition, Disney Store
For The Race Car Lover: All ages will love the thrill of the chase and these R.E.V. remote control cars from iStore come in a set of two. Players can control the car's movement and speed by using their smartphones. It's not just about racing, but the kids will love the fun lasers that the cars can tag each other with. My son has already put this on his wishlist.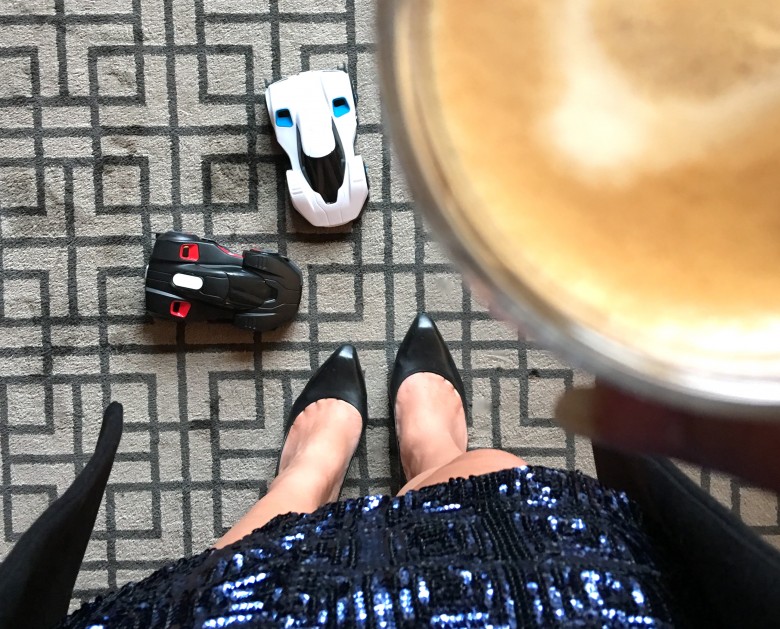 Shown here: REV Race Cars, iStore; midnight blue embellished skirt, H&M
For The 'I Could Walk For Miles With You' Sister: Winter nights after a fresh snow fall is the best and most peaceful time for a walk. Rockport's latest boots keep form, function and fashion in mind. This style is not just warm but also has Hydro-Shield Waterproof technology to keep you dry and moving. It will get you from A to B for casual times and also on your commute to work.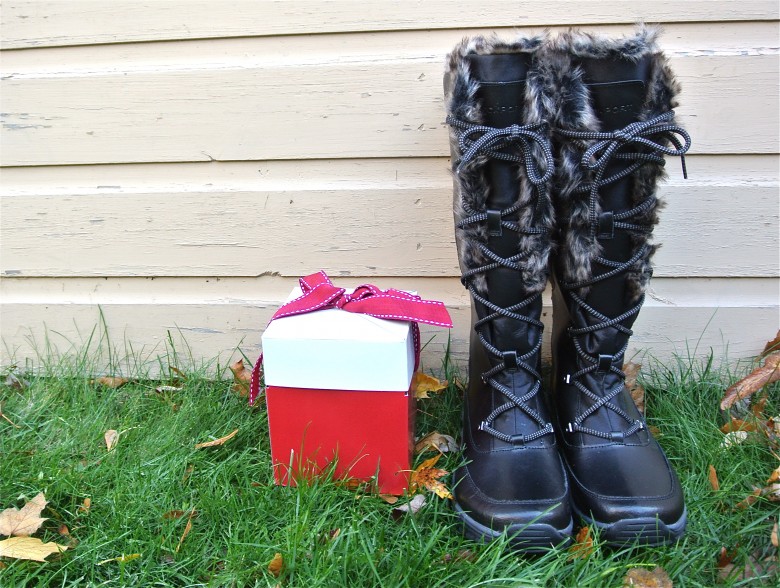 Shown here: Winter Boots, Rockport
For The Most Photographed Kids: You'll want to give your kids a nice new outfit to wear for the family holiday photos. Gap Kids is replenishing styles and stock frequently. Adorable and soft sweaters are cozy and this season's Peanuts & Charlie Brown collection for little ones is just too #JoeCool.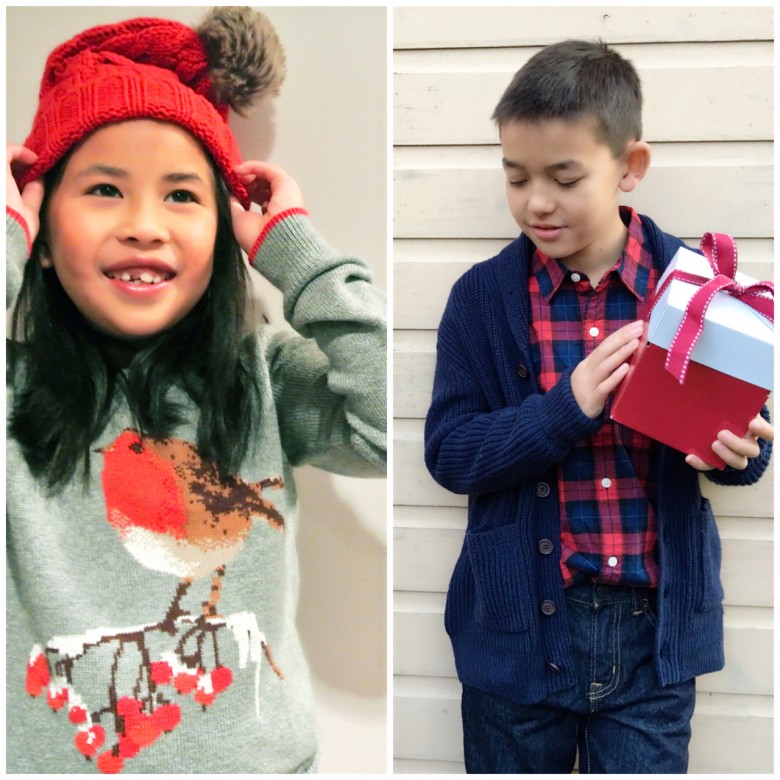 Shown here: holiday style outfits, Gap Kids
For The Teen Selfie Queen: A girl can never have too much make-up and that's why Sephora is the one-stop shop for everything you could think of. From nourishing lip balms to the most dramatic palettes from many favourite brands including Smashbox, Benefit, fresh, NARS, and Philosophy, as well as the best tools of the beauty trade. Great for stocking stuffers too!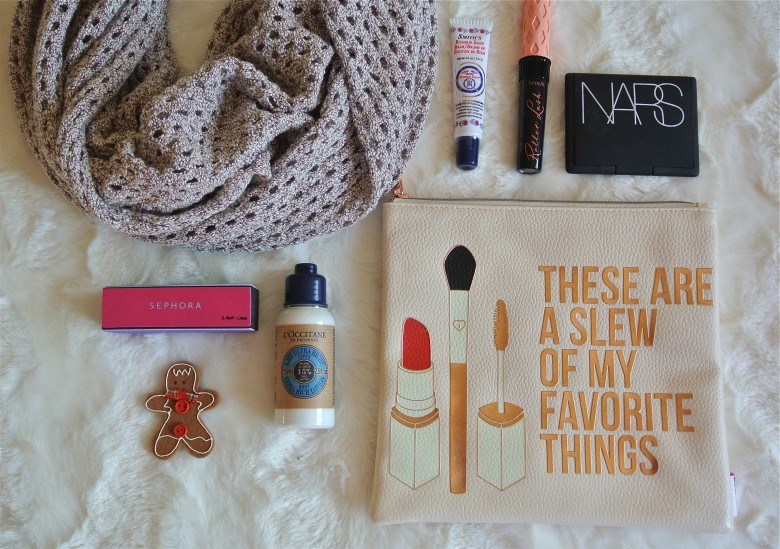 Shown here: Knit Infinity Scarf, Roots Canada; Cosmetics and Make Up Bag, Sephora
For The Cottage Friend: You've been lucky to score a weekend away to a friend's rustic cottage and a gift of warmth is always a good idea. Infinity scarves from Roots Canada are definitely cozy.
For The Party Girl: There's no such thing as having too many handbags in my opinion and this sleek clutch/wristlet is ideal for the party season to keep essentials in one place. This fringe tassle from Danier Leather is on-trend and has enough space for a phone, lipstick, wallet and more.
Shown here: Wrap silver Bonnie Bracelet, Club Monaco; Red Necklace, H&M; Tassle wallet wristlet, Danier Leather
For The Busy Social Mom: She's rushing from hockey practice to corporate functions and parties with little time to spare in between (that's me). While we all have a safe "go-to" little black dress, give yourself an update with the current shoulder baring looks. I love this flattering top from Club Monaco and it also comes in white! Plus, it's super fast to change the look of any outfit by adding a statement piece of jewellery. This ruby red multi-faceted necklace from H&M and is just one of many  knock-out options.  The store's accessories department makes you feel like a kid in a candy store.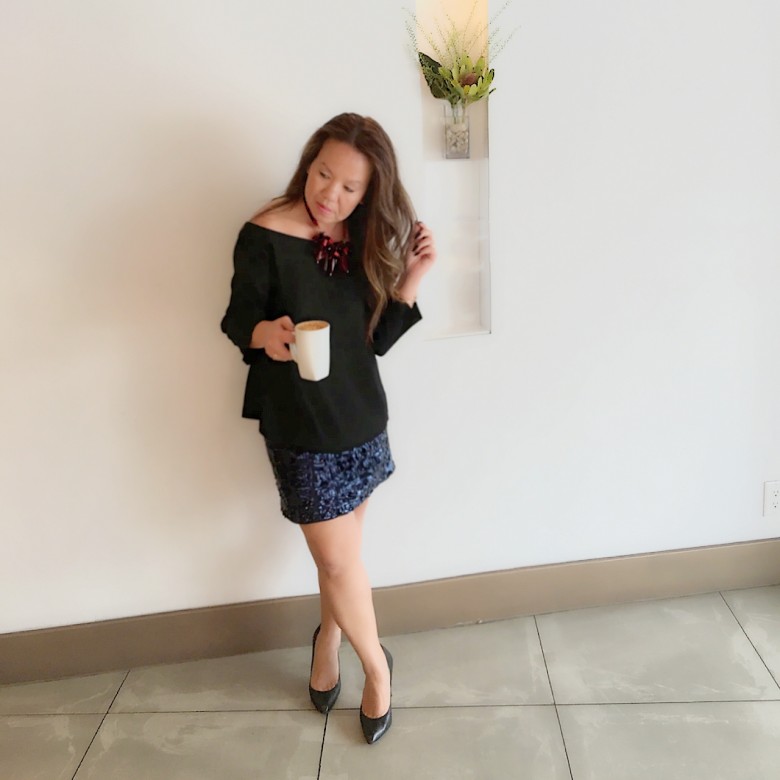 Shown here: Yandel off-the-shoulder top, Club Monaco; midnight blue embellished skirt and necklace, H&M
I hope this helps you find something special for everyone on your holiday list. Speaking of helping out, make sure to visit Scarborough Town Centre's website and see how you can enter to win a $500 shopping spree!
Be sure to make time to say hi to the jolly guy with the white beard and red suit. He's found a home for the weeks leading up to Christmas at the stunning Planet Santa zone that you don't want to miss!
Need more holiday gift ideas? Feel free to drop me a comment below!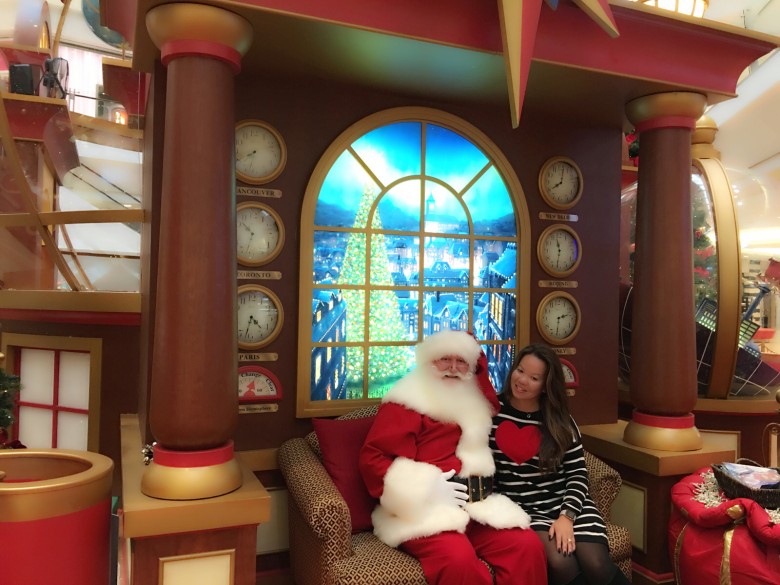 This post was sponsored by Scarborough Town Centre but the opinions and images are my own.