The internet has become a way of life for many of us. We communicate, research, share and work with it. While most of us assume we know how to navigate our way around it, I find I need a good reminder once in a while to keep me safe. The whole internet thing is moving forward and we need to know how to manage it and keep up with it.
Since today is National Safer Internet Day, TELUS invites you to be part of today's discussion of MediaSmarts' (Canada's Centre for Digital and Media Literacy) – recently released Young Canadians in a Wired World research, which shows Canadian kids are more connected, more mobile and more social than ever before. Join in the live webinar this afternoon at 1:00 pm (EST) by linking here for details www.mediasmarts.ca on how to register… OR follow the Twitter conversation this afternoon as we learn more about what more we can be doing for our family and how to stay safe on the Internet. Join in on Twitter by following @TELUS and #TELUSWISE
In the meantime, here are some great to keep in mind and to share.
1. Google yourself – Put a Google Alert on your name so you can track your digital footprint link here www.wisefootprint.com
2. Set strong passwords – Prevent hackers from getting into your computer, smartphone or online profiles.
3. Turn off geo-tagging – Avoid location details being attached to things like photos when taken on a smartphone.
4. Install security software – Some smartphones come with software to locate your phone when lost; take advantage of these free services.
5. Configure your profile settings – Ensure privacy is set on all your online profiles.
6. Keep your browser updated – and clear your browser history and cache at least once a month.
7. Be cautious using free Wi-Fi – Make sure your device is secure so hackers can access personal information.
8. Choose new apps carefully – Only use your device's App Store to ensure downloads are safe and virus free.
9. Beware of risks using Bluetooth technology – Only enable connections with trusted devices.
10. Delete personal data when recycling old devices – Use the factory reset to properly remove things like photos, passwords and files.
For more information on TELUS WISE click here: <http://wise.telus.com/tips>.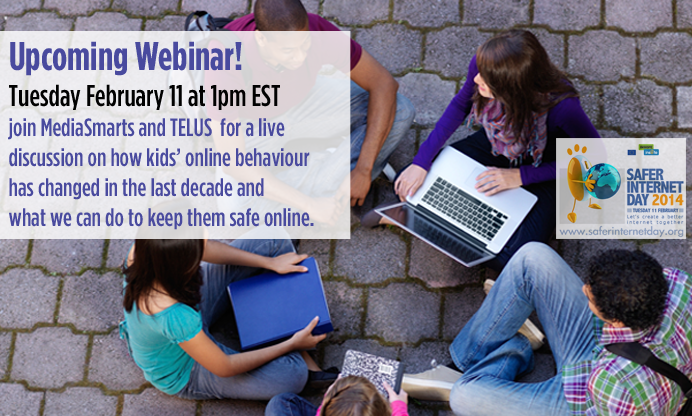 This post is not sponsored, nor was I compensated. Thanks to Telus Wise for their ongoing interest in keeping us safe online.