Winter months are here and our lives are a little quieter after the holiday rush. We're taking a little more time to read, catch up on Netflix, and just be cozy. It's also the perfect time to schedule in a few date nights! We've eaten (and have returned to) some of the newest restaurant openings that happened in 2017 to bring you our latest favourites date night hotspots in Toronto that are worth getting out of your pyjamas for.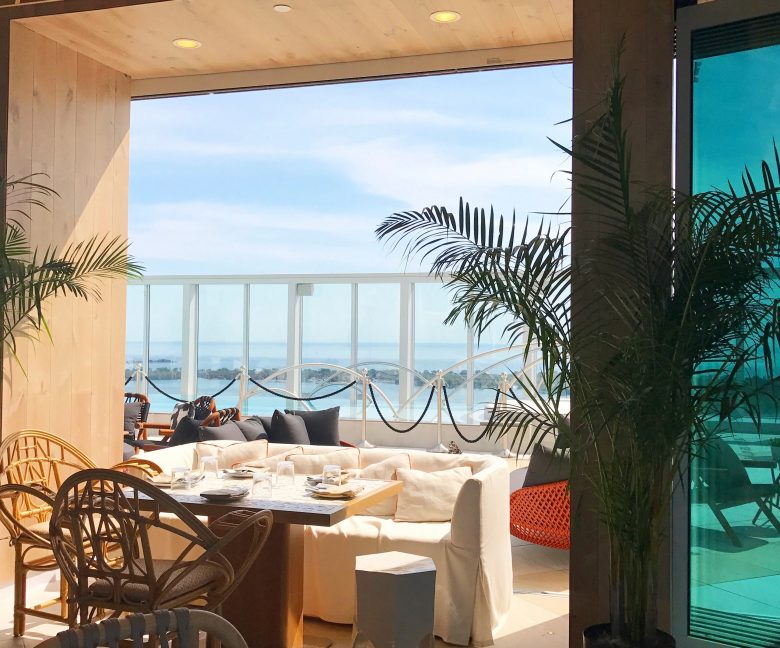 KOST: Bisha Hotel, 80 Blue Jays Way. It feels more like Miami or Laguna Beach up here at Kost. Perched up high with a stunning view of the city's skyline and warm interior decor, this restaurant is quickly becoming a getaway hotspot for those seeking an escape for locals as well as visitors. Menu is comprised of sharable dishes and you'll want to do that to try everything. In better weather, the restaurant opens up to a stunning terrace with an inviting pool deck where palm leaves sway with the slight breeze.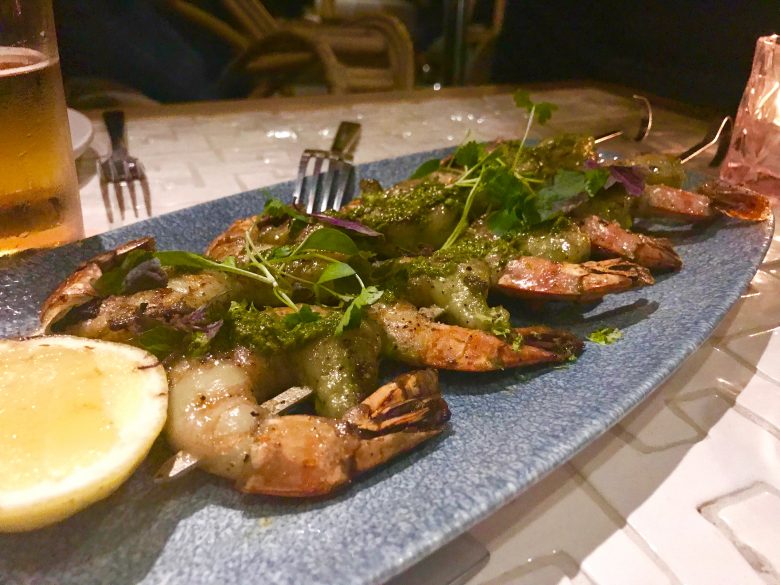 ESTIA: 90 Avenue Road, Yorkville. This coastal Mediterranean restaurant features delicious dishes that will transport you to summery nights in Spain, Greece and Southern Italy. Emphasis on freshness and uncomplicated dishes won us over immediately. If you're a seafood lover, this is heavenly. Fish is offered half or whole and they'll debone it for you, if you like. The wood oven roasted chicken is comfort food. If carbs are your weakness then you'll melt on the spot with their in-house bread. Totally worth the inevitable visit to the gym the next day. Grilled halloumi with oven roasted grapes and truffle honey, yes, please order it. Just thinking about their calamari with wild oregano aioli still makes me drool.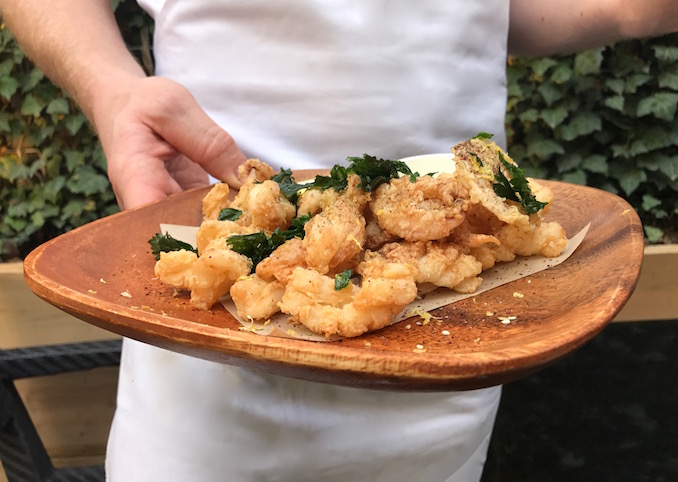 COPETIN: 107 King Street East. Chef Claudio Aprile is undeniably one of Toronto's favourite chefs. His latest restaurant just steps from St. Lawrence Market is everything a restaurant should be. It's inviting where people can relax and enjoy the food. It's coveted real estate allows for different dining experiences. In the summer months the patio is ideal for apres work drinks and casual food like burgers and bowls. The walk-in bar is perfect for meeting up for a nibbles. The main dining room offers the more traditional experience of eating out. Enjoy the a la carte menu that will take you from start to finish. Ricotta Gnudi is insanely good. Duck Tacos from the Bar Snacks menu are a must as are the lamb kebabs. But if you want something out of this world, book your seat at the Chef's Kitchen Counter where you get a chance to explore some of  Chef Aprile's newest dishes that may not be on the menu…yet.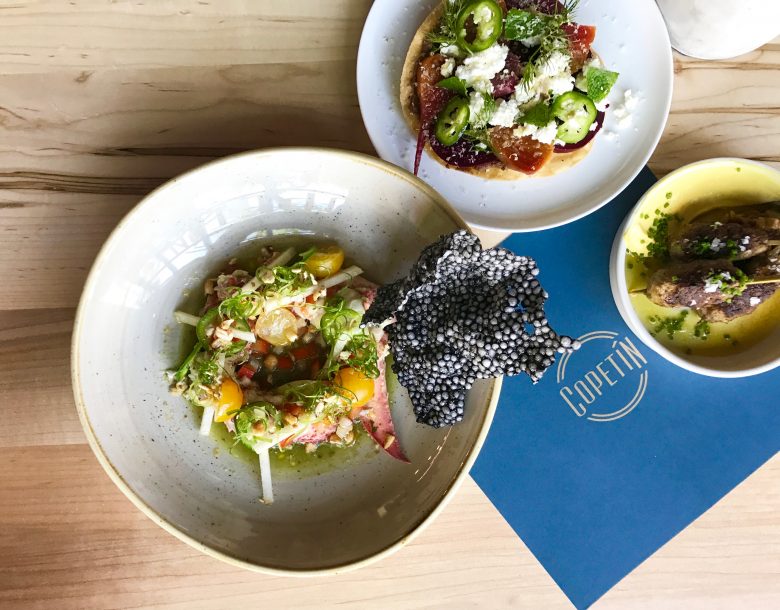 BACCHANAL: 60 Sudbury Street. If you're looking to venture to Queen West near Ossington, this nouveau French bistro is hands-down one of our favourites in this part of town. It has the charm of a 'neighbourhood' gem but better. Open spaces (you don't feel like you're sitting on the people seated beside you) with cheeky-if-you-look-closely decor. Fresh 'Fruits de Mer' raw bar offerings are definitely a draw. Yes, you can get your Steak Frites but also try the Agnolotti. Save room for the Baba au Rhum dessert. You will also find Cocktail menu is inspired by French arts & culture.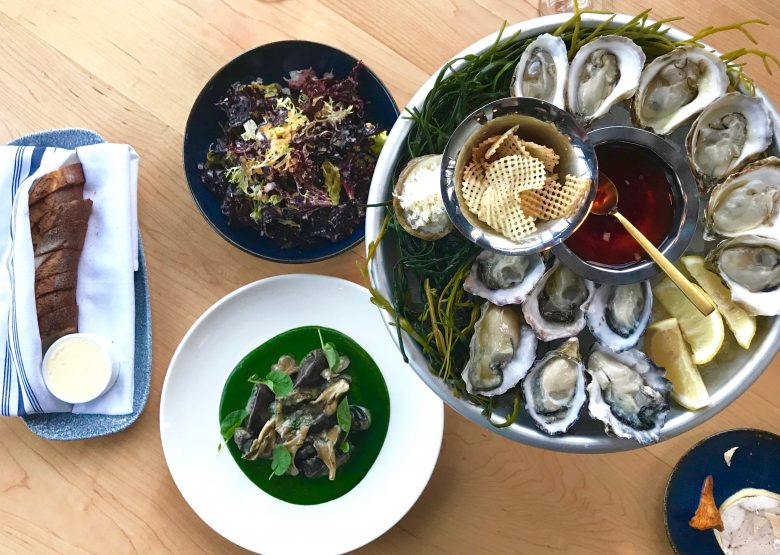 AKIRA BACK: Bisha Hotel, 80 Blue Jays Way. This recently awarded Michelin Star chef decided to open his first Canadian restaurant right here in Toronto. The Japanese/Korean high end restaurant is world renowned and Chef Back describes the dishes as "sexy food". We agree and not just about the food, but also the ambiance.  It's attached to Bisha Hotel but also has it's own entrance way, you'll slink up the golden stairways into a sultry exciting and smoking hot space. Feels like Vegas in here. Some of his signature dishes can be found here (yes, he actually has a restaurant in Vegas) that are worth trying. Get the Tuna Pizza for sure.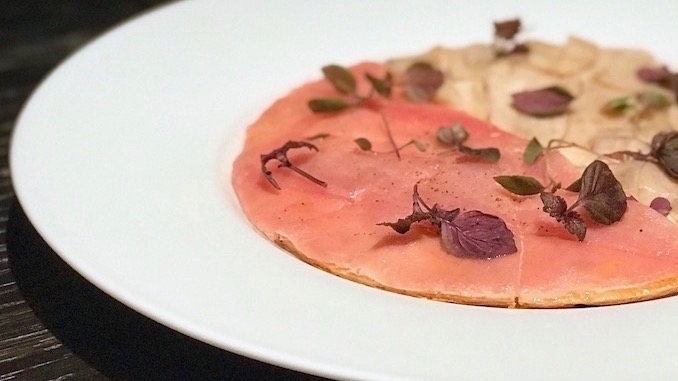 AMANO PASTA: Union Station, concourse level: It's been exciting to watch the transformation of Toronto's main train station down on Front Street and just in December, this Italian eatery opened as the first full-service restaurant.  We could just nibble on the little plates and starters forever, they are THAT good. But AMANO also offers a solid menu of pastas and and other italian fare range from Nonna's favourites like 'Fat Tubes' (rigatoni with Ontario beef Bolognese) and 'The Brick' (lasagna made with tomato sauce, mozzarella smoked provolone) to deliciously new dishes like 'Black Trumpets' (Campanelle with Dungeness crab, pancetta, mustard seed) and 'Pope's Hat' (Tortellini with mascarpone filling, roasted lamb, olives, fried rosemary). This spot isn't just for people in transit but foodlovers. Order off the amazing menu — or saddle up at the open kitchen bar and ask Chef to "just cook for me" and let them go wild. Highly recommended. There's just something romantic and mysterious about train stations that makes this a fun spot for date night. Great for before heading out of the city or even before a game or concert at nearby stadiums.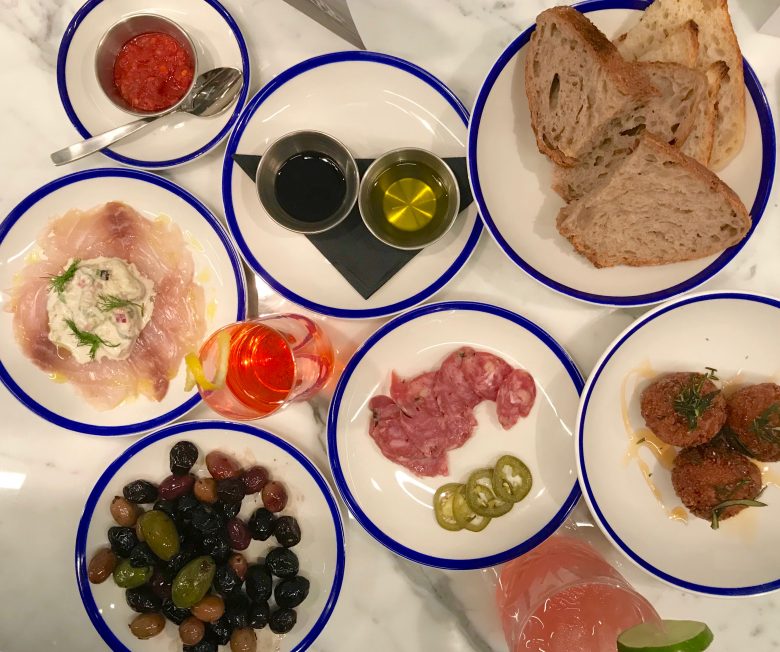 KIIN: 326 Adelaide Street West. Thai food lovers in the city are familiar with Chef Nuit Regular's other successful ventures but this one is different. The menu focuses on traditional dishes from all over Thailand rather than the Northern regions which most are familiar with. She also showcases the rare art of Royal Thai cuisine that is described as rich in flavours but delicate and complex.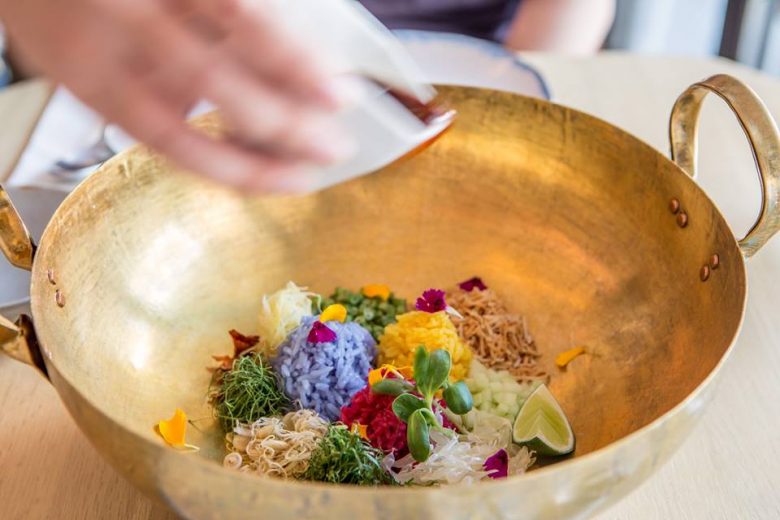 FIGURES: 137 Avenue Road, Yorkville. The entrance to this Yorkville restaurant is not what it appears to be. A few shelves of collectible toys and figurines are displayed against the floor to ceiling backdrop of comic book style artwork. Hosts will open the magic doors to this adult supper club adorned tastefully with superheroes and pop culture icons. Sink into their plush seats and order up snacks or dinner. The menu changes often but all is good. The cocktails are the draw here both in presentation and in taste. Star Wars fans are giddy over the 'Storm Trooper' …the other is my personal favourite, 'The Maleficent' charcoal based cocktail that is mesmerizing.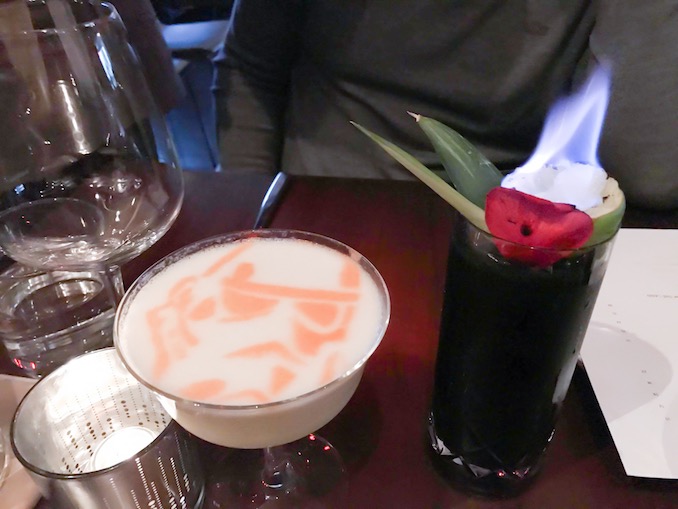 CAFE CANCAN: 89 Harbord Street. A very pretty cafe situated in a historical charming victorian home makes for a perfect intimate date nite. The menu by Chef Victor Barry (Piano Piano) is contemporary French but dishes like the Barry Burger is very popular. The instagram worthy decor is a blend of pretty pastels shades of shell pinks and minty green designed by Tiffany Pratt. There's a quaint little nook for a very private dinner where the curtains can be drawn too.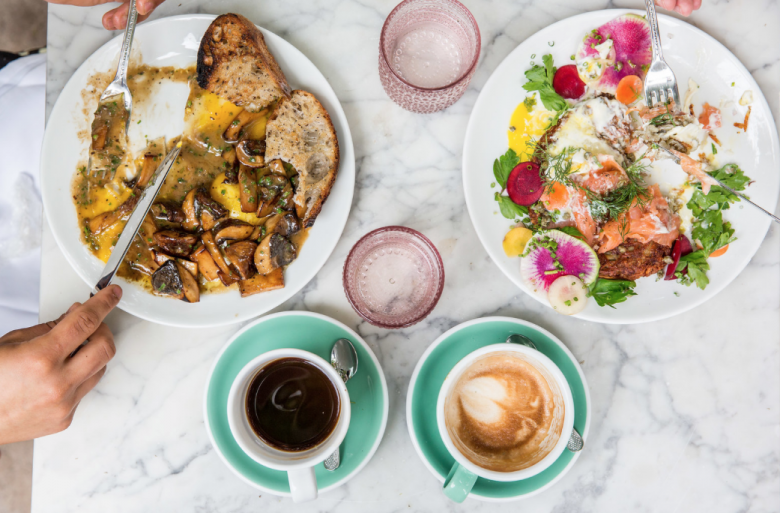 RESTORATION HARDWARE: Yorkdale Shopping Centre. You'd probably scratch your head as to why a retailer's restaurant has made our list for 'date night'. This isn't  lip service, we've  been several times and it is the opposite of any other restaurant at this mega mall. Tucked away in it's own quiet corner (for now), the flagship RH store hosts a jewel of a restaurant right at its entrance way. Menu is concise and very good. Service has also been consistently above par. Surprisingly for a mall this is one spot that isn't interested in rushing you out unless you want to be. Instead, it's a tranquil oasis of greenery against crystal chandeliers and tasteful decor that makes you want to linger. Plus, shopping is an aphrodisiac, am I right? No reservations. Make sure you get the warmed sea salt & chocolate chip cookies for dessert.