There are so many toys out there to choose from, we thank Santa every day for the convenient lists he has the kids make! If it were left up to us, who knows what the kids would end up with (probably a lot of socks!).
But if you are looking to add a little something to your kids list as a bit of a surprise, look no further than these ten toys that have made our list of the best toys for this holiday season.
Sphero BB-8 is a very fun droid that is activated by an app that is used as a remote control. Take the droid for a spin and build ramps for it to do tricks. He's adorable as he takes on the gestures. It also recognizes and reacts to your voice.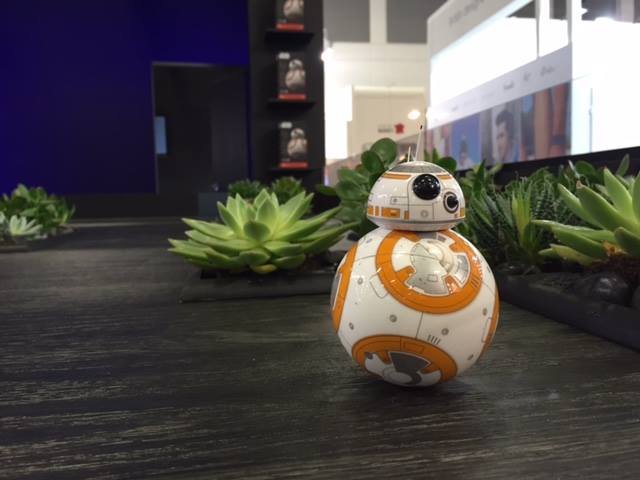 Minions Action Figures by Thinkway Toys are not only adorable but hilarious. You'll find Bob, Kevin and Start who all come with their own props. Minion Kevin eats a banana, Stuart plays the guitar and Bob has his teddy bear. Each figure talks with a move of a head or pressing of a button. Feed Kevin his banana and he'll tell you how much he loves it. This series reminds me of the Tickle Me Elmo interactive toys and the joy of just simple, fun play. Each figure is sold separately and has many sayings and sound effects. The younger kids totally love them as they sit propped in their rooms ready to play when they are. Available at Toys"R"Us.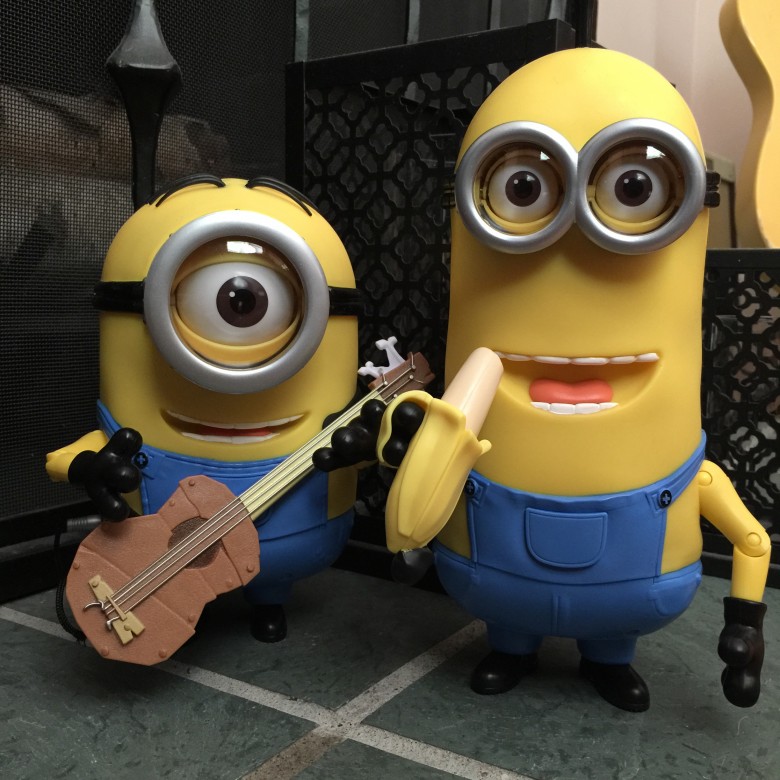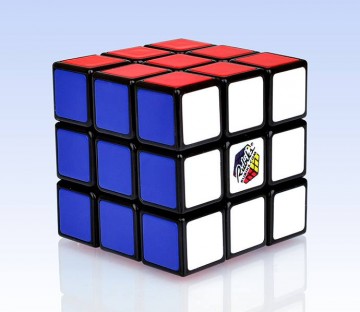 Rubik's Cubes are making a huge comeback with young kids and there are many different options to choose from aside from the original. It's a classic that is perfect for any kid that loves the challenge of a puzzle!
The VTECH KIDIZOOM ACTIONCAM is a real hit with our family. Think of a kid-friendly (and durable) version of a GoPro that kids can attached to objects like skateboards, bikes and scooters to capture cool action shots. Our four-year-old tester had a great time taking videos and pics with this pint sized camera. You can even add fun borders to the images and share footage with family and friends. Handy for vacations too.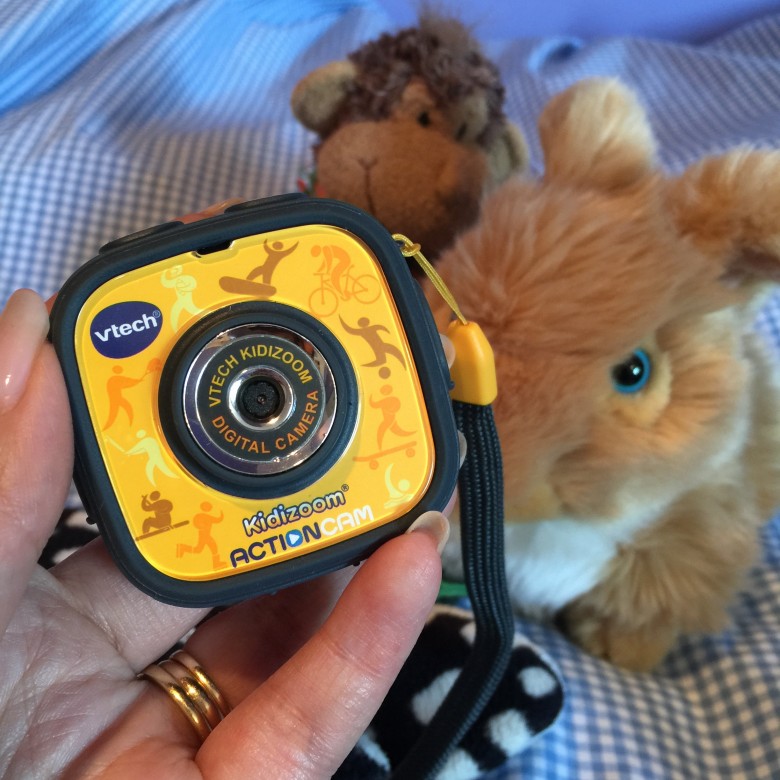 LEGO is always a great choice as a gift for any builder on your list. They have an endless number of sets available for every kid, no matter what they are into. We are loving all the Star Wars kits they have to celebrate the new movie. From building the actual characters like Luke Skywalker, Darth Vader, Obi-Wan Kenobi to creating vehicles like the Special Forces TIE Fighter, AT-AT, XWing, Snowspeeder, and Kylo Ren's Command Shuttle, the kids will have a ton of fun with the LEGO Star Wars sets.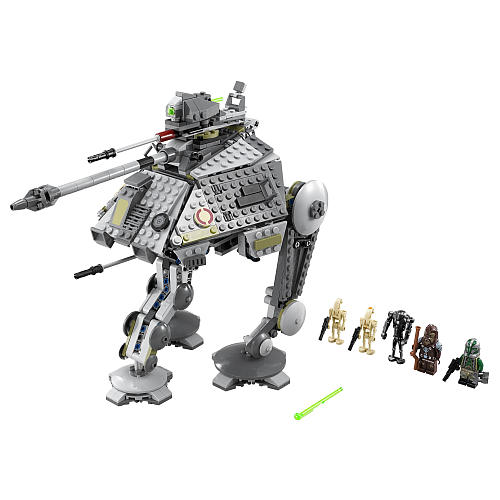 Disney Frozen Elsa's Ice Palace is pretty spectacular, it literally took my breath away when I first laid eyes onit. It's a dreamy play space that continues the magic from the movie that we can't seem to let go of. But really, why would we?!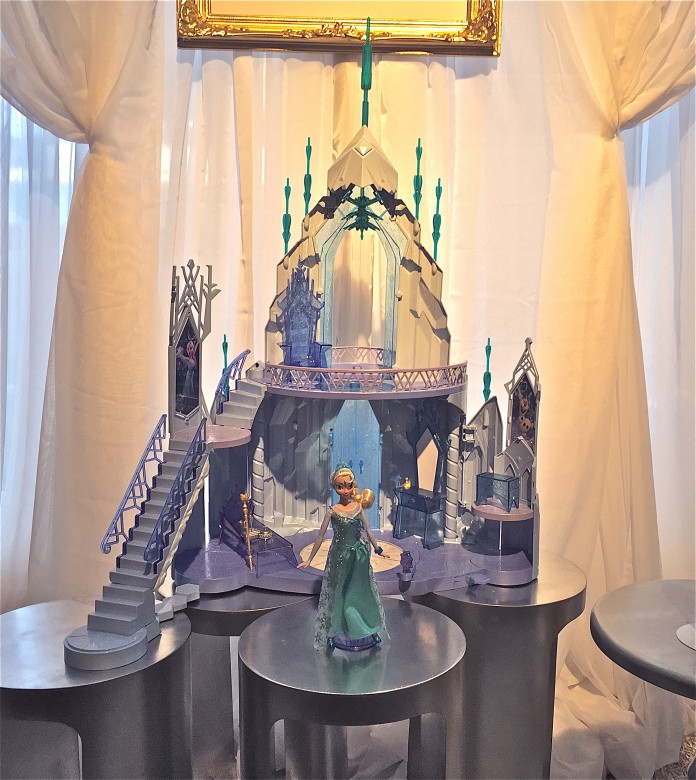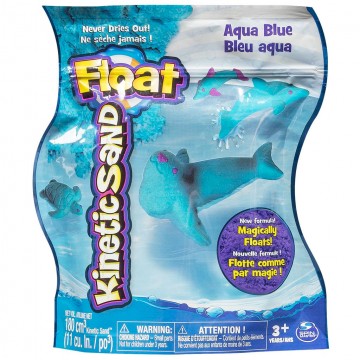 Float Kinetic Sand is mould-able sand that once shaped into your desired object will float on top of water just like magic! Then you can break it apart and rebuild with the sand over and over again. The soft and stretchy "sand" is easy to clean up, so bonus for us parents.
AIR HOGS remote control Millenium Falcon Quad. When this was unveiled this summer every Star Wars fan went wild. It's hands down the most iconic ship in the Star Wars universe and now can be flown anywhere. It's lights and sounds make this flying experience pretty cool. Activate the Hyperspace mode on the remote control and get a pretty cool experience. Contructed by impact resistant foam thank goodness. The ship can be controlled up to 200+ feet away.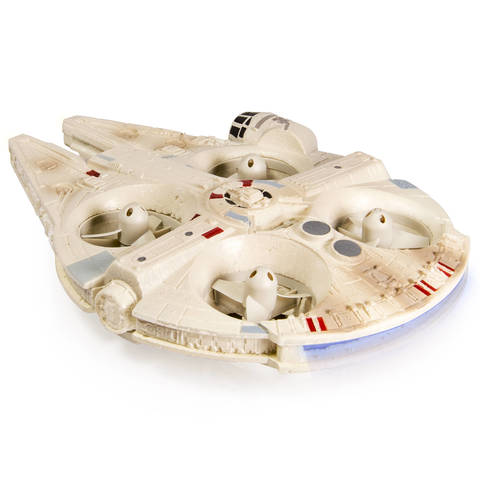 Disney's Playmation may have the look of a video game but it requires kids to get up and move around along side the game. Using wearable tech, players join forces along side their favourite Marvel Avengers characters (current offering starter pack) to help on missions. Join the battle and use your gear and fight villains all over the globe. Where you do use your device is to sync updates and progress. But the physical activity based game is fun. It's a nice cross over between getting up and moving and screentime.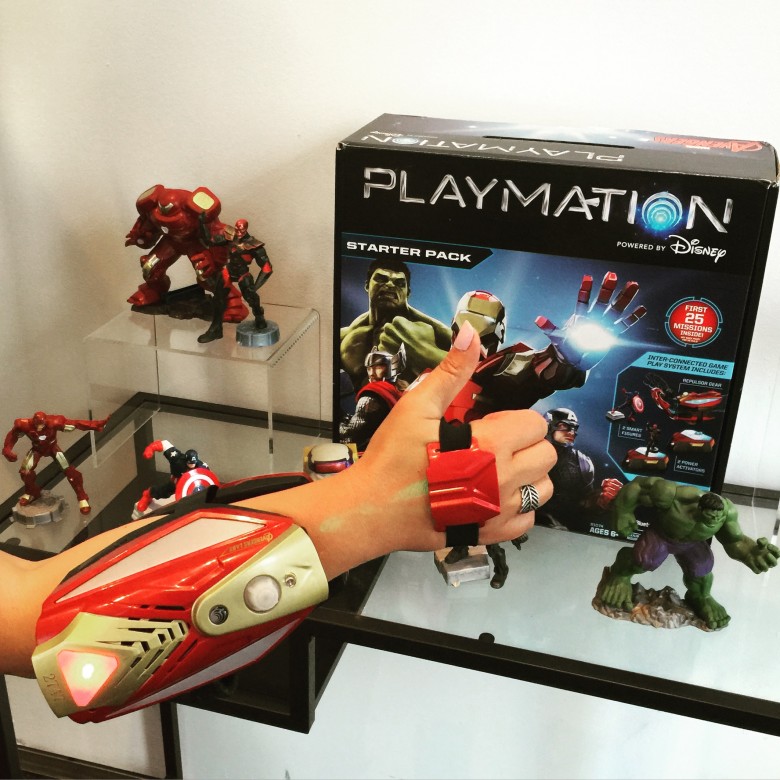 The Force Awakens Kylo Ren Animatronic Interactive Figure is pretty impressive for serious fans. Learn the moves and go into Lightsaber training mode as Kylo Ren guides you in real time with sound effects. Achieve your learning goals and move up levels as you move the figures arms in Lightsaber motions. He's one of the villians in the film — you've been warned. Probably more appealint to "older" kids. Exclusive to Toys R Us by Thinkway Toys.