We celebrated our 20th wedding anniversary in the South of France this year. A trip of a lifetime. When hubby mentioned that he had something special planned he included stops along the Cote d'Azur with us visiting Nice, Cannes, Monaco and Grasse. We had contemplated visiting Menton as well but we were so captivated by all the stops in between that we'll have to save that for next time.
The stop in Grasse was one that he knew I would love. Steeped in history and rich in culture hubby knew I would fall in love. Grasse is known to be the perfume capital of the world. The most talented, and sought after, "noses" are trained here in this town that is famous for growing and distilling floral scents.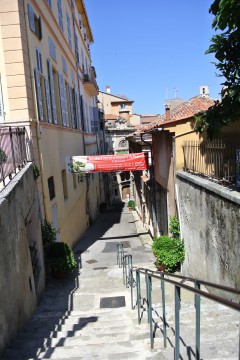 A bit about Grasse where the French began the the perfume industry in the 16th century and it had an interesting history. Prior to perfumery, Grasse was known as a leather and tanning town. Story goes that the noble society women loved beautiful leather gloves but didn't like the smell. So, the village tanners began rubbing floral scent inside the gloves. It then became fashionable and eventually perfume took over the town and made this village famous.
Today, tourists can walk through the medieval stone village transporting you back into those magical days. Perfume museums and factories are open to the public. If you ever have a chance, and you love history, definitely make a trip. Make sure you visit the Musee International de la Parfumerie that houses 3000 years of perfume history and antique items.
But there is definitely something beautiful and charming about the stone buildings and steep walkways in Grasse. You could close your eyes and heighten your senses with the lingering fresh air from the Mediterranean sea. The surrounding areas of Provence are perfectly situated in the hills along the Cote d'Azur that allows for idyllic climate for growing some of the most popular flowers found in perfumes around the world.
I can just imagine how beautiful it would be around the holiday season. The twinkly golden lights, like spots of mimosa blossoms, against the beautiful backdrop of the medieval village. The scent, the people, and the vision. It's all beautiful, simple and romantic.
When I was there, I had found a few fragrances to bring back home to cherish the memories with. But recently I was invited to the unveiling of L'OCCITANE's Grasse  Holiday collection and I was immediately transported back to my experience.
There's something festive in the air of Grasse when winter festivities are approaching. The city of perfumers become illuminated while prescious musky floral and woody citrus scents fill the holiday atmosphere. Created by Karine Dubreuil, L'OCCITANE's private perfumer, two new fragrances are introduced this holiday season.
Dubreuil was trained at the Roure school of perfumery in Grasse and has worked with major perfume houses. As the "nose" behind many famous fragrances, she share her love of Provence and the taste for simplicity in these two new scents.
"I immediately recognised myself in this clear, pure style of authenticity associated with L'OCCITANE," says Dubreuil.
She can remember the melancholy of summer's end, mixed with the excitement of renewal to come. In her grandmother's garden, mimosa branches would be weighted down by fluffy flowers. Further away, scents carried by the wind would mingle with the aromas from the Mediterranean.
If you want something truly beautiful and elegant for yourself or as a gift this holiday season, you should experience L'OCCITANE's golden line, FLEUR D'OR ACACIA, for women and a citrusy-woodsy  line, CEDRE & ORANGER, for men.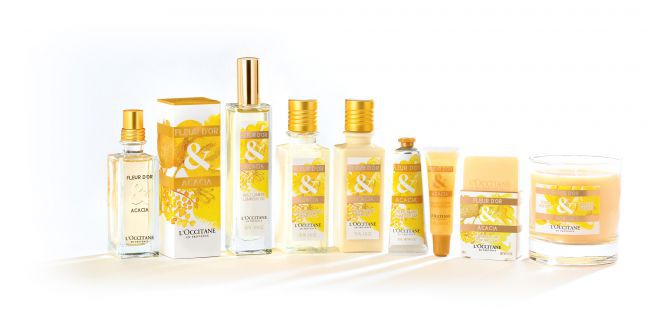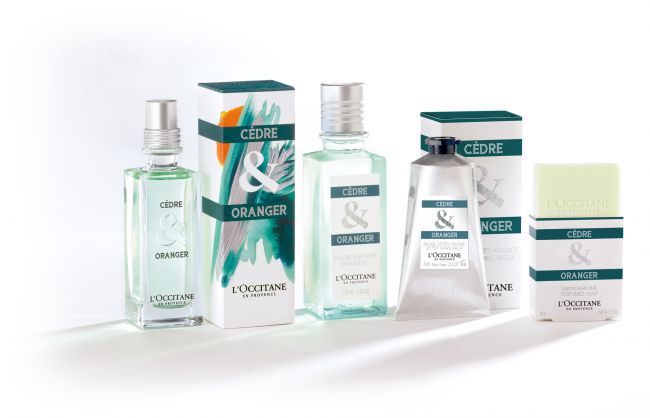 Visit L'OCCITANE 's official website more information at www.loccitane.com
Sigh. It's so beautiful!
So, tell me, what scents remind you of happy times either growing up, on vacation, or other experiences?