As the seasons change from warmer to cooler weather, Toronto World MasterCard Fashion Week provided us with a much needed look forward to the spring and summer. Last new, Toronto was style central more than ever as some of the top designers in our country gave us a preview of their upcoming collections. What we noticed as the overall trends for spring and summer 2016? We saw fringe details and a 70's inspired look updated.  There was also plenty of black and white on the runway. Here some of the WOW moments from the runways…
MIKHAEL KALE was named 2015 CAFA Winner for Womenswear Designer of the Year. His craftsmanship and attention to detail is beyond amazing. His designs are showstoppers and gorgeous.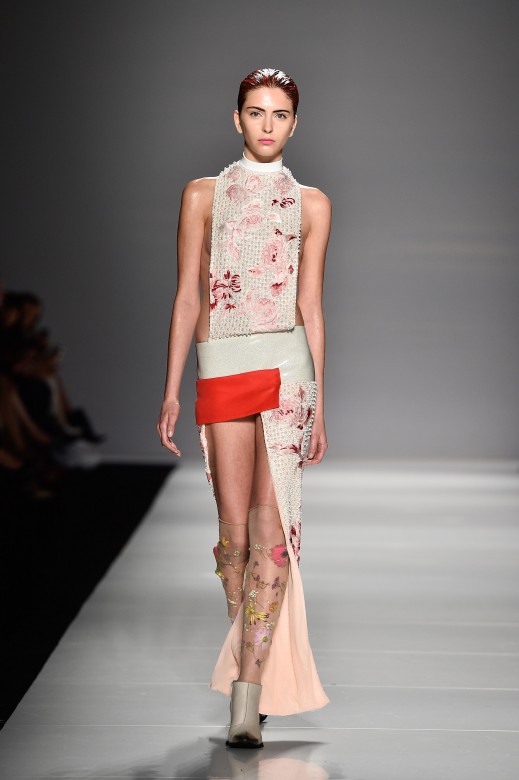 HILARY MACMILLAN showcased her collection that featured a jewel tones of grape and green. Peacock images and feather patterning ran through the spring collection. This silk knotted tunic with sweeping sleeves is modern and classy.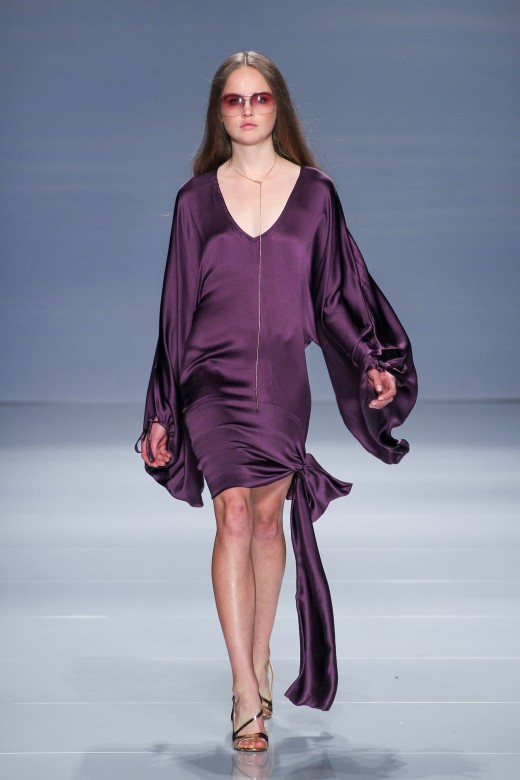 PINK TARTAN by Kimberly Newport- Mimram's show is always a full  house every season and that's understandable as many of us adore her translatable runway to real life pieces. You can often hear people say "I would wear that" as models strut by.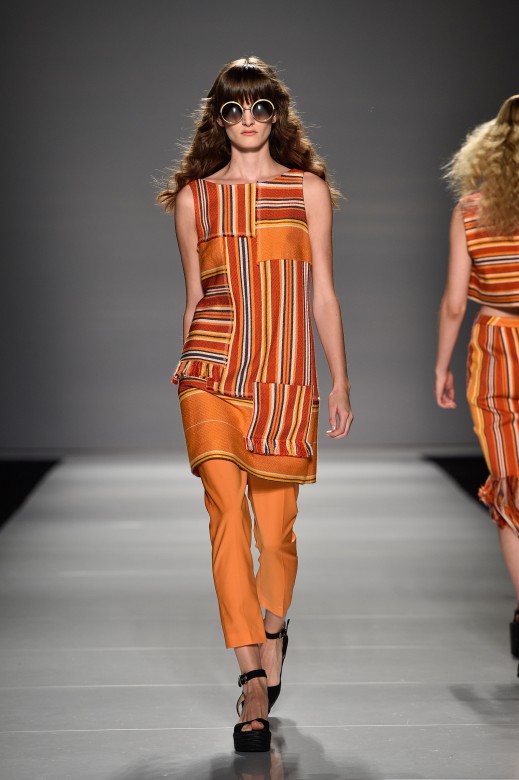 LUCIAN MATIS continues to attract global attention with his stunning line of dresses. His attention to detail is impeccable; having prints positioned in the right places and patterns leading the eye in the most flattering way is just one way the designs spring to life on the runway… and hello florals!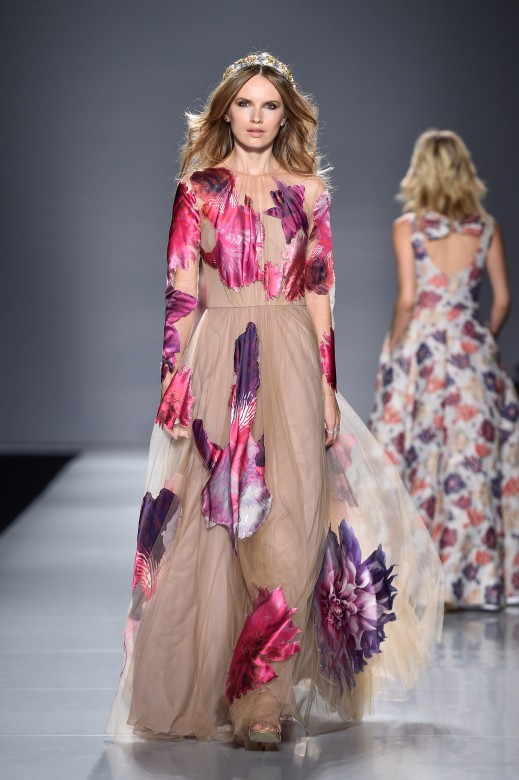 MATTHEW GALLAGHER studied design in Milan and it's apparent with this feminine, minimal aesthetics. Fabrics are hand-selected and important from Italy for each season and designed and sewn here in Toronto. This pretty pink atelier ensemble gets an updated edgy look.
SID NEIGUM's collection is dramatic and confident. He is known for taking minimalism to the max. If you're going to wear black on black, incorporating a piece that is detailed is way more interesting.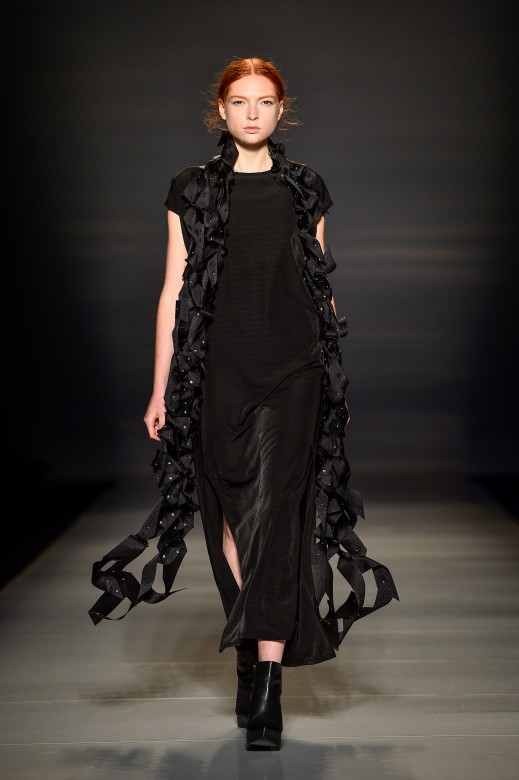 BEAUFILLE translates to "handsome girl" and the designing team, who are also sisters, love to play between masculine and feminine elements. They often combine hard and soft. The oversized grommet holes were seen on a few pieces and we adore the fresh look on something that seems so seventy's in style.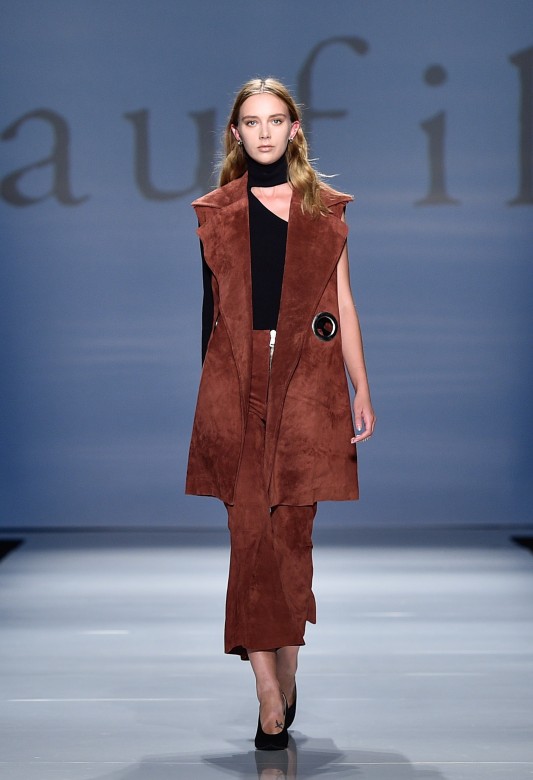 NARCES designer Nikki Wirthensohn specializes in cocktail, evening and wedding wear and here we saw plenty of champagne hues mixed in with feminine floral vines. But take note of fashion continuing the shoulder peek trend from casual to classy.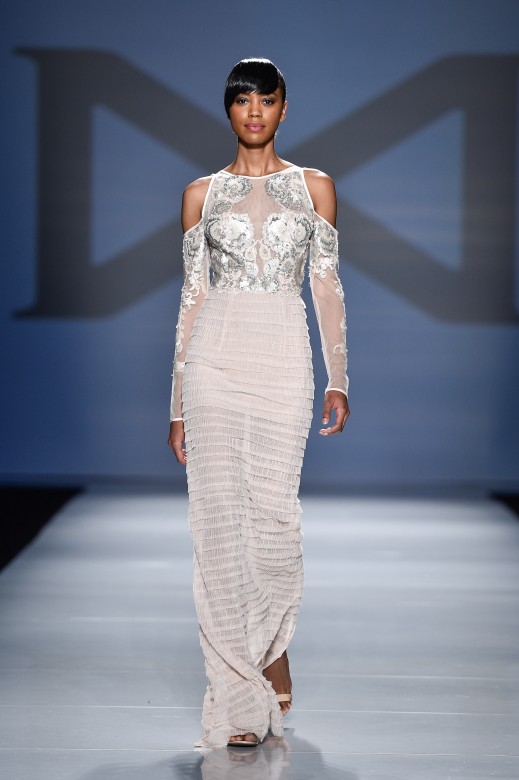 HAYLEY ELSAESSER has a unique look about her and her style. Never afraid to push the creative envelope, this designer is known for her bold and colourful graphic prints. Think unicorns and rainbows for everyone!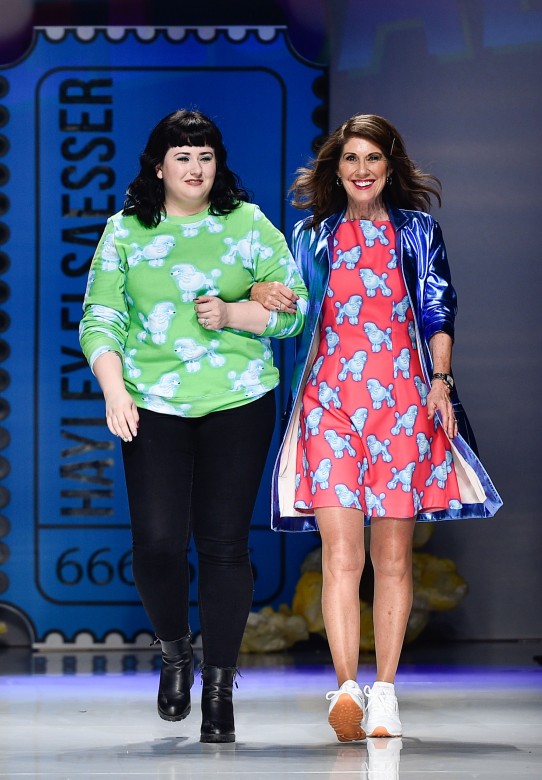 HELDER DIEGO took the power suit to the next level. Feminine meets serious business here in this beautifully sculpted white on white. Designers Helder Aguiar and Deigo Fuchs designs for the cutting edge contemporary woman.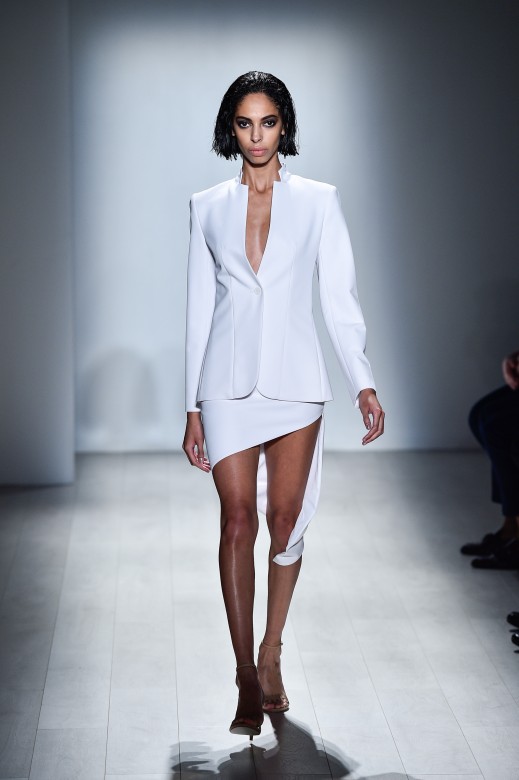 LAURA SIEGAL totally has me dreaming of  take this number to those summer evenings poolside. Eye-catching beauty doesn't need a lot of bells and whistles to attract the sophisticated eye.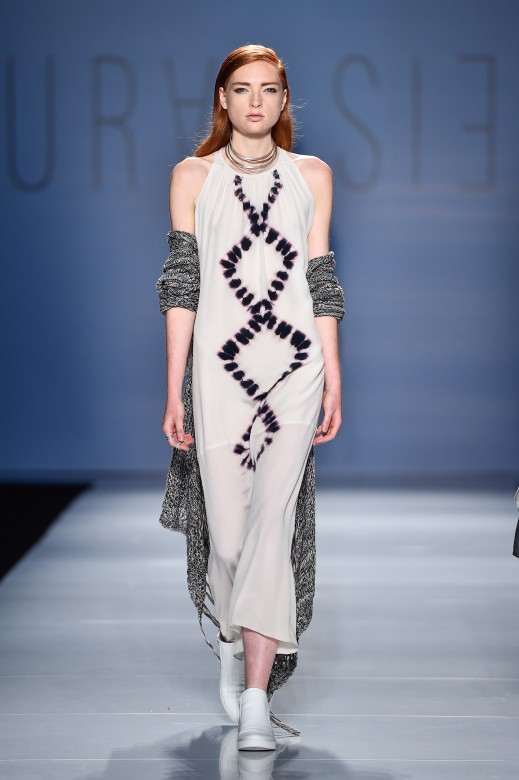 MIKAEL D pushes all boundaries in his beautiful work. His eye for details and just the right amount of coverage without giving it all away is often seen on celebrities and the swish society ladies. Every dress makes a statement that is unforgettable.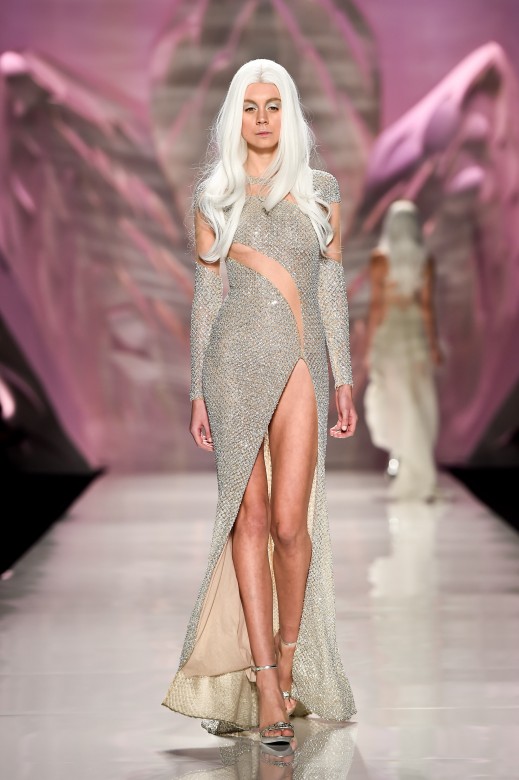 STEPHAN CARAS Spring and Summer collection brought together fun and sophisticated. Mix of patterns, colours and fabrics is done right and a magical way.  Think colour florals and bright polka dots with refined lace and silks.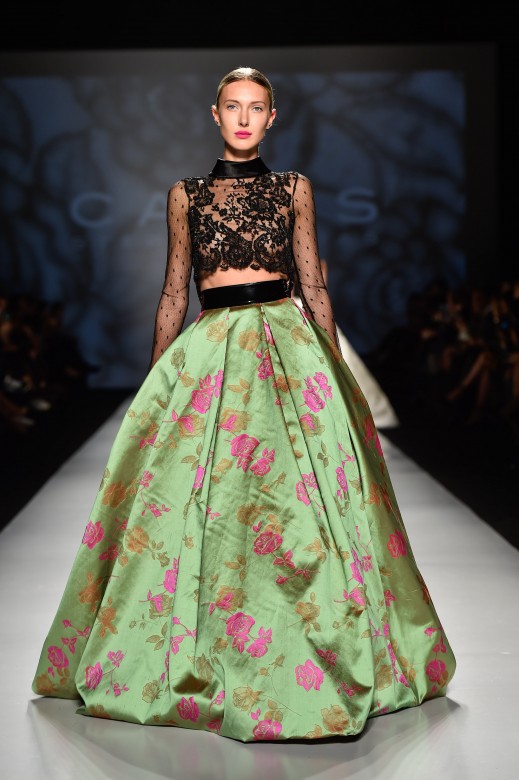 UNTTLD had everyone talking at this year's Fashion Week as the recipients of the Mercedes-Benz Start Up winners. The emerging design team from Montreal also ran away to a galaxy far away with their winning Princess Leia inspired design in the Star Wars Fashion presentation.