The mission was simple, if daunting: pack two families into an SUV, drive from Toronto to Florida for a week and then – gulp – drive back again. It may have been a very foolish idea indeed: seven people, one vehicle and twenty-four hours on the road in each direction. What chaos might ensue?
In the end, though, it was perfect.
With a little bit of forethought and preparation, we were able to take what might have been 24 hours of hell and turn it instead into an experience that will be fondly remembered by all. Which, I will freely admit, surprised the heck out of me.
How did we do it? Our epic road trip success boiled down to a few key elements:
THE RIDE: Physical comfort is paramount on a long road trip, and GM Canada delivered comfort in spades with a 2015 Chevy Suburban which had enough space for all seven passengers and our luggage, offered a very smooth ride and got surprisingly good mileage for a vehicle of its size. The kids took advantage of the two-screen DVD player to re-watch the Harry Potter series in anticipation of our day at Universal Studios Orlando without disturbing the adults, thanks to the convenient wireless headsets.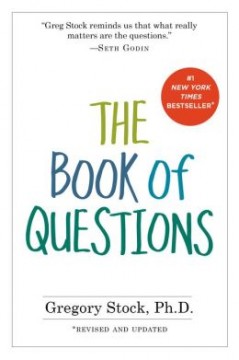 ENTERTAINMENT: Perhaps a more accurate term for this would be "boredom fighters". Either way, be prepared to keep everyone's minds engaged with a variety of activities. Watching movies is a good option for a few hours, but with two twelve-hour drives, we needed more than just a few DVDs. I had prepared for the trip by buying The Book of Questions by Gregory Stock, Ph.D. which stimulated a number of very interesting conversations that engaged young and old alike (although there were a few questions we skipped over due to more adult themes). The kids dug up their old Top Trumps decks and we passed several hours playing standard car games (I Spy, Would You Rather, Truth or Dare, etc.). During quieter times, the kids took out their books and read or passed the time playing games on phones and iPads.
FOOD: Most kids have a tendency to get hangry (as do a good number of adults), so it's important to have snacks available to help keep them on an even keel. We let ours choose a certain amount of junk snacks (candy, chips, etc.) but we also imposed some healthier options (cheese & crackers, fruit, sandwiches). We found that stopping for food made a huge impact on our overall driving time, so we tried to keep stops to a minimum (gas, changing drivers, pee breaks). Keeping food at the ready was easy enough: the Suburban has a cavernous middle console where we stashed the non-perishable snacks, and there was room in the middle row for a cooler with drinks, fruit and sandwiches.
ATTITUDE: When you have something to look forward to, even the longest drive can seem shorter, which we used in our favour on the drive to Florida. We saved our pennies and stayed in a cheap (but clean) hotel at the end of our first long day of driving. We knew the drive home would be more challenging, so we booked a nicer hotel with a pool so the kids would have something to anticipate.
In the end, the drive I was dreading turned out to be an adventure that we will forever remember as The Epic Road Trip of 2014. And we're already planning the 2015 road trip!
This post is not sponsored, however GM Canada provided the use of a 2015 Chevrolet Suburban for this trip. All ideas and opinions are my own.