For many Toronto-area families, the start of The CNE has always signalled that the end of summer is near, and school days are on the horizon.  The end of summer can also signal the end of your summer vacation budget.  If you've been redeeming your PC points at Loblaws and The Real Canadian Superstore to save on your grocery bills this summer, you've probably  freed up some cash to treat the whole family. So why not take advantage of this great local tradition to extend that holiday feeling just a little bit longer?
I had the opportunity to go to The Ex this year, and as my kids and I walked through the midway, I recognized some old favourites I remember riding as a kid – Alpine Bob and the notorious Zipper – but there are some great new rides, including the ridiculously high Mach 3, which gives new and old attendees a great excuse to get out with the family and enjoy a day of excitement.
If you're over 80 pounds you can take a ride on one of the most popular new attractions, the Zipline, presented by PC Financial.  Brave riders zip over the heads of the crowd, the corn dogs and the candy apples. I looked over at my kids getting strapped into their harnesses for the zipline and tried to come up with something about 'the family that zips together…', but I was too busy adjusting my own straps and thought my attention was best spent there.  If you've never thrown yourself down a zipline next to your kids, you have to do it. Instant "Cool Mom" points.
Zipping can of course make you hungry, and luckily a large part of the CNE is the food.  While we managed to elude the not-so-healthy chocolate fried chicken and the deep fried Mars bars, the Canadian in us all took over when we passed a poutine stand.  (I'm pretty sure we had pre-worked off a good portion of that walking up the dozen flights of stairs to the Zipline.)
In addition to the family fun aspect of the Ex, paying for rides and food is a great way to give your kids a quick lesson in budgeting.  Plan your spending before you visit, and if the kids are old enough, let them manage their own spending while they're there.
The whole family can hop on the no fee bandwagon too! If you're not already a no annual fee PC Financial MasterCard customer, applicants who sign up on-site can get a special edition CNE t-shirt.  Sign up for a PC Financial no fee bank account as well, and you'll become one of many Canadians who enjoy savings of up to $200 a year in bank fees compared with what the big banks offer. That's enough for your family to zip high above the Ex crowds more than a few times!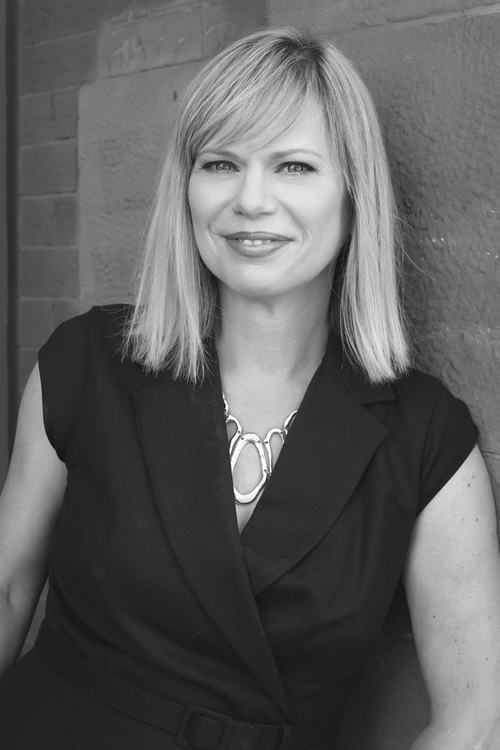 Kathy Buckworth is an award winning writer, public speaker, and television personality.  She is the author of six books, including "I Am So The Boss of You: An 8 Step Guide to Giving Your Family The Business" which was published in March, 2013 by the McClelland Stewart imprint of Random House.  Warner Brothers Television has purchased the rights for this book.  She is also the author of "Shut Up and Eat: Tales of Chicken, Children & Chardonnay".  Her books have been translated into Chinese, Indonesian and other languages, and are available on Audible.com  She is a columnist Post City Magazines and contributes to the Metro News, Autofocus.ca, the Huffington Post, Zoomer Magazine, ParentsCanada, Canadian Living, and GoodLife.  She is a regular guest expert on CBC's Steven and Chris and appears regularly on Breakfast Television, CanadaAM and CBC radio.  Kathy is a two time winner of the Professional Writers Association of Canada Award for Excellence in Humour, and is the recipient of the Mississauga Arts Award for Established Literary Arts. She was recently announced as one of Canada's Favourite Moms by Canadian Living Magazine, and recognized by the Huffington Post as a top parenting Tweeter to follow.  She has over 18 years of corporate marketing experience, with CIBC, Royal Bank, Telus and Coca Cola Foods. She is the Chief Family Advisor for Presidents Choice Financial and PCPlus, and has also acted as corporate/media spokesperson/social media consultant for many other companies such as Procter & Gamble, Maple Leaf Foods, Research In Motion, Pfizer and LeapFrog Toys.
Kathy is a board director for the Mississauga Arts Council and also serves on the board of the Toronto Symphony Volunteer Committee. She lives with her material (four kids) and husband (more material) in the Toronto area. She is a member of the Professional Writers Association of Canada, the Writers Union of Canada, the American Society of Journalists and Authors, and the Travel Media Association of Canada.
Kathy helps moms everywhere laugh and realize that balance is just something you need to do while putting on your peep-toe heels. And you are so the boss of them.
Follow Kathy Twitter or send her an email at kathy@kathybuckworth.com!
This post was sponsored by PC Financial