Hey Santa! I wouldn't mind a few of these beauty items in my stocking this year! After months of checking out what's new and what's creating a lot of buzz this year, we've found all the beauty products that should be in any beauty gurus stocking this year. Whether you need a gift for your bestie or maybe a little something extra for you, these beauty picks are perfect!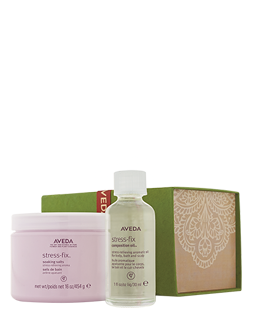 Feeling stressed and tired already? There's nothing like a good soak in the bathtub to help us calm and refocus. Aveda's Stress-Fix Soaking Salts ($49) are an absolute must. Just a tablespoon of this mineral rich salt added to your running water lightly scents your bathroom and is incredibly soothing to your body and soul. Essences of lavender, lavadin and clary sage will have you breathing deeply. For holiday gift giving season there is a stress-fix limited edition set ($52) that also include a massage oil .
Waxing or threading unwanted stray eyebrow hairs is a nuisance but now Tweezerman has come out with a new handy little gadget. The Smooth Finish Facial Hair Remover ($25) gets rid of the unsightly hairs with less pain and irritation to the skin than the alternatives.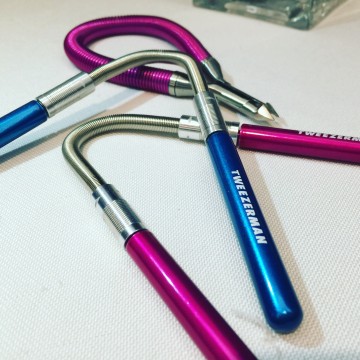 Does your skin feel like it needs a bit of of pick-me-up these days? With the late nights parties and the inevitable holiday stress, give your skin a drink of vitamins. We love the Juicy Face Mask Sheets available through Holika Holika. Sold as individual mask sheets for $2 each they will give your face a boost for all different types of needs. Pomegranate makes your skin appear smoother and more vibrant.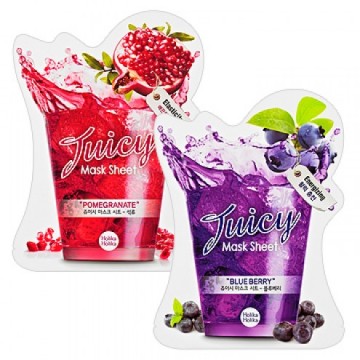 For those of us who weren't blessed with long lashes, we've been loving the results of the new Push Up Drama Mascara by Maybelline. Specially designed cup shaped bristle help to lift lashes to make a more dramatic statement while adding more volume to each lash. We tested it out against applying fake eyelashes and preferred this easier way to get the same look.
Want to get that sun kissed glow just in time for the New Year's Eve Party? Delectable's Skin Perfecting Bronzing Body Lotion ($18) is real favourite that adds a sheer and very subtle shimmer finish to any skin tone. Made with argan oil, shea butter and aloe vera it also keeps skin soft and feeling luxurious. It also smells like cake, so what's not to love?
Whether it's the busy season of parties or you're heading out on vacation Aveda's Shampure Dry Shampoo ($30) is your hair's best friend to help extend out washing days. This non-aerosol powder mist absorbs naturally produced excess oil from your hair and has the nice light signature scent from Aveda. Ingredients used are 99% natural made from plants and minerals.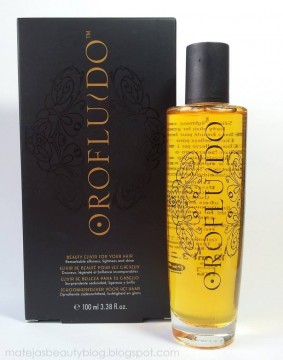 For nourishing the hair, we've been using Orofluido Beauty Elixir on our tresses. Based on age-old beauty treatments and traditions of using natural ingredients embedded in cultures around the world, this line is gorgeous. The Beaty Elixir is made with three natural oils, argan, cyperus and linseed. We use it as a leave in treatment after washing hair and before styling. The results have leave hair feeling smooth and well nourished without feeling heavy and a little bit goes a long way. Comes in three sizes.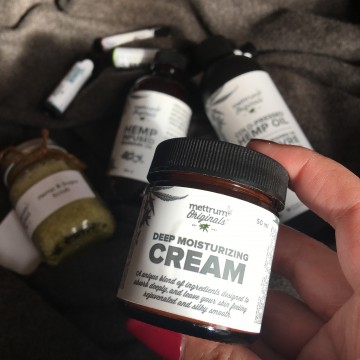 The colder winter weather is coming and dry skin seems to follow. We like to have a good rich moisturizer handy at our desks. This Mettrum Originals Deep Moisturizing Cream ($17) has a unique blend of ingredients, including Hemp, that absorbs deeply. It has a light calming scent of lavender, frankincense, geranium and patchouli oils. The Canadian company has been around for 20 years.
We were introduced to Skyn Iceland over the summer and fell in love with the line. The Winter Rehab Kit: A Complexion Intervention ($65) is just one idea that's a great starter pack and can be broken up to have several items in a stocking. The kit is designed to comfort, nourish, hydrate, replenish and revitalize the skin that is stressed out from colder climates. The line is from Iceland so you know they understand cold weather! The line focuses on the different stresses our skin is exposed to whether it be external or internal.  The skincare brand focuses on combatting the effects of stress on the skin. Scents are calming. We also love the Skin Hangover Kit ($28) and the Hydro Cool Firming Eye Gels ($30 for 8 sets) really help those eyebags the next. The line is available at Murale.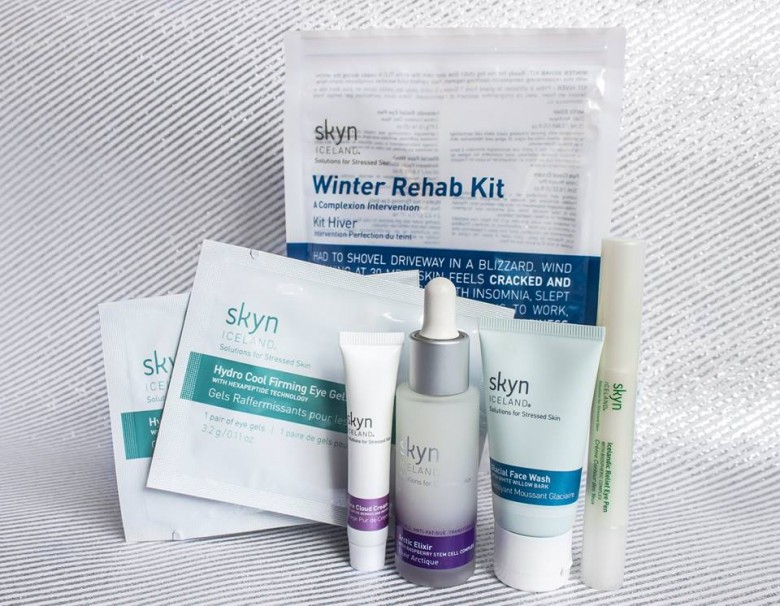 This fun party cracker ($10) is a sweet little surprise gift we've found at  The Body Shop. The "Feel So Good" Strawberry Festive Cracker includes a Strawberry scented Hand Cream (30 ml) and a Strawberry scented Heart Soap (25g). Other scents available as well.