You know what's getting me through these bitter cold winter days? The thought of warmer, sunnier beaches, like Hawaii! It seems like all of the sudden visions of ocean breezes and warm sunshine are everywhere, especially in beauty products. The latest offerings from some of our favourite style and beauty brands are proving that we're all in the same frame of mind… the bring on the su,,er sun frame of mind.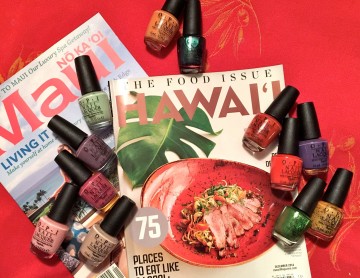 We are definitely saying ALOHA to OPI's hottest new Hawaii Collection! We just can't get enough of the colours that scream sun and surf. The names say it all from the gorgeous deep purple "Lost My Bikini In Molokini" to the bright and sparkly  "Pineapples Have Peelings Too!" There are 12 colourful shades in total that are make us want to Hula and get our flip flops out.
KISS InstaWave Curling Iron gives you that dreamy tousled "not a care in the world" look fast. I'm a fan of this look for long hair and was taken back when someone on the street mentioned that I had that "Victoria Secret model" hair that she was yearning to achieve and asked me how. This salon grade curling iron is fast and tangle-free. It takes a couple of tries to get use to the curling iron but once you've mastered it, you'll love the effortless look. The Ceramic Ionic Technology protects hair too for better results.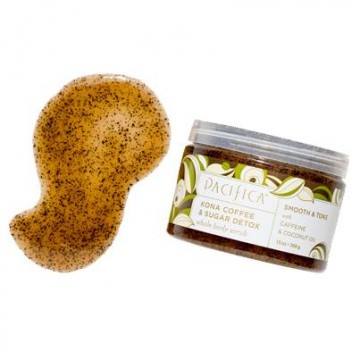 Pacifica Solid Perfume Collection: A little smidge on your wrist of the solid perfume and close your eyes as the scent carries you away to somewhere exotic and carefree. Subtle enough to just kiss your waking moments and take you into that calming zen state. Perfect compact little tin fits into your pocket, purse and side table. Solid perfumes are made with organic soy and cocoonut wax blended with essential and natural oils. Hawaiian inspired scents include:  Waikiki Pikake with the delicate sent of jasmine flower native to Hawaii; Hawaiian Ruby Guava with sweet tropical fruity notes and a subtle coconut base. Also great is Island Vanilla – a most wanted reminder of beach days. I'm also loving Pacifica's Kona Coffee & Sugar Detox Body Scrub. The scrub nourishes, tones and brightened dull winter skin and preps you for your winter getaway. The entire skin care and beauty line is beautiful! Available through well.ca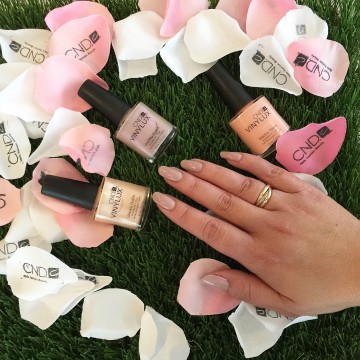 CND  Vinylux Flora & Fauna Collection offers pretty pastels all inspired by the freshness of spring. Soft palettes are already welcomed against our dreary grey days. Colours are soooo pretty and inviting with this long-wearing Vinylux collection! The newest shades including Fragrant Freesia, Salmon Run, and Creekside. There are seven shades in total.
Skechers is giving us a sneak peek at what's coming out this spring and summer and I spy this gorgeous floral bloom print in the latest Demi Lovato collection! The tropical themed training shoes are extra comfy with their patented Memory Foam for a cushioned and custom-fit comfort insole. Also comes in black and  pink. Since "kicks" are very, VERY stylish now (thank goodness) these will definitely be fun to have! Wear them with your shorts in the summer or with jeans. Fashion tip: wear without socks.