We are heading into the last week of school and I am sure there is more than one kid out there getting excited about summer camp!
Some of our kids are heading off for a week or two or three of overnight camp. While you're checking your list of clean underwear and labeling all your kid's stuff  here are some of the latest "must haves" that have caught our attention here at the office.
Mosquitoes are a nuisance so we're always interested in products that are not harmful to our skin but that keep those pests away. That's why ESCENTS Outdoor Survival Kit is one that we've put into our campers' bag. Made of all-natural essential oils, this replaces the DEET-based repellents that are not suitable for kids. Keep it handy and spray when needed. Ingredients include lemongrass, citronella and lavender. The line is 100% natural, biodegradable, has no artificial colours, no parabens and no DPG or phthalates.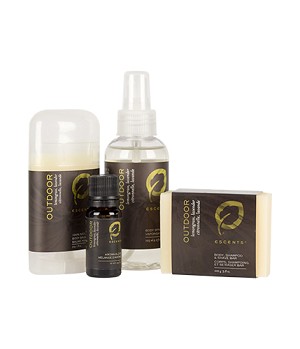 Sunscreen is a must even on cloudy days. We try to get our kids in the habit of applying their own sunscreen lotion before heading off to camp. That way we can see if they are applying properly. OMBRELLE's latest addition to the sunscreen category has us (and the kids) jumping for joy. The OMBRELLE 100% Mineral SPF 50+ Lotion for Kids is the most gentle and delicate sun care created by the brand. Enriched with titanium dioxide, a sun filter of natural origin, this lotion's formula offers  broad-spectrum protection created specifically for delicate and most sensitive skin of children. It's also water resistant (80 minutes) and feels weightless, so it applies super easy.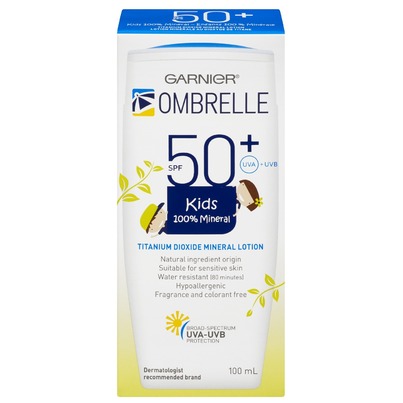 While we always have sunscreen top of mind, don't forget about the eyes! As our kids spend more time outdoors we slather on the  sunscreen and throw a hat on our kids but most parents forget about eyes! According to 20/20 magazine, the world's leading optical publication, only 32% of parents surveyed ensure that their child is wearing sunglasses. Long term exposure to UV radiation increases the chance of developing a cataract and may cause damage to the retina, a nerve-rich lining of the eye that is used for seeing. And sunglasses are necessary even on cloudy days. Dr. Josh Josephson, CEO, Josephson Opticians gives us the following tips when choosing sunglasses:
Do not assume the darker the lens, the better protection.
The glasses should block 99 to 100% of both UA & UVB rays.
Make sure the lenses are made of polycarbonate material as it is much more impact resistant than conventional plastic lenses.
When shopping, make sure that the frames are large enough and conform to the shape of the face to help block UV rays.

Sandals need to be comfortable and not cumbersome for kids. This year KEEN has introduced the KEEN RIO Kids sandal that is soft and lightweight. It's EVA injected molded construction offers am even more comfortable fit while still supporting support and stability.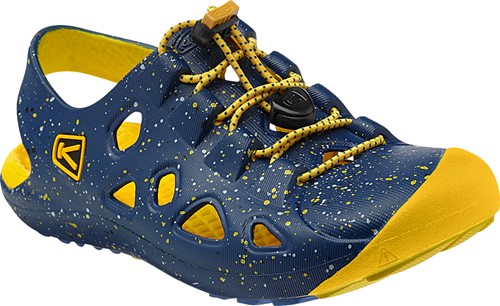 How many towels? For a one week camp it's often recommended that kids bring two towels—one for swimming and the other for showers. You can imagine how stinky they get after one week. But towels take up a lot of space. We've discovered WACI Towels created by a Canadian based company that offers super absorbency because of the Microfibre fabric used. We also love that the towels are big enough—in fact 5 ft in length—to give the kids ample coverage. Bonus? They pack up small and the towels are available in several fun and colourful designs.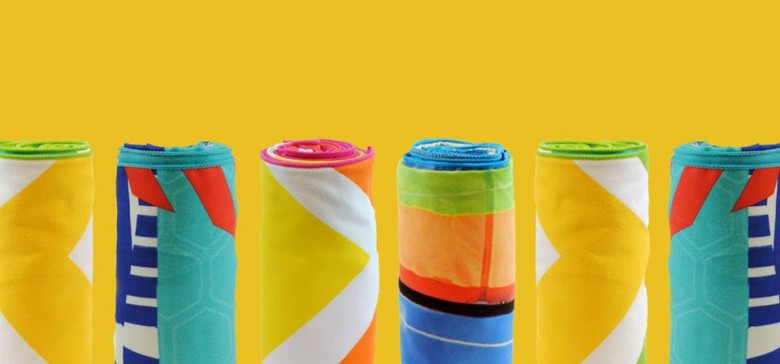 I have a few friends who like to send care packages to their little ones when they are at overnight camp for more than a week at a time. It's a nice surprise that the kids love and gives them like one big hug in a delivery. I like this Canadian company, Parcelled With Love, not only  saves you time searching for items but they will also take care of the shipping directly to the camp. The site offers pre-assembled care packages or you can build your own. Parcelled with Love is owned and operated by two moms who are well experienced in what kids and families want when it comes to camp so that's super helpful! Even better, they know what's acceptable at the camps too! Super smart! A portion of every care package sold this summer will go to Amici Camp Charity!