It's October and it's Breast Cancer Awareness month. We've all been affected by the cancer in some way, it may have changed the life of a family member, a friend, a co-worker or a neighbour. It affects not only the person diagnosed but also their families and friends. During this month, there are many ways to show your support by making donations directly to various causes or by contributing through a variety of campaigns aimed at raising money and awareness. Here are some that have come to our attention. If you know of any others, please feel free to leave them in the comment section below!
We can all help raise awareness and continue supporting researchers, doctors and our friends in hopes of  a cure so that someday, we can hopefully make breast cancer go away.
For over 12 years, WonderBra has designed a special bra for this month for which a portion of the sales (up to $50,000) will go towards supporting the Canadian Breast Cancer Foundation. Delicate and feminine, this pastel colour bra offers wire free and comfortable support. Available at The Bay and Sears.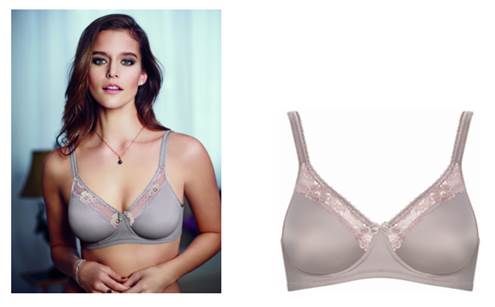 AVEDA's Limited Edition BCA Hand Relief Moisturizing Creme has recently launched in stores. Aveda will donate $4 from the purchase price to the Breast Cancer Research Foundation. The Creme features a Shampure aroma, to calm the senses with a luxurious formula of Vitamin E, Lactic Acid and Andiroba and Meadowfoam Seed Oil perfect for keep hands nourished.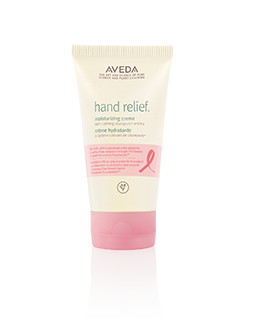 Your daughter loves the brand AERIE? Then go get a few of these! 100% of the sales of the Aerie Limited-Edition 2015 Bright Pink Bralette across Canada are donated to Rethink Breast Cancer.

Caryl Baker Visage Kisses for the Cause Collection will help fund a $5,000 donation to Rethink Breast Canancer. The collection includes: the Sugar Kiss Lip Polish, Satin Kiss Lip Conditioner, Lipstick and Lip Kit. The in-store service offerings include a free ini Lip treatment (15 mins) and 25% off Cosmetic Teeth Whitening.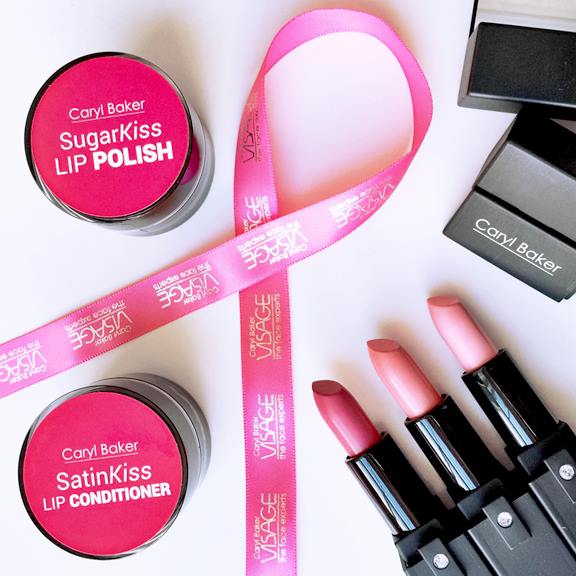 Think Pink knitwear collection by Minnie Rose Cashmere will donate 50% of proceeds from sales of designated pieces to Breast Cancer Research. This luxury contemporary cashmere label is designed by Lisa Shaller-Goldberg with stylish yet timeless pieces to keep you warm and cozy. The collection includes these adorable moustache gloves, long sleeve boyfriend sweater, beanie, blankie wrap and a v-neck pullover sweater.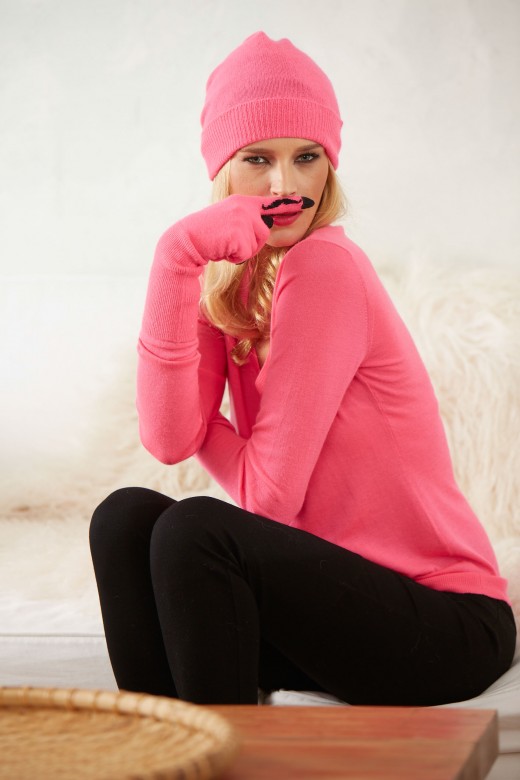 Guys and gals can use a touch of pink to accessorize any outfit. How about changing your laces with these by Canadian label Stolen Riches. Fifteen percent of sales from the pink dress laces, sneakers laces and pink cotton lapel pin sales will be donated to Rethink Breast Cancer.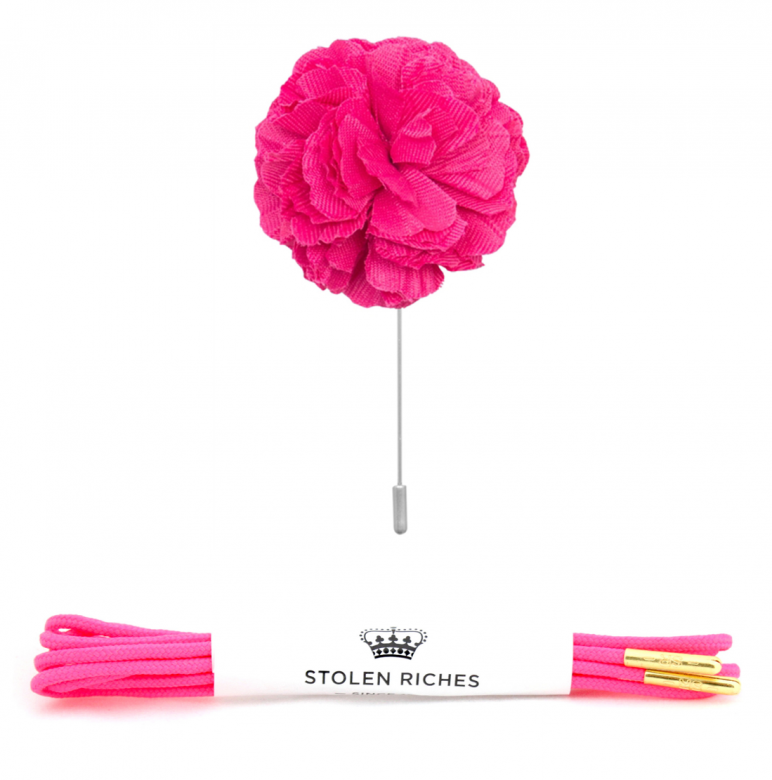 Mary Young undergarments are so delicate and beautiful that I want several of these. Purchase any garmet in pink including the Contrast Bra, T-strap Bra, and Swing Tank during the month of October and 10% of the proceeds will be donated back to Rethink Breast Cancer.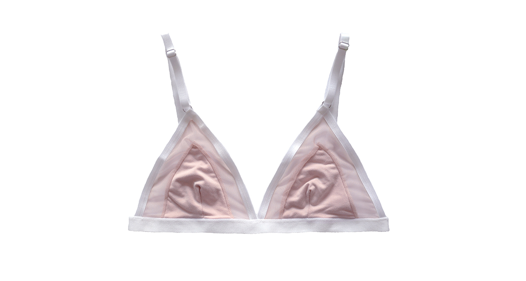 If you're heading to the National Women's Show in Toronto this month, proceeds from all SKECHERS Canada footwear sold during the show's dates of  October 16-18 will be donated to after Breast Cancer, an organization that is focused on helping women financially with basic needs after mastectomy and lumpectomy surgery. In addition, the company will also match totally proceeds from sales, dollar-to-dollar. A tribute wall will be at the SKECHERS booth where attendees of the show will be invited to write tributes to loved ones who have been affected by breast cancer.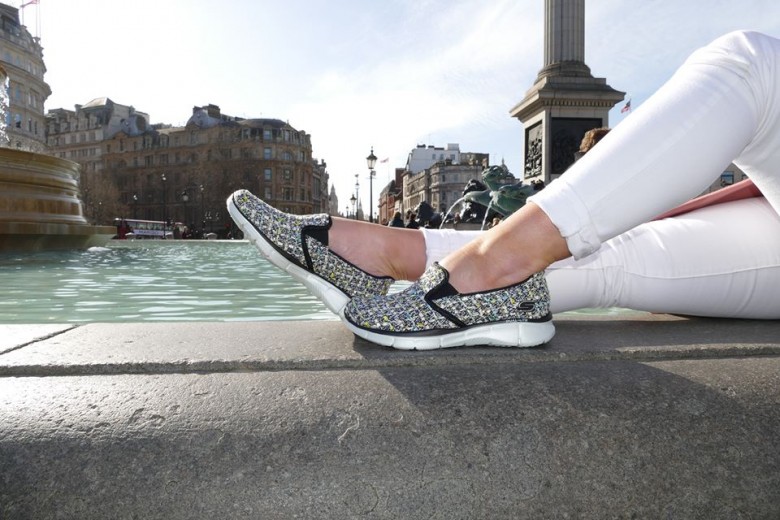 Nuvango is a fashion lifestyle brand dedicated to making high quality artist-designed apparel and accessories. Each is made with love in Toronto and can be shipped worldwide. 20% of sales of the exclusive Nuvango x Rethink collection will be donated to the charity. The collection includes Queen West Leggings, Trinity Tank and Scarf.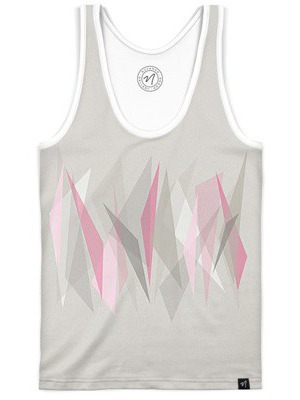 Harley Davidson wants to remind us all that we never ride alone. Inspired by the countless riders and passengers in  life that have been affected by breast cancer, the pink label gear and apparel are available year-round with a percentage of all proceeds donated to Rethink Breast Cancer.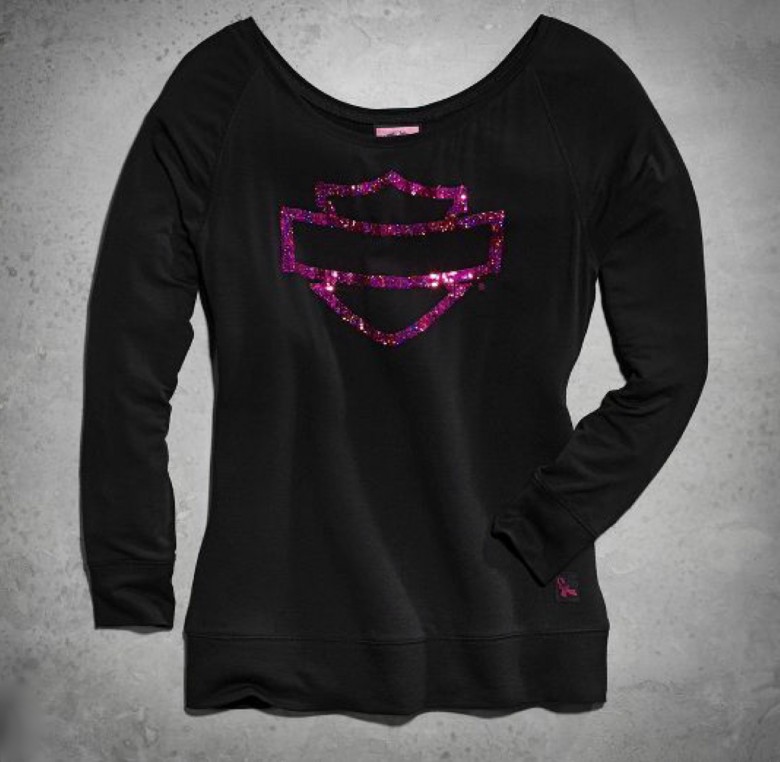 We went to the beautiful White Cashmere runway collection last week where 16 Canadian Bridal designers had unveiled their one-of-a-kind couture dresses in support of the Canadian Breast Cancer Foundation. The show was curated by Jessica Mulroney of Kleinfeld of Canada. You can view six of the designs now on display at Kleinfeld at The Hudson's Bay (Queen Street, Toronto). Go to the site to Vote For The Cure favourite design for every vote $1 will be donated to the charity (up to $10,000) on behalf of the winning designer. Voting ends November 3, 2015. Voters will be entered in a draw to win weekly prizes with a chance to win a Kleinfeld Hudson's Bay Wedding Dress valued at $5,000. In addition, twenty-five cents from the sale of every package of the limited-edition Cashmere Bathroom Tissue during the month of October will be donated Canadian Breast Cancer Foundation.