If you're travelling this winter to somewhere warm…lucky you! I had a bit of a break in St. Maarten last week and I literally wanted to do NOTHING just to slow down the time! It didn't work!  Did I mention how much I despise winter? But getting ready for a trip down south meant a little "maintenance" and gathering a few items to make for a more pleasant trip. Here are a few new things I've tried out recently and fell in love with…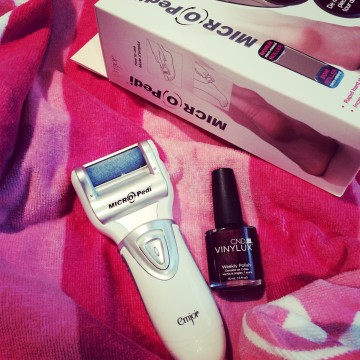 First off, you know it's winter but you need a pedicure because you know you'll be pulling out your open-toed sandals soon. But going to a spa or nail salon takes way too much time and wearing flip flops in the slushy freezing winter weather isn't appealing to you then check out the Emjoi MICROPedi to slough off all that dry skin! This battery operated hand-held device is easy to use and I find this device safer than having someone with a razor "gently" scrape off dead skin. Ew. The buffer rollers removes dry skin easily. It took me a couple of tries to get the results I was happy with but it's a great device. It also packs and travels easily with you. What's also a big selling feature for me is that I know that it's mine and hasn't touched anyone else's skin. You'll have to purchase new rollers once in while.  The device is available at www.micropedi.com and at some drug stores here in Canada. It's available at different price points and varying styles. It's a keeper! I have the Classic (listed at $30 U.S. site).
While your heels are all smooth you'll also want to add on a pretty polish. I'm enjoying the CND Vinylux line that offers quick drying results (8 minutes! yowza!) in many of your favourite colours like "Lobster Roll". The line is constantly expanding the colour selection. You'll also need a bottle of the Vinylux Weekly Top Coat to finish off and to keep the colour lasting. ($12 each). The polish is easy enough to remove with standard nail polish remover. CND Vinylux is available through reputable nail salons and retail Trade Secrets. www.cnd.com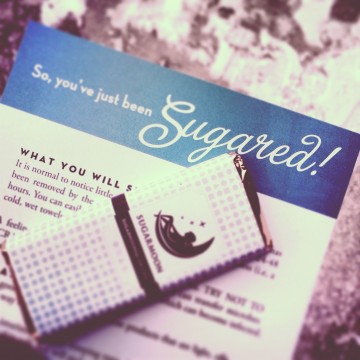 Wearing a bikini means taking care of that bikini zone. Remember that scene in that Sex and the City movie? Whether you want to just tidy up or full Brazilian (you brave soul) you'll want to time this one right. I've recently tried SUGARING at SugarMoon in Toronto (several locations). It sounds sweet but don't be fooled. It's still painful….or at least for me anyway. My pain threshold isn't too high but having said that, the service is quick and better for those who have sensitive skin. I've tried waxing as well at Allure Body Bar – their Quickzillian had me done in 8 minutes. It was a good experience for my first time…you can read about my experience here: Allure Body Bar. But Sugaring uses all natural products (sugar, water, and lemon juice) and smeared on just like wax then quickly removed. The "recovery" time was faster for me personally. Just don't do either a week before you get your period as we're prone to be more sensitive there. And take a Tylenol before. Sugaring can also be done elsewhere on your body. To sweeten the pain I was given a chocolate bar at the end of my service. Redemption. ($60 for first time sugaring Brazilian) www.sugarmoonsalon.com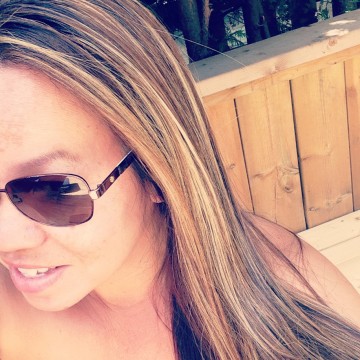 If you're planning on going somewhere humid and can't stand frizzy hair. Head over to see Damian Golley at the April Maloney Salon for a FABULOUS SteamPod hair treatment. This in-salon hair treatment uses Keratin based creams. The treatment is temporary that lasts up to 3 weeks and at $25 (add $40 for blowdry) it's well worth it. Great for destination weddings and conferences! If you have extreme frizzy hair problems then you'll want to get a Keragreen treatment ($150-$160) that gives you more lasting power. www.aprilmaloneysalon.com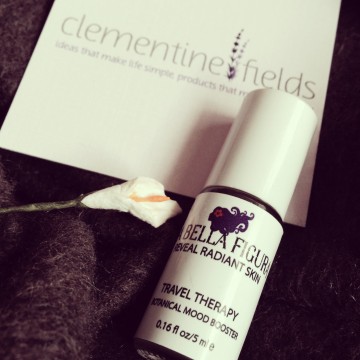 I don't know about you but I've got a very sensitive nose. I love travelling but sometimes the scents on an airplane is enough to make me queasy. I've discovered a little bottle of scent that I now carry everywhere even on public transit at home. Simply roll on a bit on your temples and wrists and breathe it all in.  La Bella Figura Travel Therapy Mood Booster is made of certified organic essential oils that clears your mind and helps you forget about all the other smells that surround you. It also gives you a energy boost and relieves stress after a long journey. Bella Figura is a seed-to-skin beauty line that incorporates the most therapeutic and natural ingredients. $52 for 5 ml available through my favourite luxury healthy beauty site www.clementinefields.com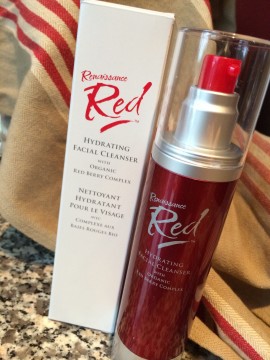 I brought this great facial cleanser with me because of it's great hydrating benefits. Whether you're in the sun all day or in the cold dry temperatures, we've got to keep the skin in check! Renaissance Red Hydrating Facial Cleanser ($29.99) is made with Organic Red Berry Complex – the red is based on "buraslin" an organic red berry anti-oxidant combination of buriti, raspberry and lingonberry. It also includes green tea, white tea and olive leaf extracts that soothes the skin. This 94% natural cleanser helps reduce redness, build and protect collagen, brightens skin and reduces the appearance of lines and wrinkles. I love that product is also soap-free, hypo-allergenic and fragrance free….and Canadian! www.redbeauty.ca
What are your favourite travel beauty essentials?
Bon voyage!