Exciting news comes out of the tech world yesterday as Samsung officially launched the Samsung Galaxy Note 3 and Galaxy Gear. At the launch party  in Toronto, Samsung featured the "wearable technology" to the crowd of tech AND stylish set.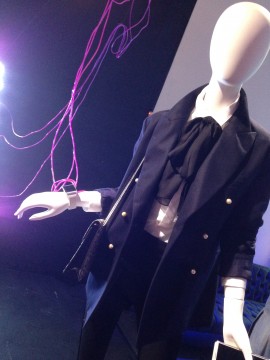 Celebrity stylist Leslie Fremar (and Canadian-born, yay!), who is touted as one of the most powerful stylists in Hollywood, flew up from L.A. to style up the event with coveted pieces from Holt Renfrew. Her roster includes A-list stars like Reese Witherspoon, Charlize Theron, and Scarlett Johansson. By the way, she was also once the assistant to the American Vogue Editor-in-Chief, Anna Wintour.
With the latest technology, the "gear" will respond directly to the Galaxy Note 3. The capabilities are great for multi-taskers and for those who don't necessarily want to rudely pull out their mobile device in a meeting (you know who you are) or at a restaurant or if the device isn't within reach. The watch-like piece will give you topline features from the actual device. So can see who's calling or if you wanted to take a quick memo for example.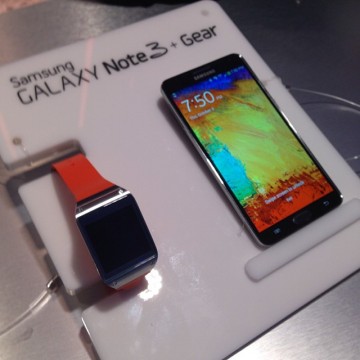 I'll be reviewing both tech devices in the coming month through TELUS! Stay tuned!
The Samsung Galaxy Note 3 + Gear (sold separately) officially launched October 4th nationally.
This post is not sponsored, nor was I compensated. All opinions expressed are my own as always.