Designer clothes are often considered investments. Who wants clothes to toss away after one season? About this time of year I usually get a couple of really stellar pieces adding to my existing wardrobe. I usually try to choose pieces that I know are made well and timeless. I've been known to hold onto pieces for over 10 years. Seriously. When you find really amazing quality clothing, and you take good care of them, they will will last you a very long time! But a few updates each season are needed to carry me  through the dinner parties and client events.
As a mom, and I'm sure you can relate, I need my closet to be fuss-free and easy. I can rock the school yard then head to a meeting or an event. But with the investment pieces often comes with the price tag of dry cleaning and time.
Recently I was invited to the launch of Pink Tartan's newest line of "washables" at their flagship shop in Toronto. Designer Kim Newport-Mimran was hands-on that evening explaining her newest line into this market.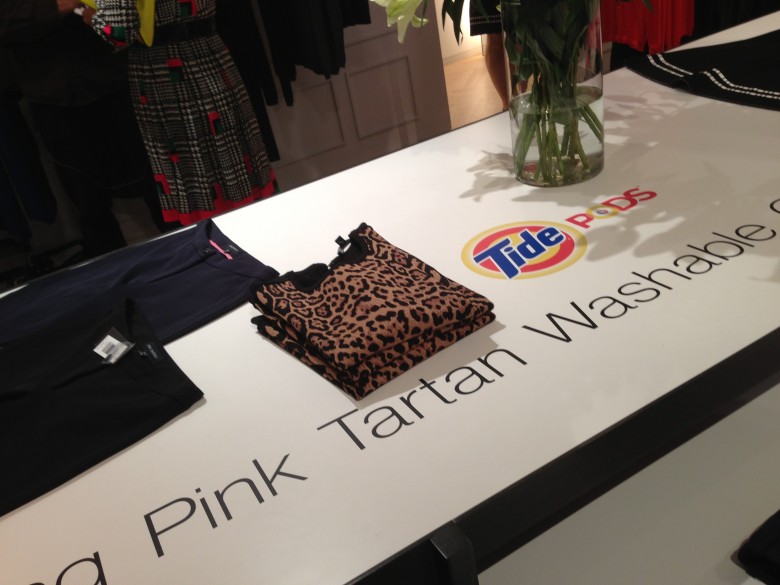 "I'm a mom so I know what it's like to be running around but I also want my clothes to look great," says Kim. "I know we don't always have time to get to the dry cleaners, too!"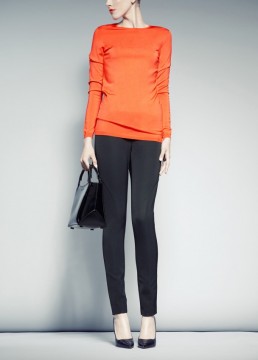 What she discovered, was that her "go-to" laundry detergent TIDE PODS worked well with her collection. Kim found herself then testing out the colour fastness and fabric retention with the detergent. "I was already a fan of TIDE PODS and wanted to do more research and testing with my line. Plus, the detergent in these pods are pre-measured so there's no second guessing if you're using too much or too little." So she got collaborated with them to create this collection.
The line currently consists of quite of few pieces including a poppy orange fine sweater that I'm eyeing for my own wardrobe! Each piece is identifiable with tags that can be washed at home. Kim mentioned that they will be expanding the new washable line next season.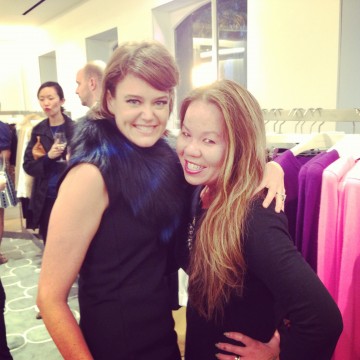 Kim understands the value of quality clothing and wanted to give her customers the option of pieces that can be cared for well in their own homes. "If you're going to include beautiful pieces into your wardrobe, you should be able to take care of them as well."
For more information visit PinkTartan.ca