The word "miracle" tends to get a little bit overused. It's probably not a miracle when your child finally sleeps through the night (though I agree, it feels like it). Though we appreciate it, it's not a miracle that Miley Cyrus has finally been photographed with her tongue planted firmly in cheek. It will not even be a true miracle when Toronto finally hosts another Stanley Cup parade.
In reality, a miracle is a divine operation that transcends what is perceived as natural law; it cannot be explained by any natural basis. Miracles don't come along every day and when you come across one, you want to share the news with everyone. So lean in close because I'm about to share a miraculous product with you.
InfinitiPRO by Conair has just introduced Curl Secret to the market. It's the world's first fully-automatic curl machine designed for at-home use. Described as "the next generation in curling devices with no manual work, completely taking the guesswork out of achieving beautifully, shiny curls every time," I'd have been skeptical if I hadn't seen it with my own eyes.
I was at a very fun launch event for this product earlier this Summer, and saw this product in action for the first time then. The professional stylists on hand made the professional model's hair look lovely and curly. All well and good, but nothing miraculous about that.
Now the product's finally on the market, I was able to get my hands on one to give it a go as a very non-professional stylist on my own non-model straight hair, and that's when the miracles came into play.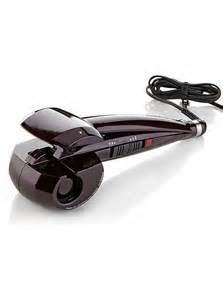 The Curl Secret heats within about 30 seconds. It has three settings for the desired curl time (8 seconds for looser curls, 10 seconds for mid-tight curls, and 12 seconds for tight curls). Simply  place 1/2 inch section of hair into the unit (with the curl chamber facing the head). As you close the chamber, hair is automatically (some might say magically) drawn into the tourmaline ceramic-coated barrel curl chamber which holds and heats hair. When your hair is curled, the unit will beep and you simply open Curl Secret to release the hair.
It's simple and it's amazing. They say a picture's worth a thousand words, so without further ado…here's me on a normal hair day…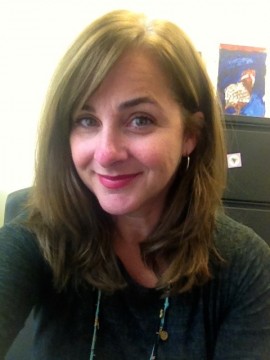 Here's me after my very first at-home attempt with the Curl Secret. This entire look took about 20 minutes…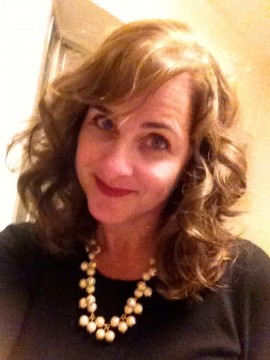 Are you ready for another miracle? I woke up the next morning, and here's my hair on Day 2 with the Curl Secret…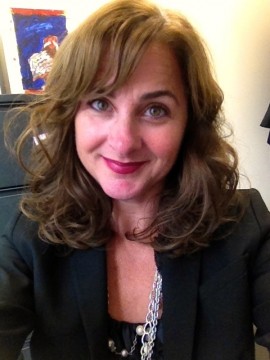 This product is life changing. I have not been a curly-haired girl since my days of perms at the Jean-Louis David salon back in high school. I love that with this product I can make all my big hair dreams come true (and just in time as my current hairstylist tells me that volume's back this season and we should all be putting our flat irons away).
The Curl Secret retails for about $120 and is available at leading retailers nationwide.
I was not compensated for this review post, but was provided with product. All opinions and enthusiastic hyperbole are my own.