Who can forget that iconic royal blue silk dress that Kate Middleton wore at the official announcement of her engagement to Prince William in November 2010? It caused the fashion world to stand still. All news outlets, newspapers, magazines and social media platforms were buzzing about how Kate had officially stepped into the spotlight of being one of the world's most  fashionable icons of the modern day woman. Her style is a welcomed breathe of fresh air of effortless elegance.  And all we heard was, "it's ISSA!"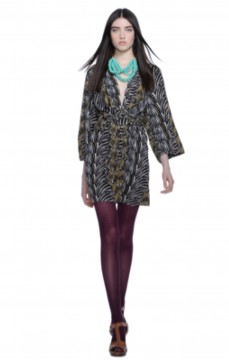 Banana Republic has recently announced  their latest collaboration with ISSA London and is set to launch a limited-edition collection that is sure to cause many heels to RUN to the stores in the next few weeks. Mark your calendars! Starting on August 8, the nearly 40-piece capsule collection will be available exclusively at select Banana Republic retail locations worldwide as well as Banana Republic online.
ISSA London is known for their signature figure flattering silhouettes and versatility. Pieces are modern, effortless and bold — yet tastefully refined. Classic jewel tones will be coveted pieces as well as exotic prints of zebra and leopard. The beautifully cut kimono-sleeved dresses, stunning sweaters, clutches, gorgeous statement necklaces and other jewellery will easily transition you from day to night.
I've seen the lookbook and it's FAB! I can't wait as the line will also include petites!!!!  I'll see you in the check out line!
[youtube id="W7eYntzH_Us"]