So we've got Instagram, Facebook, Twitter, Tumblr, and whatever to tell our friends (or the world) what we're up to. When I have a bit of time I love to "check in" and see what my friends are up to. I love their photos while on vacation, with their kids, and at parties. I love all the food shots and the fun "selfies".
Let me explain this out, a "selfie" is….
A picture taken of yourself that is planned to be uploaded to Facebook, Instagram or any other sort of social networking website. A selfie is usually accompanied by a kissy face or the individual looking in a direction that is not towards the camera.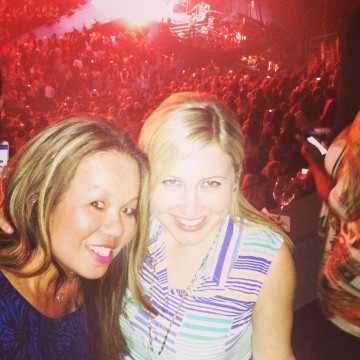 Except that "kissy face" is what amongst my friends on the party circuit call a "duck face." Remember the character Stefan on SNL? LOVE HIM! LOL We don't take ourselves too seriously but when I'm not doing that "duck face", friends often ask discreetly for tips on how to take good selfies or any photos. We all want to look our best in photos so here are a few of my tips… as vain as they may sound, you may want to try them out  with your own phone and see the results in private – no one needs to know!
1. Get your good side! I think we know what our good side is and how about that signature pose? Paris Hilton was the one who made it all apparent and  it works for her. Whatever. But I've noticed it amongst the socialites and even amongst us commoners – we've all got a pose that works well. Of course, my friend Emma here takes great photos every time! *smiles*
But with technology in our hands, just play around and find what works for you and makes you happy. That pose with the hand on hip? It works for many body types. When you're arm is straight down the side of your body it just appears as another layer. If you feel goofy with the "Paris Hilton" pose then put something in your hand. A drink, a cupcake, a book… this angles your arm and makes you look more natural rather than stiff.
2. Angle. Some of the best angles are shot from holding your phone up and shooting down. This makes your eyes appear bigger because you're looking up. Not too far up though! Try it out!
3. Don't look directly at the phone (or camera). I sometimes look just slightly above the device. Or look away completely at a different direction. Don't worry about being centred. Also, you'll notice people taking selfies in front of mirrors. Don't ask why, but it's almost a trend itself. I've done that if I want my friends advice on an outfit that I'm trying on. "Should I buy it?" Your friends will tell you.
4. Proper makeup. When I'm going to an event I know there will be lots of shutterbugs – makeup is important. I'm not too fussy when it comes to makeup application for everyday but I do trust SMASHBOX Cosmetics to achieve that smooth look in front of cameras. What I like about this particular line is that it's designed with the camera in mind. Originally created for the fashion and beauty industry, SMASHBOX turned to the consumer market out of demand and they've always been a few steps ahead in technology. Seriously. Check out the latest Liquid Halo HD Foundation with SPF15 available in 10 shades($48 Cdn. at Sephora). This particular product is infused with 100% gel-covered pigments that mimic photo filters to blur imperfections is the first of its kind. I'm a big fan of this product as it allows your natural skin tones to come through while still providing perfect coverage. It's not heavy either.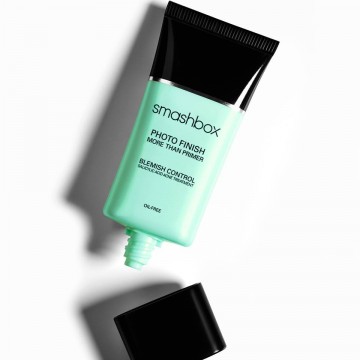 If you're experiencing adult breakouts, try the new revolutionary blemish-control primer. The SMASHBOX Photo Finish More Than Primer Blemish Control ($50 Cdn. at Sephora) includes 2% salicylic acids and combines blemish fighting power and oil free hydration. This is also great for those with sensitive skin and you can wear foundation ontop without worrying about further breakouts.
Remember to put some colour on. A brighter lipstick at night is great or try dramatic eyes. Current beauty reports will tell you to not do both at the same time. I'm loving the Always Sharp Waterproof Kohl Liner by SMASHBOX ($23 Cdn. at Sephora) and the bonus… you never have to worry about sharpening this! It comes built in. If you're not comfortable with dramatic with make up then find a happy medium but definitely put on some colour or you'll look washed out!
If you're not sure about what colours or products you should wear to best suit your complexion visit your nearest Sephora for advice. I've done that several times depending on the season and they've often recommended colours that I may not have picked up on my own.
5. Lastly, social media etiquette… if you're in a photo with others make sure everyone is happy with the photo before it gets put out there. It's not like the good old days where the photos just stay in photo albums. I mean have you ever Googled yourself?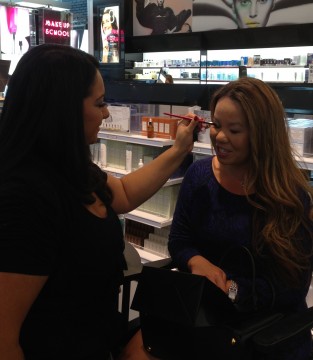 Recently I had a chance to meet with Davis Factor, LA fashion photographer and founder of SMASHBOX at a media event in Toronto where he, and Global Pro Lead Artist, Lori Taylor Davis, introduced the new products. I'm already a fan of the line and couldn't wait to try them out as I'm always in front of the camera and their other products are staples in my make-up drawer. It's tried and true.
Obviously, these tips on taking your best "selfie" are applicable to any photos!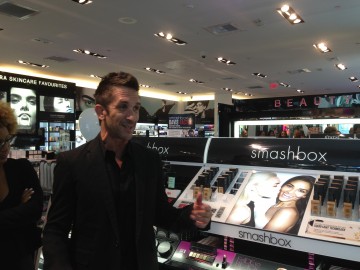 If you're curious about how to apply the latest look for eyes, check this quick video out with Lori Taylor Davis…
[youtube id="mdQTc__40zs"]
This post is not sponsored, nor was I compensated. I was provided a few samples combined with my own purchases for review purposes.