How many chances do you get to cross paths with an international beauty expert? Dave Lackie is not only the editor-in-chief of BEAUTY, an international magazine that covers luxury skincare, but he's also the men's style columnist for the National Post newspaper, often appears on Cityline  to talk about the latest beauty launches and trends, and he writes for many other familiar publications such as ELLE Canada, Chatelaine, and The Globe and Mail. He's interviewed celebrities such as Oscar de la Renta, Justin Timberlake, John Varvatos, Sean Combs and countless others.
I recently had the opportunity to flip the tables and interview HIM hoping that he'd reveal some beauty secrets of the a-listers as well as giving us some tips on getting ready for the holidays!
I know you have great opportunities to meet with celebrities. So, who has the best "palette"?
Halle Berry is stunningly beautiful in person. Her skin literally glows. Gwen Stefani is also very beautiful. She's tiny and very thin. But her blonde hair and bright red lipstick make a real statement. She's very friendly. Beyonce has luminous skin but I was really taken with her mother. She is striking!!
What are some celebrity beauty secrets (or surprises) that you can share?
Old school actresses like Joan Collins and Linda Evans were taught by the Hollywood Film Studios how to apply makeup. They actually took classes with the top movie makeup artists early in their career. So they know all the tricks of great makeup. Joan always applies makeup in daylight beside a window. She says blending and contouring are the keys to looking younger instantly.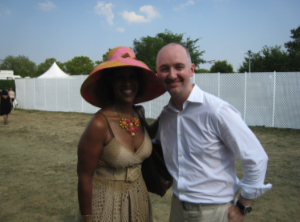 What's interesting about today's stars is so many are very insecure when it comes to makeup. Sarah Jessica Parker takes a makeup artist everywhere she goes. I just interviewed Madonna's makeup artist Gina Brooke and she says almost all stars hate to wear foundation. So she mixes a drop of concealer with a cleansing oil to create a luminous foundation. It's a secret she uses when preparing a star for the red carpet. I haven't met a Hollywood makeup artist that doesn't travel with Diorshow mascara. It's a go-to for them. And male celebrities rely on makeup artists as well. That's a big surprise. Tim McGraw, who is lovely in person, wears a lot of bronzing powder! They are self-conscious about their looks as well.
One of my favourites to meet was Gayle King, Oprah's best friend. I met her at a polo match in New York. It was 40 degrees celsius and we were all soaked in sweat. She was so gracious and agreed to pose for a photo. She definitely has star power.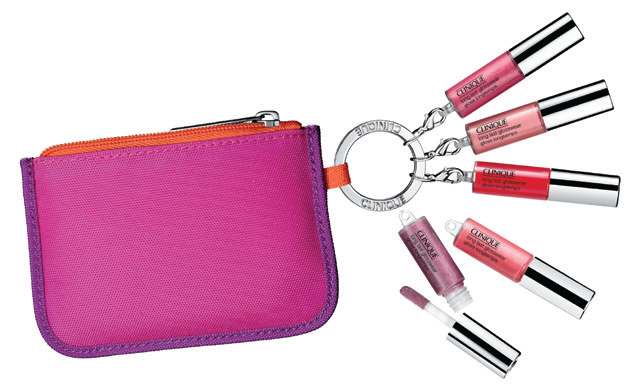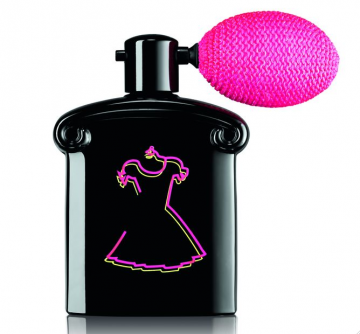 I've just picked up Roger & Gallet's Sublime Bois d'Orange for the holidays to give my skin a subtle shimmer. LOVE IT! Do you have any beauty reco's for making the holidays a little more special?
November and December are the only months that I see shimmer powder. Guerlain has a new version lightly scented with La Petite Robe Noire fragrance. It gives shoulders, arms and hair a beauty shimmer. I'm also thrilled with all the bold colour this year. I saw switch up the red lipstick with a bold pink or fuchsia. Or change up the red nail polish with a fresh purple or pink.
I also like that Chanel No. 5 comes out with bath products at the holidays. They have a luxurious bath oil and soap that can be a wonderful treat during the holidays.
A lot of us have a that go-to LBD that's ready for the holidays, what about beauty products? What are your recommendations for holiday season that every woman should have in her make-up bag?
I'd start with YSL Touche Eclat, a concealer pen that is the equivalent of 8 hours of sleep. Perfect for extra busy days and not enough sleep. I love MAC Fix+. This is a cult product that is incredibly good. A spritz of the fine mist revives your makeup throughout the day. All the pro artists swear by it. I like the new Lancome Artliner 24H in Azure Blue. This is the fastest way to go from day to evening. A fine line of bold colour along the lash line will instantly transform your look. And Michael Kors' new beauty line is tops for luxe packaging. I call is status beauty. You definitely want a lipstick in your bag to pull out at a party. Instant envy!
Can everyone wear red lipstick? Any do's and dont's?
I think everyone can wear red but I don't believe everyone is comfortable wearing it. I find that French Canadians embrace red far more than English-Speaking Canadians. My best advice is to book a makeup lesson at your favourite makeup counter. MAC is particularly good. Work with an artist to try on all kinds of reds and learn how to best apply it. I love red this season as a stain. Apply the lipstick with your finger using a patting motion. It's more matte and subtle. Dolce & Gabbana used this look beautifully in their fall 2013 runway show in Milan. The big red this season is definitely MAC's Ruby Woo made famous by Rihanna. She wears it everywhere.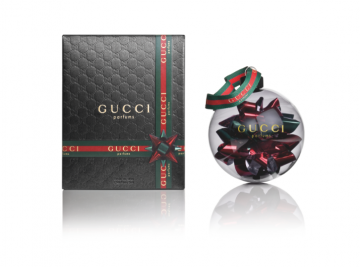 You're going to a house dinner party…what do you give the host?
The best hostess gift this season is a Gucci tree ornament. It's a gift with purchase this season. Buy any large size Gucci fragrance and you get it for free. It comes in a brown box with the Gucci logo. It looks so luxe and will definitely impress!! I'm also crazy about Clinique's Colour to Go set. Little mini lip gloss charms on a sleek pouch. At $29, it's a steal.
What's on your wishlist?
I've met so many wonderful people on twitter through my beauty contests and Cityline posts. And so many of them are facing struggles like breast cancer. I get very emotional reading their tweets and messages. There is one woman who has to sneak out of her hospital room while on an I.V. To follow all my beauty Twitter contests!  So my wish is that they find health and happiness this holiday season.
 And lastly, naughty or nice?
When it comes to beauty, it's definitely naughty. Our annual Bad Girls' Guide to Beauty is always the most popular. Bad girls just seem to have way more fun!!
Check out Dave Lackie's latest issue of BEAUTY to get more scoop on Holiday makeup and top beauty gift ideas by linking here: BEAUTY the Guide  
 So, which celebrity beauty style do you love the most?