Stylish and pregnant are two words you don't often hear in the same sentence. Finding the clothes that are flattering and comfortable during the maternity months are challenging. I've been there and what was "out there" was a little depressing especially if you're accustomed to dressing in the latest trends. Besides buying maternity wear that grows accordingly, it's hard to part with hard earned money for clothes that are temporary in your wardrobe, right?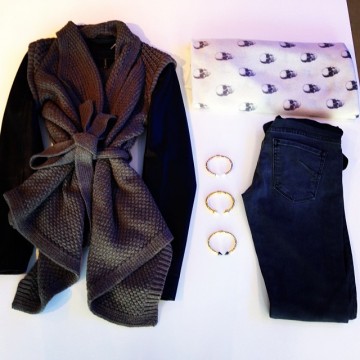 In comes ANI + WREN and new lifestyle shop that was created with this particular mommy-to-be. I had a chance to visit the shop during a media preview and meet with co-owners Lauren and Lani, who just so happen to be sisters-in-law.
What I discovered was that their specially curated lines not only appealed to the pregnant set, but in fact, the collections they carry can translate from pre to post pregnancy as well — without looking "maternity". Know what I mean?
So, your wardrobe spending extends beyond the bump! Designer favourites like Joie, JBrand, Splendid, Vince, DVF are just a few of what they carry. Yes, lines that are favourites in many closets! But they are also exclusive Toronto retailers to lines including Bellybutton and Mamalicious.
Lauren also explained that when they do their buying trips, the bring along a prosthetic bump as well so they can see for themselves just what the clothes look like on someone who's pregnant or not!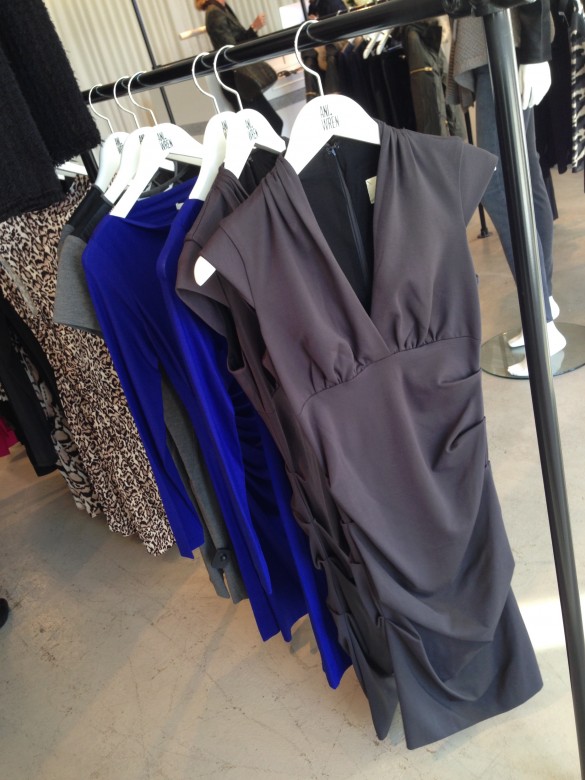 Finally a shop that caters to my style and needs. Not sure if I want to get pregnant again but it doesn't matter. You can shop there now! All your fashion needs are thought through from accessories, handbags, beauty products, undies, and even the most adorable baby wear. I even spotted one of my favourites Dayna Decker fragrance lines — first time I've seen it here in the city! They also carry Bloom and Blossom (apparently the Duchess of Cambridge used this line as well).
ANI + WREN is located at 1172 Yonge Street in Toronto. You'll love the very spacious change rooms too! It's very urban cool and very "New York" in feel.
Visit their website for more information at www.aniandwren.com 
And seriously, how adorable are these baby Uggs?