My holiday list is ready in anticipation of Black Friday deals. Over the past few years, Black Friday (aka the scariest shopping phenomenon ever) has gained a lot more attention in Canada and I plan on making the most of it.
Holiday shopping takes a lot of planning. Keeping tabs on everyone's lists and knowing where and when to shop can take the stress out of the holidays. It's about being efficient with your time and your money. There are some items on my gift list that I know I can shop for online in my pajamas once the kids are asleep. The bonus is I won't have to deal with the crowds, line ups and dragging bags all around at the mall.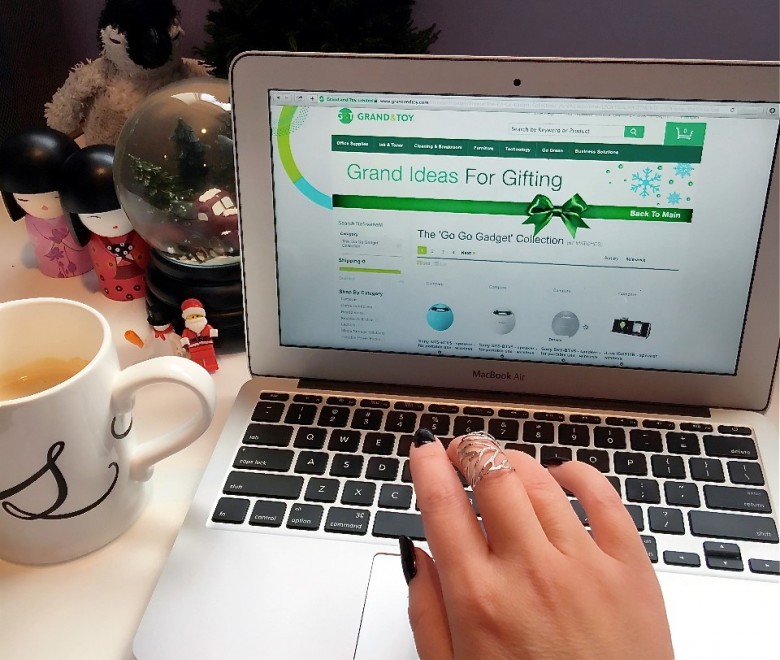 I totally admit to LOVING the whole gift-giving season, but as they say, time is money and it's something I can't afford to whittle away. As a professional shopper (that's a title right?) I know that there are deals to be had at this time of year and GrandandToy.com is definitely my go-to online shopping destination for tech and houseware products. The site allows you to do product spec comparison, like the one-cup coffee machines or cameras, so you can make sound decisions.
The Grand & Toy Black Friday sale kicks-off November 24 and runs to November 30 with deals of up to 50% off. I love that we don't have to wait until Friday to get in on the deals… who doesn't love a head start!
Some of the categories of products that will have sale items include the latest tech such as mobile keyboards, portable hard drives, portable Bluetooth speakers, printers and headphones for adults and some for children. What you may not know is that Grand & Toy has a huge selection of houseware products like microwaves, blenders, coffee makers and toaster ovens. And there will also be deals on these must-haves during the sale days. The "Go-Go Gadget" collection is filled with great ideas for the hottest items of the season and worth checking out.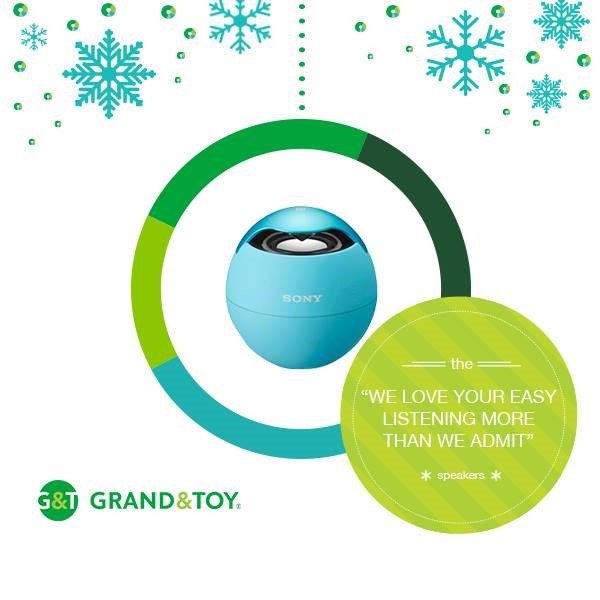 There are a few items that I've actually been eyeing (hint: I've heard that these will be on sale too!) like the Rapoo A600 speaker, and Monster DNA Pro 20 headphones. The grandparents have hinted for a coffee machine and my son is ready to get a decent camera for his budding interest in photography. A new printer would be nice for the home office too! I'm actually amazed at what's available on this site!
Thanks to Grand & Toy, I'm ready for you Black Friday. I'm ready!
This post was sponsored by Grand & Toy but the opinions and images are my own.