Spring is finally here!
Don't let the transitory season pass you by—make the most of it by crossing off as much as you can of this 25-item bucket list, comprised of cheap and easy indoor and outdoor activities that allow you to shake off cabin fever, get outside and get messy as a family. Have fun!
1. Visit a local farm, feed ducks and see the baby animals.
2. Visit a botanical garden and get inspired for your spring garden.
3.
Start a 
windowsill herb garden
. Plant seedlings in your window sill now (stick individual herb seeds in each compartment of a cardboard egg holder) and they'll be ready to move outdoors when the weather is warm.
4. Make a fresh rhubarb pie (or, bypass the finicky crust part and opt for a rhubarb fool: combine 1- 1/2 cups stewed rhubarb with 1 cup whipping cream and 8 large strawberries. Pureee the stewed rhubarb in a food processor until smooth, then transfer to serving bowl. Next, whip cream and gently fold into rhubarb mixture, leaving streaks. Fool can be covered and refrigerated for up to 4 hours. Garnish each serving with a strawberry.
5. Make a lemonade stand and help the kids run it.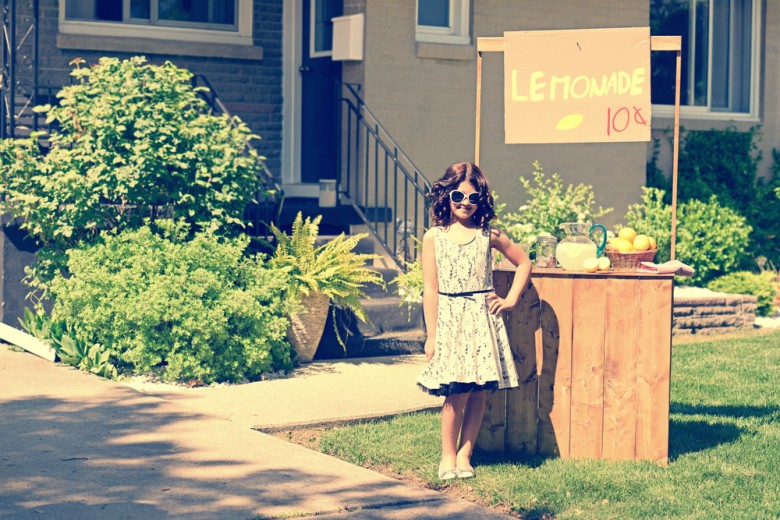 6. Fly a kite at the park.
8. Make a bird feeder and hang out in your yard for the birds. A plastic soda bottle and a couple of wooden spoons makes a great one – just make holes in the bottle for the spoons to stick through and be sure to angle the spoons downward to let the birdfeed spill out onto them.
9.
Bake 
flowerpot bread
. Flowerpots make a perfect mold for bread, giving loaves a tasty crust that you can't quite get with metal or glass pans. Almost any yeast dough will bake well in a flowerpot – you've just got to season the pots first.
10. Bust out the bubbles for some good old fashioned fun. If you don't have any, use soap and water to make the bubbles and bend a few metal coat hangers to make the bubble blowers.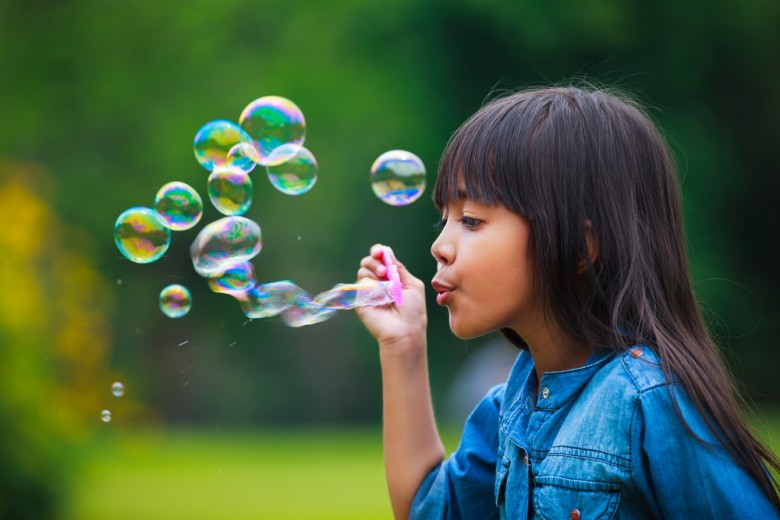 11. Go for a canoe ride.
12. Take the family for a hike in a conservation area near your home.
13. Explore a new town close to you and see what your own backyard has to offer.
14. Start a flower garden in your backyard. Not into flowers? Maybe the kids have allergies? Swap out the flowers for veggies!
15. Grab some sidewalk chalk and set up hopscotch or go crazy with the chalk art and see what you can come up with.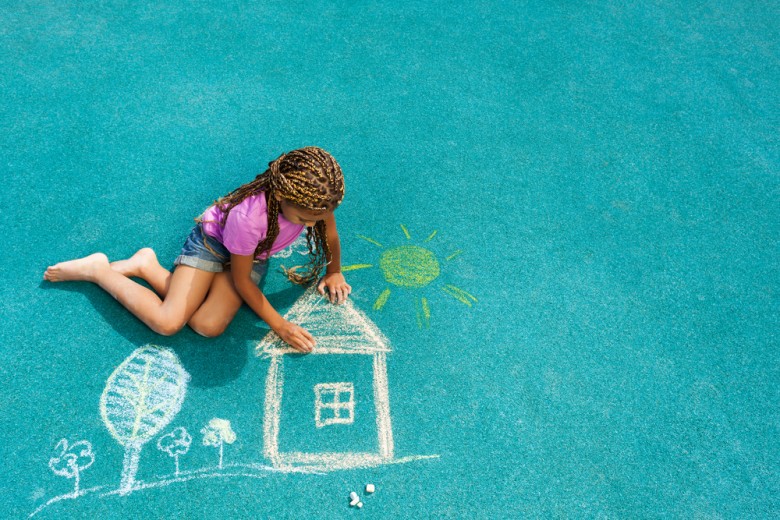 16. Take the kids to the local zoo. Maybe there is small one you've never thought of that's worth a visit.
17. There are always a few really hot days in the spring, so why not get a head start on summer fun and set up the sprinkler on one of those too-hot-to-handle days.
18. It wouldn't be spring without a fun family picnic. Get the kids involved by having them help prepare the food and make it even more fun by using cookie cutters to make different shaped sandwiches.
19.
Go on a
Nature Hunt
: kind of like a scavenger hunt, you'll give your kids a list of things they can find in nature and they need to collect one of everything on the list.
20. Camp out in the backyard on a clear night and look at the stars.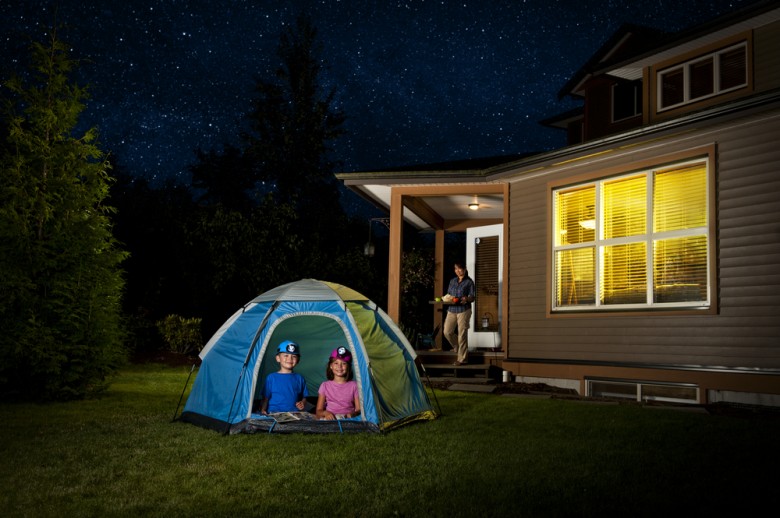 21. Play croquet in the backyard.
23. Read The Wind in the Willows on the banks of a river.
24. While we've already past April, there might still be a few showers on the horizon. Why not use one of those rainy days to build a pillow fort or finally do that craft you've been meaning to try since December!
25. Just remember to enjoy the time you have together, doing whatever you like to do as a family!