One of the things we cherish about being Canadian is our reputation for being polite. It's great to raise our families in a country known the world over for having good manners (and it's super handy to be able to invoke national pride when we're trying to get our kids to chew with their mouths closed).
But this shared value goes so far beyond our habit of passively saying "Oh, sorry!" if anyone bumps into us. It's about genuine acts of caring and selflessness that make our communities good places to live. It's about those people who volunteer their time for the good of others, asking little or nothing in return. And there's plenty of them; in a recent survey, 90 percent of Canadians said that giving back was important to them. Over half of Canadians encourage their children to volunteer, and 85 percent believe those who do will grow up to be better people.
That's why the folks behind Post Shreddies cereal are mounting the "Search for Goodness," a national effort to find someone who embodies both this Canadian value and the wholesome goodness found in Shreddies cereal. And as a person who ate Shreddies every morning of childhood, I've got to say that this seems like a pretty good fit!
This will be the third year of the search, which celebrates those who make incredible commitments to their communities. In its inaugural year, Shreddies recognized Greg Epp from Saskatoon for all the work he does for his community hockey rink, and featured his story in a National TV commercial. Then in 2014, sisters Julia and Emma Mogus from Oakville were selected for their tireless efforts to donate books to youth in remote Northern Ontario communities.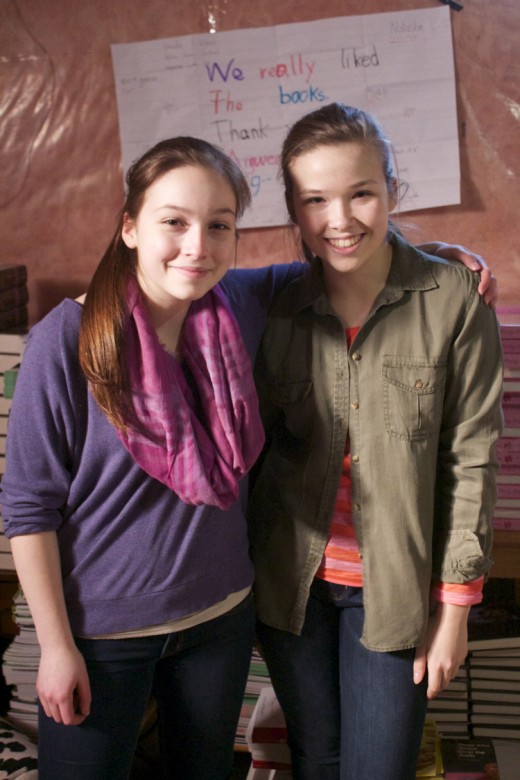 So if you know someone from your family or community who goes above and beyond to make a difference in the lives of others, be sure to tell the people at Shreddies their story. The nomination process is simple. Here's how this works:
* Go to searchforgoodness.ca before May 10, 2015.
* Complete an entry form, including an optional photo of your nominee and a 250-word description of why they deserve to be recognized.
* Once a person has been nominated, Canadians can vote for their favourite story once a day to help the nominee make it into the top 10 finalists. From there a panel of judges at Post Foods Canada Inc. will select the winner. (You can find full contest rules at www.searchforgoodness.ca.)
So now's the time to single out a volunteer at your kids' school, a Scout leader, or program visionary who goes above and beyond each day. We're looking forward to seeing who you nominate!