Today is Remembrance Day.
For as long as I can remember, Sean and I have made a point to be at the cenotaph for the ceremony every November 11th.
We are so fortunate that the cenotaph is a short 5 minute walk from our kids' school and that our children have been able to participate in the ceremony each year. To sing Oh Canada as a community. To say thank you and show our respect to those vets who attend the ceremony, to pay respect to those vets no longer with us and to remember the soldiers who never came home from battle.
I am so grateful and proud each year that we go and and am grateful that I am able share in the ceremony with my children. We want to show them how important this day is by ensuring that we attend each year.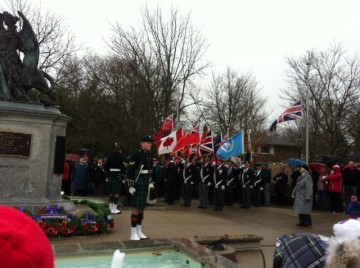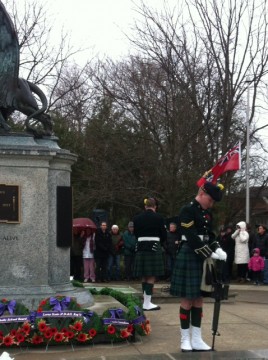 I am able to share the story of my great grandfather, Sgt Thomas McNeilly, who served in the British Army. He enlisted in 1909 at age 19 and retired in 1931.  A portrait hangs of him in Belfast City Hall. From that portrait, a sketch was drawn and a statue was sculpted and erected at the Enniskillen War Memorial.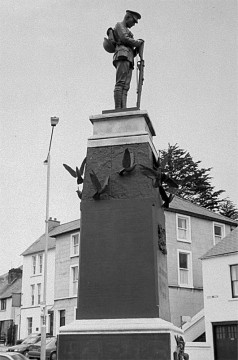 It is a small piece of history that I am extremely proud to share with my children. I hope having that connection will always make them appreciate the freedom that we enjoy everyday. I want them to be proud of where they came from but to also appreciate and be thankful for where they are. And to always remember the bravery of those who sacrificed to make this great country what it is today.