You've been waiting years for this moment: the kids are all old enough to be in school and you've decided to re-join the workforce. Or maybe you're considering a change in career.
A lot of things have changed over the last few years when it comes to the workforce and looking or a job. First things first, LinkedIn has become a vital link to the job search. It's become the first step for potential employers and recruiting companies to screen potential candidates in professional fields. I had a great opportunity to chat with Kathleen Kahlon who works at LinkedIn. With over a decade of experience managing communications in various industries, Kathleen is a great resource in helping Canadians in the modern workplace… and she's a mom!
Getting back to work after having a baby is a huge step for us who've been home for a while raising our kids, how do we get ourselves ready? 
I agree—It's a huge step for moms (and even dads) who have been home caring for kids. I was talking to a fellow mom at the playground the other day and she said the worst part about going back to work was the fear around it – would she get back into the swing of things at work, would her child be okay, would she be okay? Turns out it wasn't that bad. She actually thought it was amazing that she could grab a coffee when she wanted, have adult conversation and go to the bathroom in relative peace.
I'm a firm believer in staying up to date on industry trends and what is happening within your company while you are away caring for your kids. That doesn't mean checking emails every day, but having a regular check in with your boss or another employee can help ease the transition when you go back and allow you to hit the ground running. LinkedIn is another effective way to stay on top of industry news and career movement in your professional network to make for a more seamless transition back to work from maternity leave.
This approach isn't for everyone and some people don't want to hear from work for their entire leave. If you fall into that camp, I would recommend doing a formal check in with your boss at least a month before you go back. I'd also recommend an informal check in with one of your work colleagues to get the scoop on what has been going on.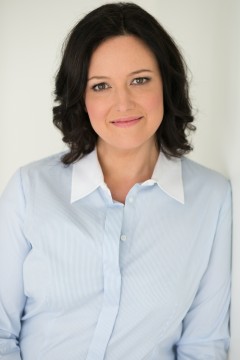 I've heard that I need to be on LinkedIn. Has it replaced the resume?
There is still a place for a formal resume, but having a complete LinkedIn profile is essential for networking and finding a job. Chances are before you meet with someone professionally or go to an interview, your name will be entered into a search engine for more information. Thanks to the Internet and social media, your first impression happens before someone has ever actually met you. Why not take control of the narrative before your interview even starts by creating a strong professional brand?
While you may still need a resume in some circumstances, you can apply for many jobs through LinkedIn directly, which means you no longer email a resume to HR directly. I can't remember the last time I heard about someone printing off a resume and sending it in to apply for a job.
So do you need a resume – yes, you likely still do in some circumstances. But in order to shape your professional brand and compete with other professionals, you definitely need a complete LinkedIn profile as well. If you don't, you may not even get to the stage where your resume is considered.
How much should we be sharing on LinkedIn?
That's a great question. LinkedIn is a professional network, so we recommend sharing updates that are professional in nature and you feel add value to the conversation. Any news in your industry you think others should know about? A cool trend? Do you have any insights on what others are talking about?
There are over 2 million groups on LinkedIn on a wide variety of topics. If you are a real estate agent in Ontario – there is a group for that. How about a dental hygienist? There is one for that that too. I would recommend joining a few groups and engaging in discussion with people who are in your field.
What if you have more you'd like to say? LinkedIn created a publishing platform where you can share a long form post – essentially a blog. Millions of people are posting on LinkedIn and here's the amazing part – some pretty big names are posting too, like Arianna Huffington and Hillary Clinton. When you start posting, people can follow you without formally connecting with you on LinkedIn. That means you can build a following of people who want to hear what you have to say. I'm a mom and I work for LinkedIn – I've written a couple of posts about the professional and personal balancing act.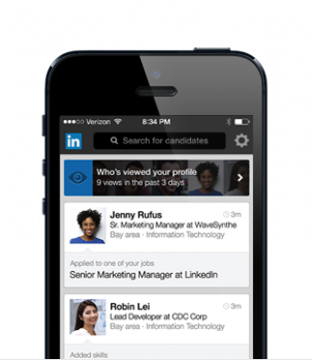 We can see who sees our profile, is that true? Is it okay to follow up on them or is that a reverse creep?
Yes, that's true. You can see who has viewed your profile unless that person has chosen to be anonymous and then you only see that someone has viewed your profile, but you can't see details.
There are settings on LinkedIn that allow you to choose what people see when you visit their profile. You have three options – totally visible, semi-visible (general points about your industry) and anonymous. LinkedIn is the largest professional network site on the Internet. There is a key word in there: network. I understand there are circumstances where you may not want to be seen, but for the most part I recommend that you keep your profile totally visible. If you see that someone has looked at your profile and you are interested in speaking to them – by all means, reach out or ask someone to introduce you. It's networking and in-person and online networking is crucial for a professional's success. It's often something we get complacent about. I know I used to. You may already have the job you want, so why put the time into networking? Because it helps you do your job better and helps you when you are ready for the next stage of your career.
Is there an etiquette on how to use LinkedIn?
LinkedIn and its tools and functions were developed to be used with people you know and trust. I get asked all of the time whether it's okay to connect with someone you don't know. That's up to you – but I don't. If I want to connect with someone I've never met, I send a personal message along with my invitation to connect to explain why I'd be interested in connecting and networking. I expect others to do the same for me, and if they don't, as a general rule, I won't accept the invitation.
When it comes to Endorsements on LinkedIn, I will only endorse someone if I know their proficiency in that specific skill. Essentially, when you endorse someone you should be willing and able to speak to that person's capabilities in that specific skill. If you don't know—you shouldn't be endorsing them for that skill.
Social Media in general has become a way of life. We're using in for entertainment but also to stay current. How are you using it?
I am active on Facebook, Instagram and of course, LinkedIn. I have a Twitter account and while I use it occasionally, I don't use it often.
I use Facebook primarily for personal reasons – but I'm also a member of a couple of great Professional Moms groups on there. I use Instagram with family and friends only because I love to share photos of my daughter, and I don't like to do that publicly.
I use LinkedIn for professional reasons— I participate in discussions, network and share knowledge and my professional opinions.
I do cross promote though. For example, if I write a post on LinkedIn, I'll share it on Facebook and Twitter. Same goes for a professional event – I'll engage on Twitter if there is a hashtag for the event and I'll also post pictures on Instagram. I think it's important to understand how you can share content across multiple channels, tweaking it for each specific audience.
Depending on the field of interest we can stay current with the use of Twitter and Facebook when thinking about going back to work. What should we know?
I like to think of Facebook and Twitter as platform where you spend time, and LinkedIn is a platform to invest time. Twitter and Facebook can be great sources of professional information, but there is also so much other content that is not professional to sift through.
LinkedIn is a professional network and the content and platform helps people find jobs that they love, build and maintain their career and learn and share knowledge, making it a particularly helpful tool when heading back to work. I think all three platforms can be used really well together to stay current before going back to work.
I personally found myself relying on LinkedIn when I had my daughter, because it helped me stay current on industry news and what my professional connections were up to. Regardless of your preference, staying connected to your career and industry can make the transition back to work much smoother and I really recommend finding a way to do so that works for you.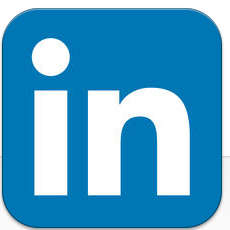 Anything else you'd like us to know or share?
Yes! It's really important to have a complete LinkedIn profile when you are networking or looking for a new job. A profile photo increases your chances of being viewed by 14x. It's no coincidence that millennials currently change their pictures most often, and are the most viewed demographic on LinkedIn.
Don't forget about volunteer information either. There is a section on its own for our members to enter in your volunteer duties. It's something that recruiters often look at, but many people overlook.