I've always loved photography. As a child I took a Saturday morning course, and felt so creative, so grown up, so alive, in the hours that I spent in the dark room
In high school, I loved taking pictures of friends and places I traveled. I have stacks of photos of parties I've forgotten, and cottages I don't recognize from those days.
When I became a mother I started to scrapbook and I discovered the joys of transforming my photos into family keepsakes. Years later, the kids enjoy flipping through these books and hearing stories about their baby days.
One constant through this love affair with photos? BLACKS. Way back in 1948, Eddie Black transformed his appliance shop into a photography store to keep up with consumer demand. For most of my life, I've been popping into BLACKS to have film developed, enlarge prints from negatives, pick up some new photo albums and buy a frame for a special photo.
With the advent of smartphonography, consumers are taking more pictures than ever before.  Now, seventy years later, BLACKS has transformed once again. Just as the world of photography has changed, BLACKS is changing to meet this new consumer behaviour. BLACKS wants to help people express themselves through their photos. The new BLACKS gives customers a "Playground For Photography" to explore, get inspired, learn and create all in one place.
I recently spent a morning at one of the new BLACKS stores and came away so inspired.
First, I toured the gallery wall with ideas for how to turn your favourite photos into masterpieces in canvas, acrylic or aluminium. The BLACKS staff will help you choose which is best for your wall art and decor needs.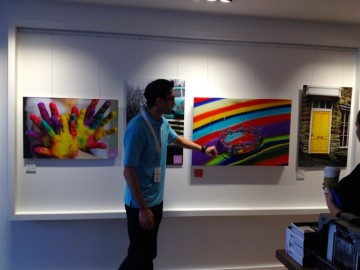 Next I took a look at the options for same-day services. This area is wonderful for last minute gift ideas (something we can all consider with the end of school coming up…perfect teachers' gifts perhaps?)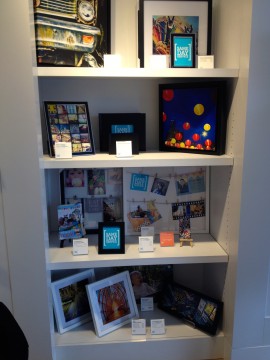 So many of us enjoy Instagram these days, and BLACKS know that the cropping and filters makes us all feel like artistes. They've got an entire selection of frames and matting that is made for Instagram.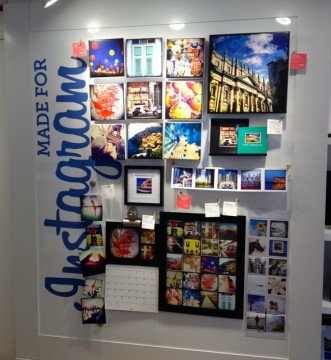 And though I've abandoned my scrapbooking days, I still try to publish the best family photos in a photo book regularly. BLACKS has an amazing selection of photo books, and with a cozy nook for inspiration and workspace, you could easily whip a few books off during an afternoon. They even provide iPads to keep your kids busy!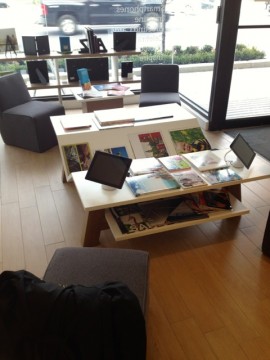 The new stores focus on three key areas: Devices, Knowledge and Canvases.  Their objective is to allow BLACKS to be part of the customer's photography journey from beginning to end.  And, although not all stores will be transformed overnight, BLACKS in-store staff have been upgraded and completely retrained to help Canadians get the most out of their images.
To date, you can find the new BLACKS concept in the following locations:
Toronto: Yonge & Eglinton, Exchange Tower
London: Masonville
Pickering: Pickering Town Centre
Newmarket: Upper Canada Mall
You will also see new stores rolling out throughout the rest of 2014!