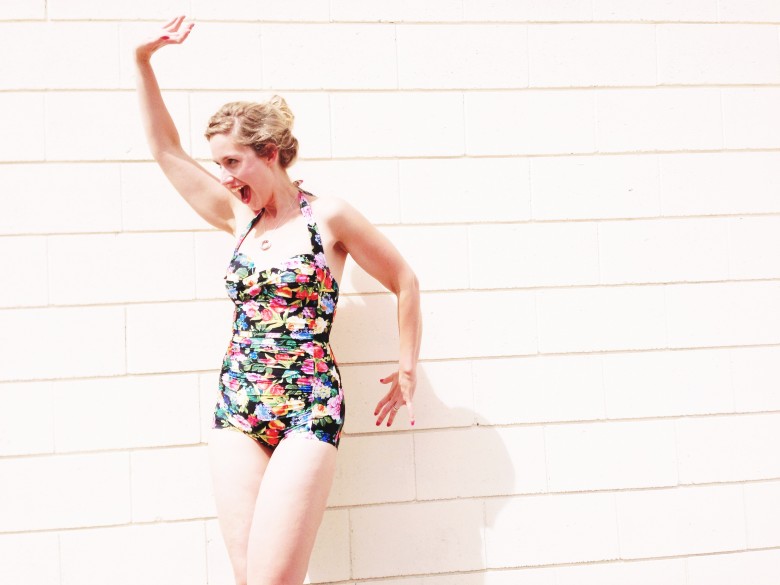 Finding the right bathing suit can be an exercise in frustration and humiliation.
Standing under fluorescent lights in a cramped changing room while you try to ram your soft, squishy bits into some unforgiving lycra can really do a number on one's self esteem. That is why I buy my suits online now.
I am so happy that retro bathing suits have made a comeback. After birthing three babies, my abs will never be firm again, and while I occasionally rock a bikini, I generally feel more confident in a one-piece, especially a retro-styled one.
This year I bought the above Seafolly suit and I love it!
Being the mother of three girls I feel it's vitally important to show them what a real woman's body can look like and to not let my cellulite or self-consciousness keep me from getting in the lake for a swim and making memories that will last a lifetime.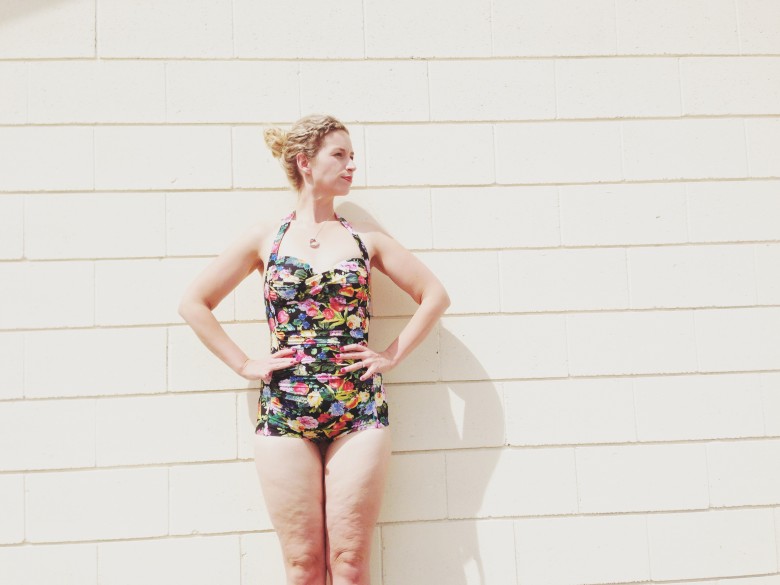 This is me: I run 5 km, I go to spin class and I hike up mountains. I also love bread and cheese and wine and LIFE. If that means I have cellulite, I am OK with it.
Here's to summer!