Before kids, I LOVED eating at great restos, hitting the arts & culture scene, and experiencing everything I could that comes with living in the city…OKAY I still do! But the first few years of being a mom has it's limitations on getting out.
I wanted my blog here on Urbanmoms.ca to offer some interesting things to see and do because I know time is precious. I don't know about you, but that  my "me time" is so valuable that I want to make the most of it. After all, we all need a break but we have our responsibilities too, right?
I was really happy to hear that there is a new social network for moms who are just like me!  Social Common was formed by Catherine and Natalie who, as moms themselves, discovered that they wanted a mommy group that goes beyond the typical "play date" daytime coffee. So, they've started up an "event club" in Toronto for moms who want more out of their "night out". Moms in the city can enjoy engaging conversations through cocktail parties, dinners, cooking classes, and special events with guest speakers.
I recently had a chance to catch up with these busy ladies!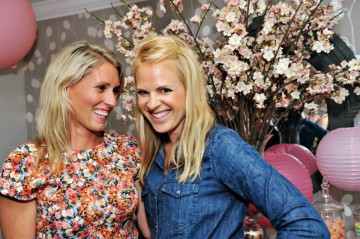 You've been friends since high school, what were some of your favourite things to do together then?
Catherine- Oh man, that is SO long ago! We use to love reading Seventeen Magazine sitting on the front lawn of the school. "Hanging out" was what we did in highschool a lot of hanging out.
Natalie- We went to sleepover camp, hung out with lots of girlfriends and never missed a party!
Now that you are moms, what's changed (in terms of what you like to do together)
Catherine- kids kids kids, we are both super active and love to get out. We both stay at home with the kids but are rarely home. We are always looking for fun things to do, even on the weekends. We centre our lives around family so they are usually incorporated in some capacity.
Natalie- and now that we and our kids are so close, our hubby's have become friends so we also double date and cottage together!
Social Common was formed for "like minded" moms like yourselves. How did this idea come about? There are many "mommy groups" out there. So, what makes yours different?
Catherine- We love to be social and incorporate an experience for our moms. We want it to be about us as women rather than moms. It feels like a night out but they learn and network during the event. Every event offers something of value. We also always have a wine sponsor, Union Wines , so we always provide wine and mocktails at our events!
Natalie- We searched for a club like this and when we couldn't find it,  we created it.
Do you require a membership to join?
Catherine- We do offer a memebership which gives our memebers extra perks and we believe in building a sense of community but you do not have to have one to buy a ticket and come to an event.
Natalie-  it's nice that you can come to an event and see what Social Common is all about, and then look into all the fabulous things that come along with be a member, from discounts to special promotions to free events and members only events.
What's surprised you the most having started this network of moms?
Catherine- This may sound so cliche but the women who come out to our events are so inspiring. We constantly look around the room in awe of what these women who are moms are accomplishing on a daily basis. Also, the feedback we get is how welcoming everyone is complete and kind. Women get such a bad rap in general and there seems to be such a comfort in this group as we are all trying to do the best we can in this really hard jourmey called motherhood.
Natalie – How much fun the events are! And how many moms are so appreciative and supportive of us for starting it, it makes us so happy to be any part of a mom or woman feeling more support in her life.
What type of socials do you have coming up?
Catherine – So many great ones! One of my faves is the private cooking class with Nella Cucina.
Natalie – Oh wow, the fall winter lineup is so good, we can't wait! From private shopping nights at Gap kids, to "speaker and socials" with sex expert Dr. Jess O'Rielly to parenting and relationship expert Kimberly Moffit, to a bullying expert and even a holiday party as another excuse to get together for a good time! And don't forget every event has the educational piece and then a cocktail party!
Can you tell us about one of your most favourite social events?
Catherine- One of mine (I have lots for different reasons) was the cooking event. It was so unique and fun. We had such a good vibe that night.
Natalie – Mine was the "Speaker and Social" with Nanny Robina at the private garden patio Rodney's Oyster House. We learned about toddler shenanigans while sitting on the patio on a beautiful summer night while eating delish apps and sipping on a little bubbly, with so many amazing moms, it was fabulous.
What would you want to tell new moms?
Catherine- You are not alone, no doubt what you are going through other moms are too. We all struggle at different points in this journey. Motherhood takes practice for some and that's totally ok.
Natalie – Every hard phase will end, it feels like the stressful times last forever and that you are the only one going through it. If you connect often with other moms you will realize you are not alone, the struggles vary but we are all in this together. Also,  get out without your kids every once in a while, it's like therapy!
What would you want to tell their partners?
Catherine- Thank her and tell her how amazing she is!
Natalie – Be there for her! This job is not easy but sharing the responsibilities can make the whole journey a lot more fun!
Anything else you would want our readers to know?
Catherine –  Don't be afraid to ask for help, no one can "do it all"  especially in the beginning.
Natalie – Becoming a part of a community of moms can really help you feel like you are supported and a part of something important. We are a club for Toronto moms who love being moms and also value a little adult time too.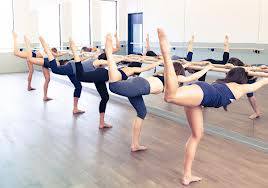 The Social Common has some great events coming up that include guest speaker & cocktail minglers and special work out classes.
September 17 includes guest speakers Jenn Carr, Director of NTYLEC, Colleen McGoey, owner of Trust Daycare, and Shawna Guth, owner of Diamond Personel that will discuss options on how to choose the right nanny and what else you need to know about hiring a nanny for your family followed by a cocktail party.
September 24 they will host guest speaker Dr. Jess O'Rielly will talk about getting the sex life you've always wanted!
For more information visit socialcommon.ca (Toronto)
What do you like to do on a night out, mom?