Love is the easy part. Love you don't need a reminder about when sitting across a dinner party table and one stolen, silent glance could fill the room with words. Or when your hands find each other in the middle of the night and stay there until both fall back asleep.
Dealing with the meal time witching hour for three nights in a row or picking up black socks laying next to the laundry hamper is the hard part. The trembling ball of resentment clouding any run through the daisy field memory is what needs to be managed, what needs to be kept at bay by effort, by contrived alone time planning that always feels better after, not during the planning process.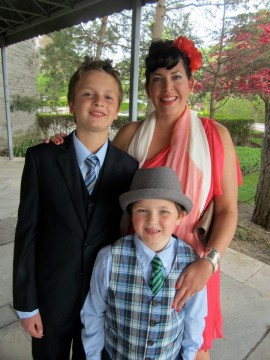 We have two beautiful boys that are turning out to be just as beautiful on the inside as they are on the outside. We are so proud of that.
We are so proud that we are contributing to the beauty they are becoming.
But we do not see each other enough. We both tag off too much in the child rearing department and we definitely do not not spend enough time alone together.  We know it, but currently seem trapped in the inifinite bustle of it all.  That has to change before the word crisis sneaks into our lives. We'll get there. We always do.
For now,  the reminder is enough. The memory of her coming up a grassy hill, in the centre of Wellington County, looking so happy , so apprehensively excited about being shown off, with her friends and family gawking at her perfect beauty, and me, waiting, trembling, just trying to keep it all together and start what has turned out to be a really great life.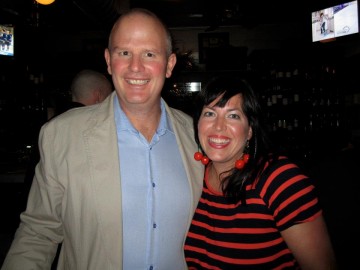 Beyond the scatter of the moment, the frenzied occasional bitterness, I am just so grateful to her for being my partner and my best friend.
Happy 14th anniversary Stephanie.