If you aren't planning a holiday this March Break, don't fret! There is plenty to see and do in Toronto, and thank goodness for that! We all know the kids can get a little squirrely if they're locked up indoors for too long!
Here are a few things to see and do in Toronto with the kids this March Break!
Royal Ontario Museum is pulling out all the fun for March break with daytime family fun. Blast off with Futurology and all kinds of adventures in science, art and culture. Discover great advances in technology every day. Meet ROM curatorial staff and enter ROM Beta, the Idea Incubator and imagine the future for a 21st century museum. There are a number of activities planed including interactive theatrical performances too. Get your game on in the epic ROM Game Jam arcade. See the stunning Wildlife Photography of the Year exhibit  and then learn how to preserve biodiversity for the future. Build a city of the future inspired by Douglas Coupland's exhibition. Plan on being here for a few hours. Extended hours. One day isn't enough for your explorer? There's a week long camp available. Oh, and you'll want to check out the new dinosaur discovery too! (Don't forget to enter our contest to win tickets at the end of this post!)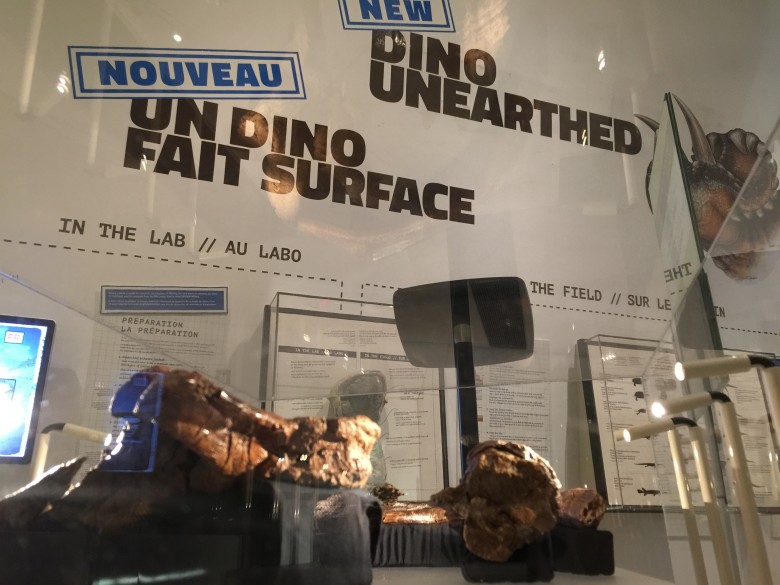 digiPlaySpace at TIFF Bell Lightbox (starting March 7)  is definitely a must see and play destination. With many interactive digital installations, kids can get hands-on experience with the world's most advanced technology – many used within the film industry! Kids can discover just how powerful their brain waves are by controlling screen activity by focus, calm and controlled means at aMUSEing Wonderland, talk like a robot, look like a real good dancer with stop motion fun at the Pop And Lock Dance Machine and much more. While you're there, you may want to head up to the theatre to for a rare opportunity to see some of Disney's most beloved and influential classics. From March 14-20 Walt Disney Classics will be screening. Special combo priced tickets for digiPlaySpace and March Break screenings available.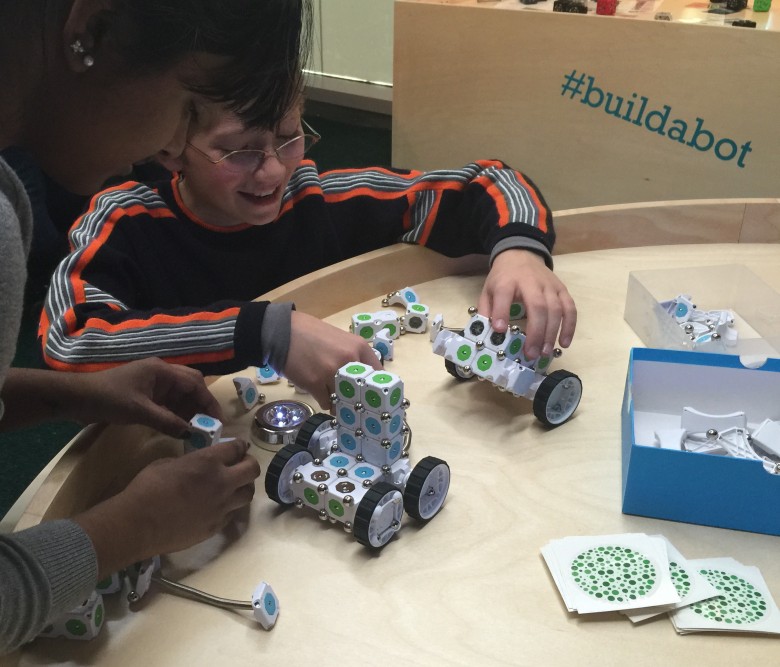 Winter Stations at Kew Beach have some how managed to make winter a little more tolerable. Okay, so the sand is frozen and the wind can be pretty biting, but the art is fun AND interactive. The winning Warming Stations art installations are now currently on public display along the city's shore line at Kew Beach. The five winning entries from the international design competition have transformed lifeguard stations and are definitely worth checking out. Up until March 22, 2015.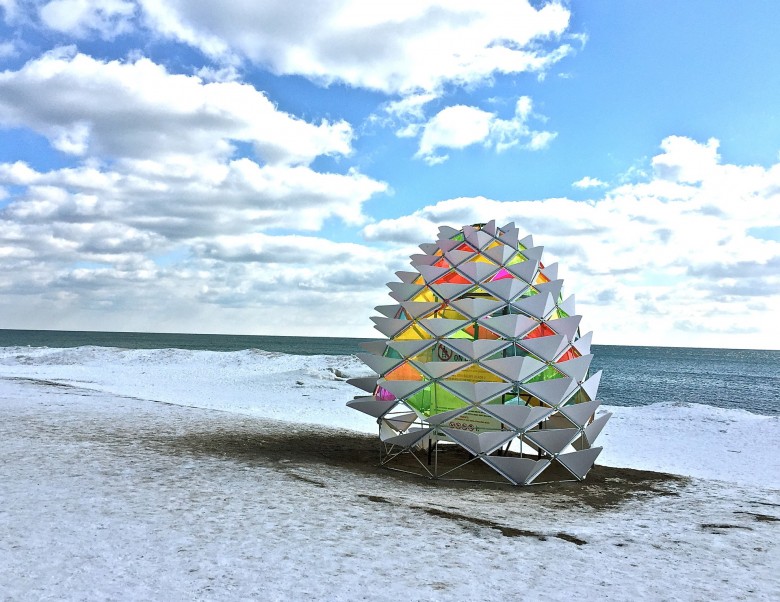 Art Gallery of Ontario offers creative days of drop in fun. Inspired by the works of Jean-Michel Basquiat, kids can 'sample & scratch' all week long. Check out Beat Box and dance performances and learn some moves, create your own graffit name 'tags', see acro rope skipping demonstrations, enjoy a guided family tour, and take in one of the kid-friendly films in Jackman Hall. So much more and be sure to grab a Kids' Activity Bag when you arrive. Drop in daily activities for families  or sign up kids for the week of camp.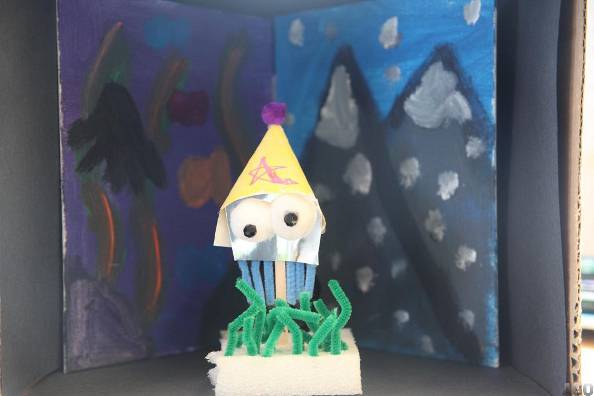 Young People's Theatre will have daily performances of the timeless children's classic Pinocchio. This production is by amazing Theatre Tout a Trac and combines masterful puppetry, mask theatre and story telling. During March Break, additional shows have been added as well as a free Puppet Lab and the always popular drama camps. During the break, every ticket to Pinocchio includes the opportunity for kids to learn how to create their own puppet from the experts. March break Drama Camps have participants up on their feet actively telling their stories with kids working together and having fun.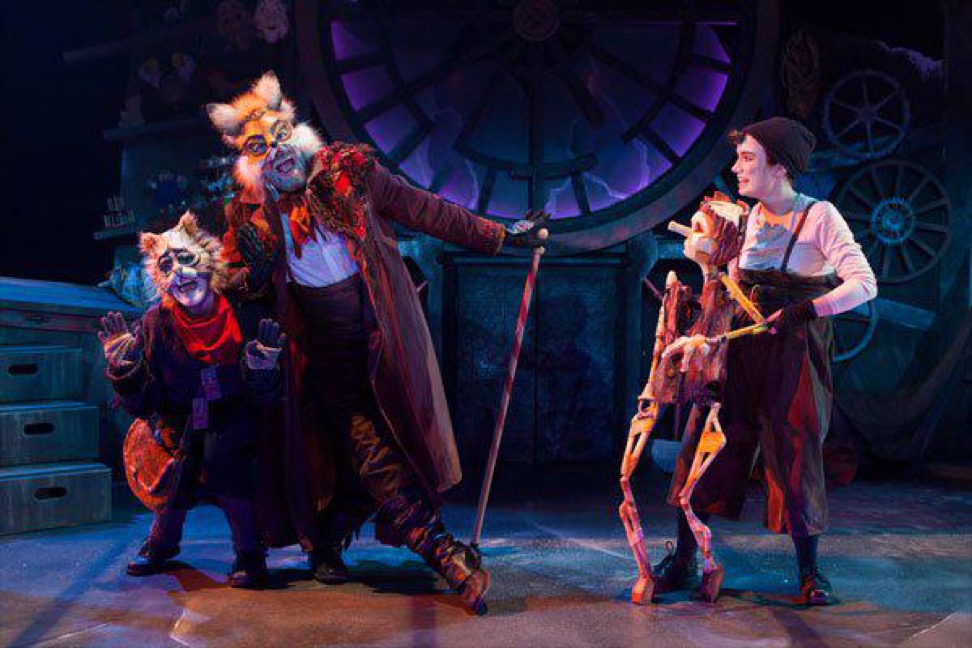 LEGOLAND Discovery Centre in Vaughan Mills is featuring a new Lego Star Wars Miniland model display based on Star Wars Episode II: Attack of the Clones. The exhibit opens March 7 and will sure to be galactic fun during March Break. Extended hours will be in effect and best to pre-purchase tickets ahead of time.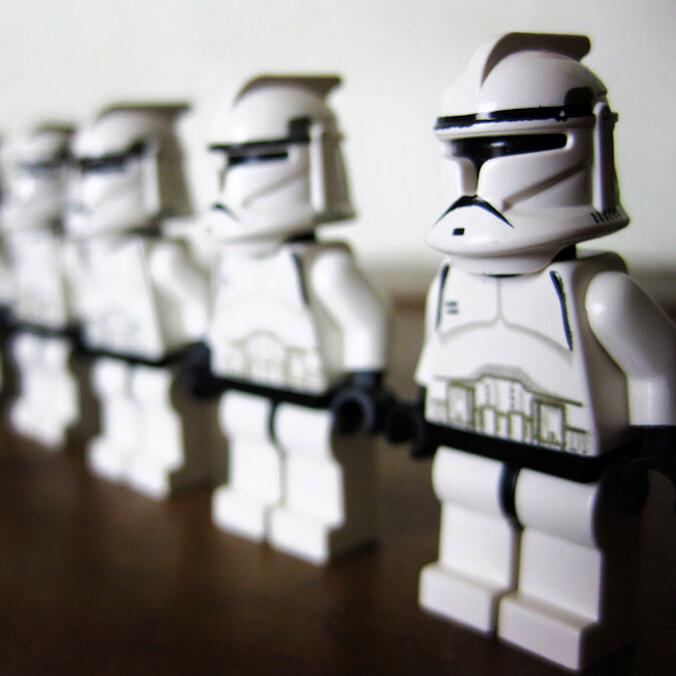 Kids' CBC Family Kite Festival invites families to come out and celebrate the colourful Kite Festival of Spring! Events feature a full day of activities and the opportunity to listen to South Asian stories, participate in creating kites and rangoli designs and play with spinning toy tops. There will a digital gaming zone and 'meet and greet' opportunities with Kids' CBC host Patty and show characters including Bookaboo, Super WHY! and Daniel Tiger. March 21 at the Mississauga Central Library from 10 :00am to 2:00 pm. March 22 at Bramalea City Centre from 11:00 am to 4:00 pm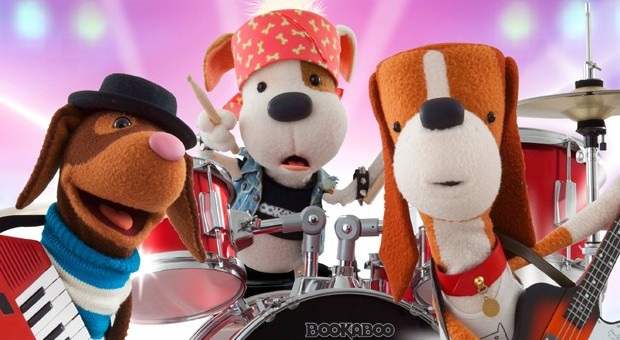 Culinary Camp at Le Dolci is perfect for all those mini-chefs out there! Get your apron on and get creative at this baking studio. It's hands-on goodness here as kids learn how to make marshmallows, scones, chocolate truffles, crepes and fruit filled pies! Le Dolci is located in the Trinity Bellwood area.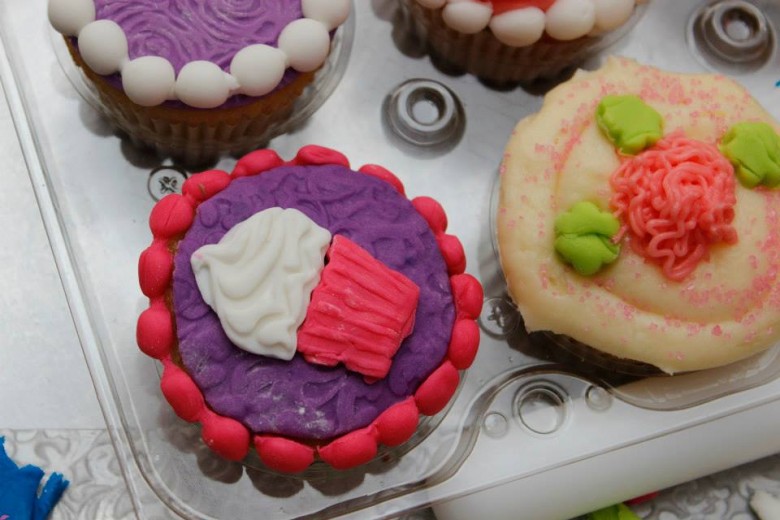 Wizard's World takes place at the Better Living Centre on Exhibition Grounds. Here is a full day's worth of fun with over 25  rides, a little tots area,  petting zoo, exotic animal shows, magic shows,  arts and crafts and more. Be sure to check out the Mario Party and play the new Mario Party 10 game (March 19-22 for Mario Party). Be one of the first to try the newest installment of the classic game and face your friends by playing as Bowser.  www.wizardworld.ca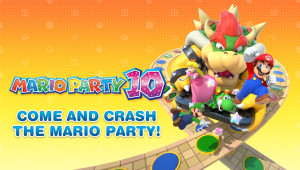 Maple Syrup Festival at Bronte Creek Provincial Park in Oakville offers tree tapping, making sugar candies, fresh maple taffy samples, visits with farm animals, a hay bale play area, kids games, pony rides and a chance to meet  Victorian Tour guides in period costumes.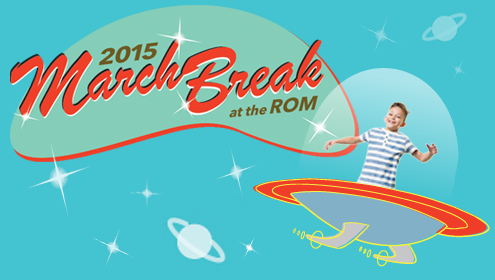 CONTEST!
Our friends at the Royal Ontario Museum have generously offered up Four Family Passes for March Break (good for up to 4 people, one time use)
To enter, simply complete the form below. Contest closes March 13th, 2015.
Please read the Rules and Regulations before entering.