Sometimes making a wish is a very good thing. Sometimes believing  something will help you when you need that help, is worth embracing. Sometimes making a wish and sending it off will bring about the change you await. You start, most importantly, with a group who mean so much to you. And a cocktail you hold close to your heart.
Then head to the beach (or the dock, as I have done several times). The key is wide open space. Don't let on about what the surprise is. Order a magnificent sunset.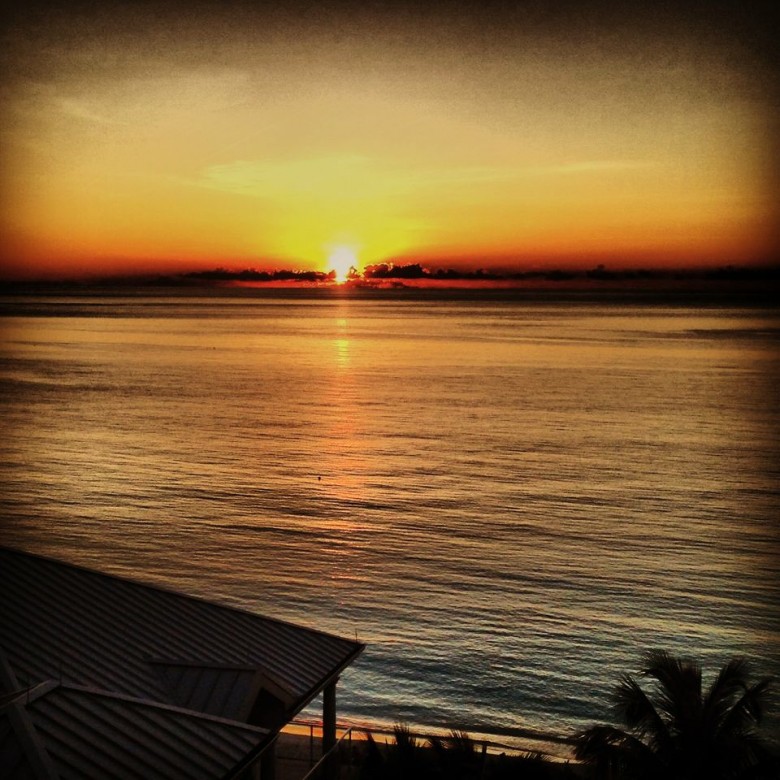 Introduce the wish idea to the group. Ask them to think quietly of their own wish.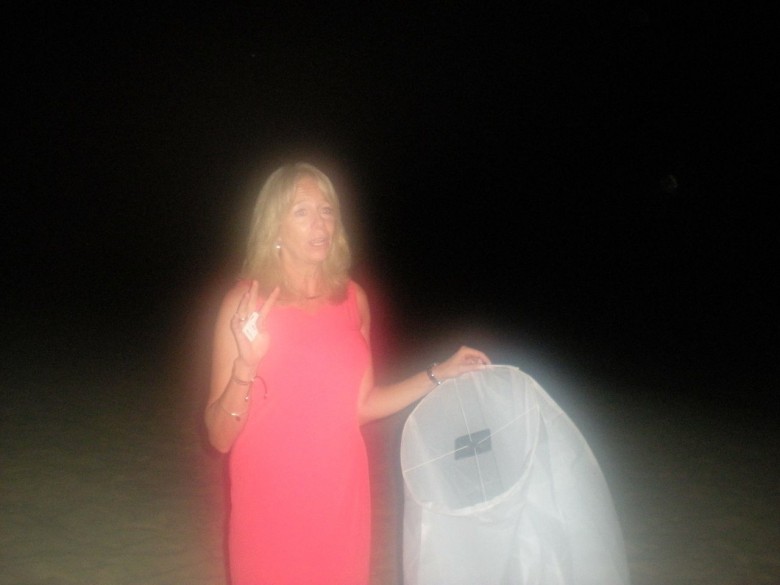 Light it carefully, avoiding hair and long dresses. Maybe only one cocktail before this.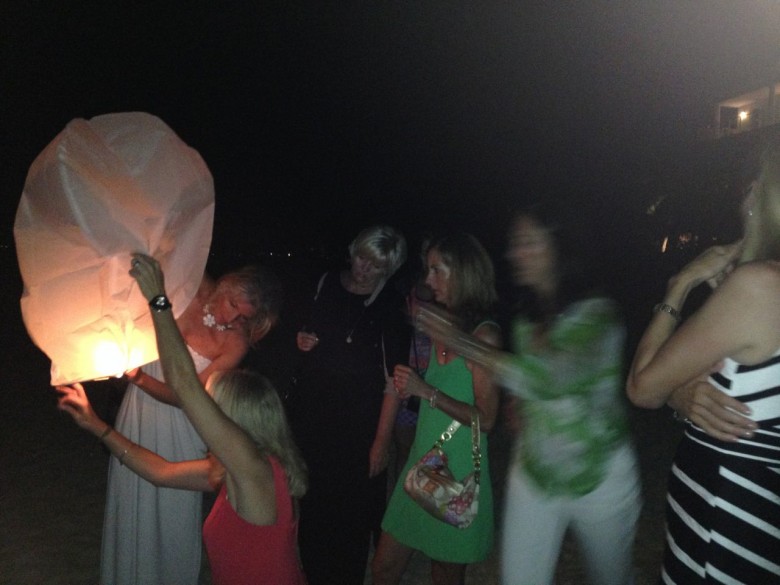 How many girls does it take to light a lantern?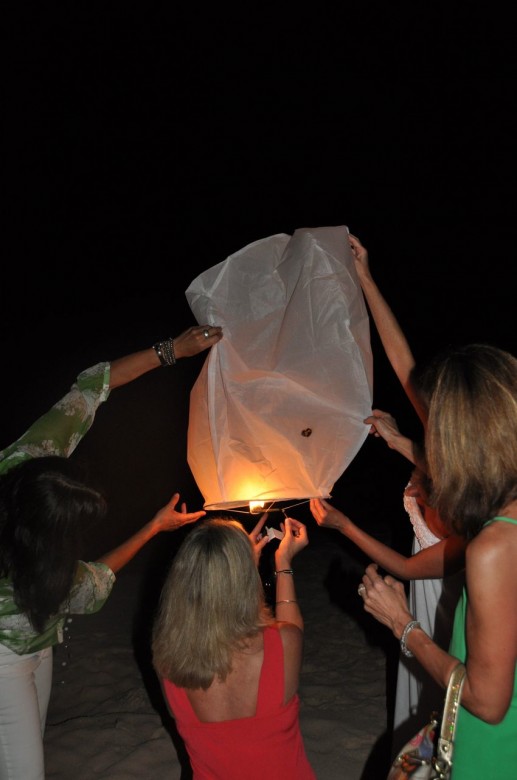 Send off your wishes.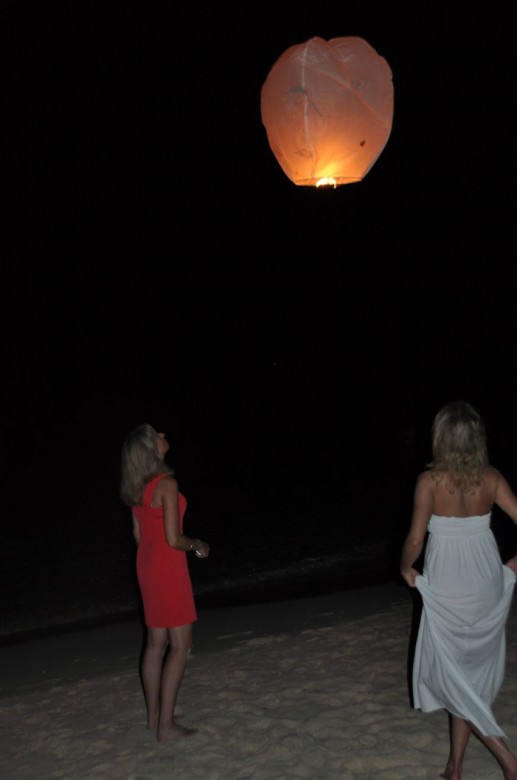 How many wishes are too many?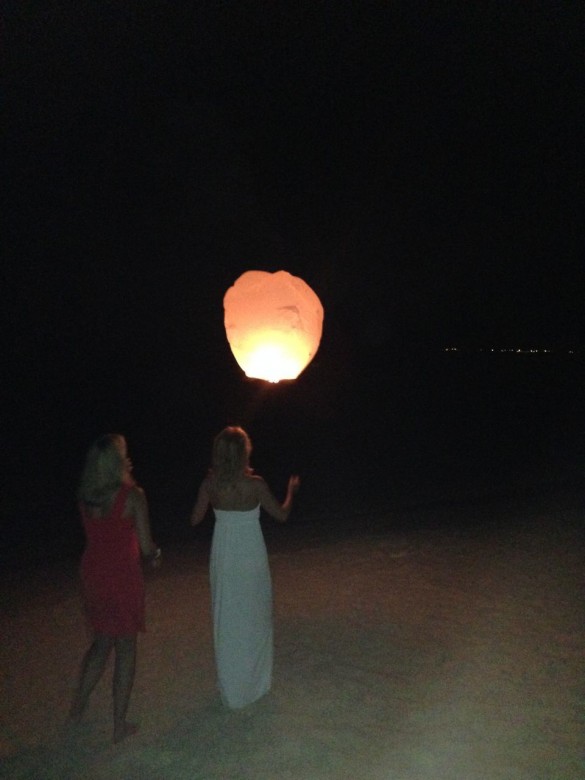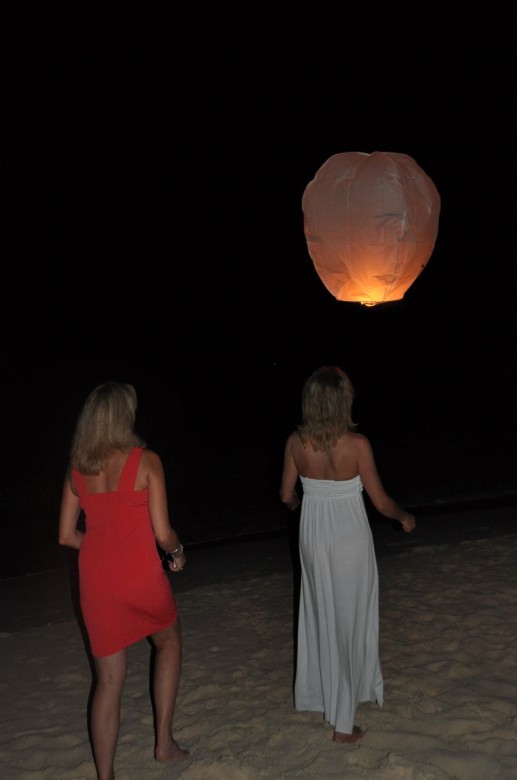 Watch it, in silence, as it carries your wish,  until it is out of sight or out of 'fuel'.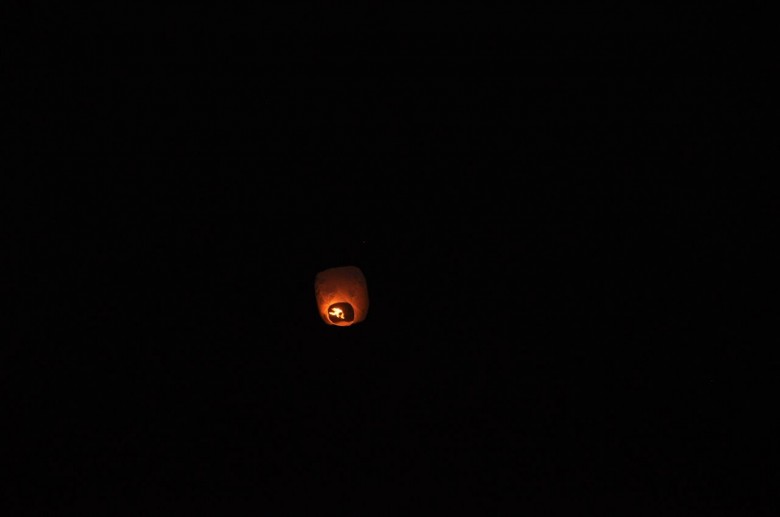 Sometimes things become possible if we want them badly enough ~ T.S. Elliot