While we normally think about cleaning up around the house during this time of year, ever considered doing a little cleaning of your social media? I sure have, especially in the past few days! I'm taking a good look at my profile and I know it's time to clean house.
It's a good habit to get into—things on social media sites change often and quickly. So it is important to check your social media settings and ensure that everything is what you want it to be. It's also a good time to make a checklist with your kids about what it means to be smart online. Here are a few tips to help spring clean your Facebook profile….
Change your password
Do you use the same password for many different sites? Think about the danger in that: if you get hacked on one site, all of your other sites that use passwords are then at risk. Creating a unique password is one of the best ways to keep your profile more secure. Experts always recommend using a combination of letters and numbers as well as upper and lower cases in your passwords.
Back it up
Did you know you could save everything you've shared on Facebook? Downloading a copy of your data is surprisingly easy—photos, messages, wall posts, etc can be organized in folders and saved… just in case!
Advanced security
Take your internet security to the next level to help keep your personal infomation private, especially when browsing in public spaces like schools and libraries or at friends' houses.
Stay in the know
Like I mentioned before, things are constantly changing on social media. Keep up to date by visiting the security page for each of your social networks to see what they are doing to help protect your account as well as advice on how to avoid threats like viruses, spam, and malware.
Peace of mind
Check your profiles and ensure your sharing at your comfort level. Facebook as well as other sites such as Instagram, allow you to customize your privacy settings to control who sees your information. You can even specify privacy for a single message, image or post.
The friends' lists
On Facebook, you can separate close friends and family members from acquaintances. You can also create a restricted list for people you've added but just don't want to share certain posts with… like your boss! You can also create custom lists like family, to only share your kids photos.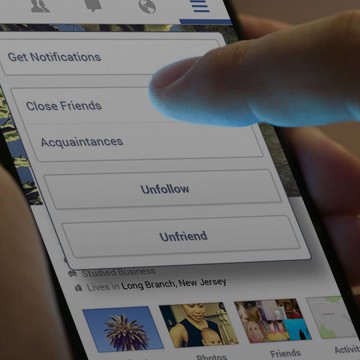 And great reminders for families with kids…
Keep what you post CLEAN
Remind kids that social media, in a nutshell, is a community. This means it's important to report any content you find abusive or offensive and to refrain from posting questionable content. The process to report is quick and confidential. Most social sites will investigates each case and removes content if it violates the site's Community Standards.
Talk it out
A great thing about Facebook is that, if you see something you don't like, but it doesn't violate Facebook's Community Standards, you still have some recourse. Facebook makes it easy to communicate with the person who posted it. In most cases, they will take it down if you ask.
Ask for help
In case of bullying or harassment, where you don't feel comfortable reaching out to the person directly, Facebook's social reporting tool lets you share that piece of content and a message about the situation to a parent, teacher, or trusted friend.