When I mentioned to friends that we were taking our younger son to San Francisco, they all had that same reaction! With deep sighing breathes everyone responded with, "Oh, I LOVE San Francisco!" We've visited several times and it must have been at least ten years ago since I had last visited (and that was without kids). This time, I planned out a 5-day itinerary perfect for the whole family. We managed to get to most of the attractions on our list and here's what we LOVED.
EXPLORATORIUM – Located at Pier 15 and just opened in 2013, this hands-on science based attraction definitely hit the top of our list; there's something for everyone. In fact, we went twice because there was so much to see and explore! Every exhibit demonstrates how we use all dimensions of science and many of our favourites were interactive and challenged the way we think. There's a clean toilet drinking fountain, see if you could do it. I certainly couldn't. The Tactile Dome within the Exploratorium offers a completely dark maze experience that challenges you to  use senses other than sight. I wasn't sure I could do this but my son really wanted to and kids can't go alone. I swallowed my fears and had him in front talking me through the maze while crawling, climbing and feeling our way out. I survived and it was an experience I will never forget. Great for all ages. Allocate 3 to 4 hours.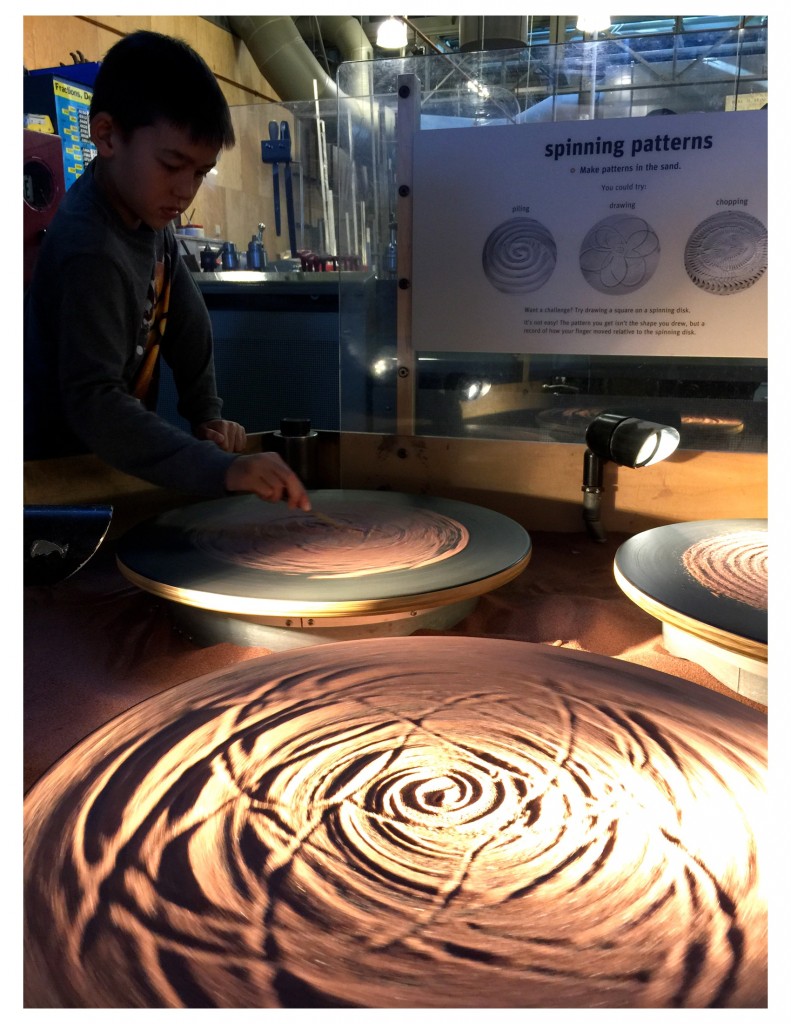 CALIFORNIA ACADEMY OF SCIENCES – Everything you would want in a discovery science centre and more. Take note of the penguin feeding times and participate in a Q&A with marine biologists. Meet one of the world's oldest albino crocodiles. Visit a rainforest from the ground up to the canopy and learn how creatures co-exist amongst tallest trees in the world. Earthquakes are a part of San Francisco's history points; learn about the devastating damage done in the past and also what prepares California now and in the future along the Fault Line (you can even experience what an earthquake feels like). Visit the Living Roof (it reminded me of the Teletubbies landscape) and learn how it provides energy and resources to this massive building. We also took in the behind-the-scenes tour that offered the opportunity to step into the vaults of age old specimens and meeting with researchers. We even saw how a biologist/taxidermist in action preparing a small bird for the Academy researchers (ew). On the tour we were invited to step inside the highly protected Gem & Mineral Vault that is not open to the public. Allocate 4 hours.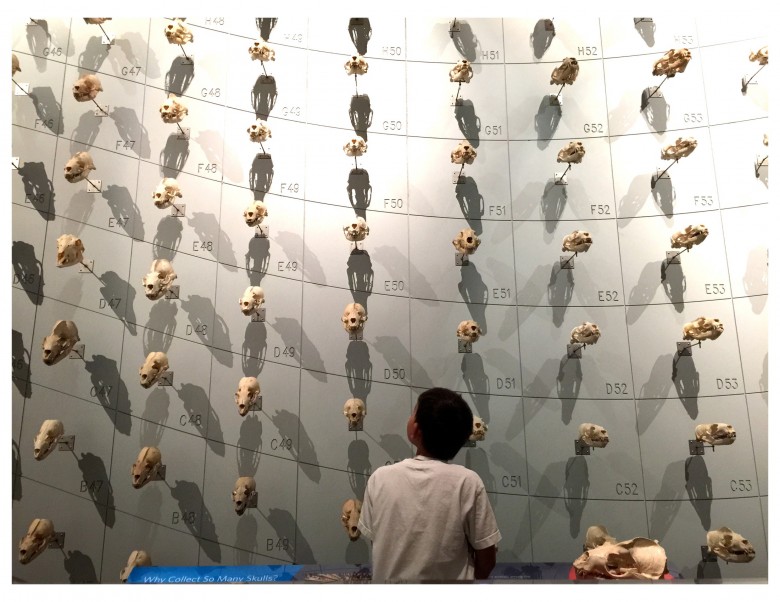 ALCATRAZ – Even though I had visited SF several times, this was my first visit to USA's most notorious penitentiary. This historical island is one of those places you can't miss. It's creepy to walk through the cell blocks but even more so when you visit the hospital ward and solitary confinement. Audio guides are available and everything is included in your admission. There are no additional fees here unless you shop for souvenirs, of course. But what brought me here on this visit was a) my kid wanted to see and b) currently one of the world's most compelling artists is holding an exhibition. Ai Weiwei's @Large exhibition features seven large installations in two separate buildings. Absolutely breath-taking and thought-provoking art to experience. Best to visit Alcatraz earlier in the day before the massive crowds and book your tickets online ahead of time. If you've got older kids check it out at night. We booked ours 3 weeks in advance. Allocate 3 hours for this visit.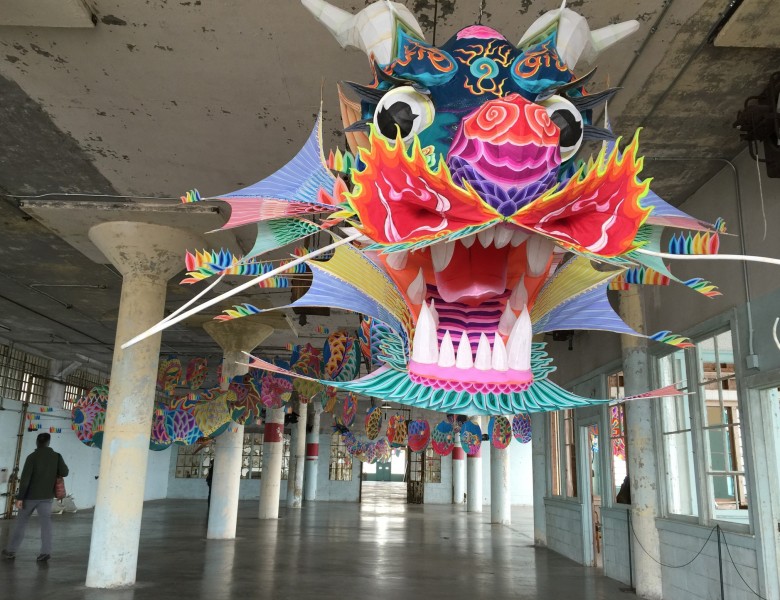 MUSEE MECANIQUE – This most unusual museum/private collection is located behind Fisherman's Wharf on Pier 45 and houses over 200 of the rarest and oldest arcade machines in the world. Some of the machines are quite nostalgic with fortune tellers and dancing monkeys. Amazingly, most of the machines still work! There's a great backgrounder on the founder and collector Edward Galland Zelinsky and how he came to acquire such a collection. And yes, for fifty cents you can have your palm read or watch a re-inactment of a western scene. Of course you'll also spot pinball and video machines. Budget 1 hour here. Admission is free. Bring quarters but there are also change machines.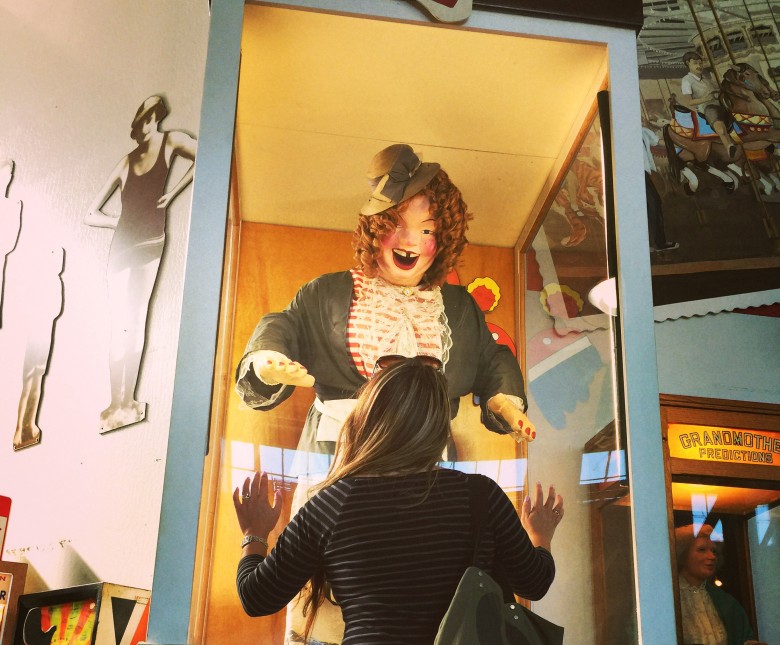 CHINATOWN – Considered the largest in North America, the area is rich in history of early Chinese settlers and is teeming with curio shops (it's probably the best places to grab a few souvenirs). Streets are lined with red lanterns streaming from above and for me, it's a throw back. Things still look the same as when i visited as a 12-year-old. There are countless restaurants from sit down full on traditional meals and dimsum spots to quick and fast BBQ shops and bubble tea joints. But I would suggest hitting one of the many bakeries and grabbing a few baos (kids love the sweet and savoury bbq buns aka char-sui baos) and strolling down the streets. You will most likely discover foods that are new to your family. Hey, I'm chinese and I still find things I've never seen before here. Watch for the many great murals and keep your ears perked for the old timer Chinese street musicians that are known for playing traditional music. Budget in 2 hours for this visit.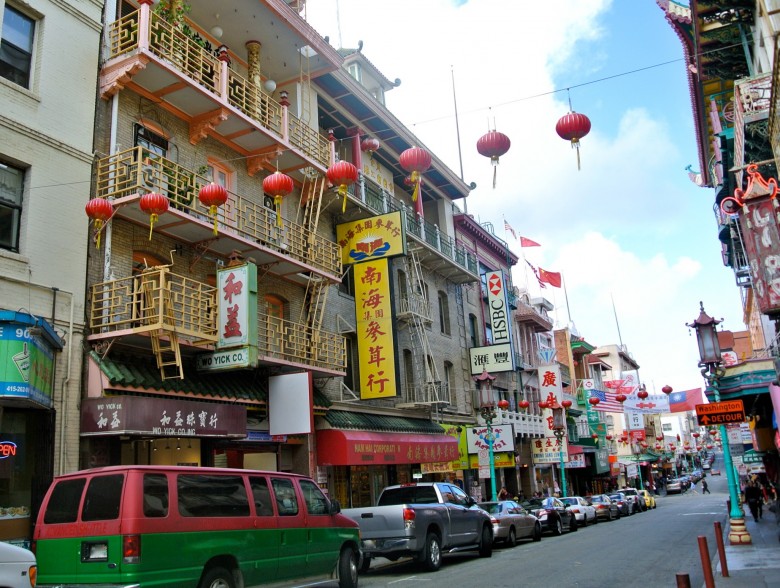 PIER 39 – This particular tourist zone is full of things to see and do. Visit the sea lions who love to just hang out on the docks along the left water side. When we visited there were at least 30 of them just chillin' out in all their splendour for admirers. The story as to why they chose this interesting spot has to do with the earthquake in October 1989. Shortly after the sea lions began getting comfortable here. Marina Staff didn't know what to do with them and eventually the Marine Mamma Center, an organization devoted to rescue and rehabilitation of marine mammals, recommended that the sea lions stay. It appears that since the sea lions found they could feed very well from the natural surroundings and were protected from predators it became an ideal spot to live. In November 2009, the number of sea lions swelled to an all-time record of 1,701.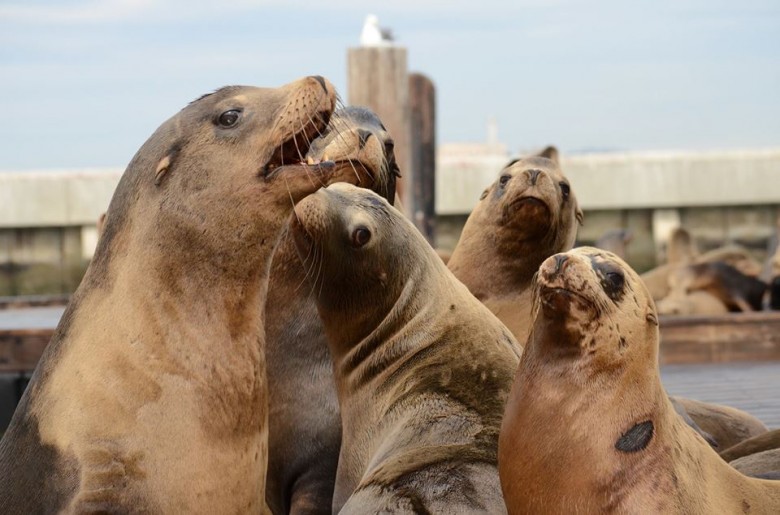 There's lots of information available on site to learn more about the protected sea lion colony. At centre court, there's also a beautiful carousel that anyone can take a ride on. Catch local buskers doing their schtick and have a great lunch at one of the many restaurants. Our favourite was the casual surf side style fare at the WipeOut Bar & Grill. The outdoor patio is the perfect place to cool your heels and rest before continuing touring around. The surf lifestyle inspired decor makes you forget about city life. Go for the chowder in a bowl and the fish tacos… Definitely the fish tacos!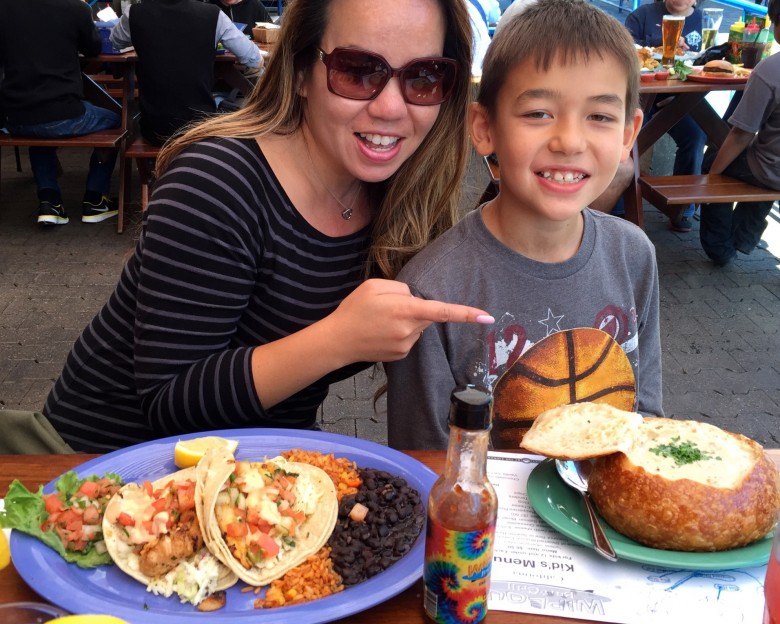 AQUARIUM OF THE BAY– Conveniently located on Pier 39 this aquarium is a nice break for kids. Nestled in the core of the tourist hustle and bustle, this aquarium houses many sea creatures that make the waters in and around California their natural habitat. You'll learn and see a great variety of creates and everyone loves the touch tank. Here's you'll get up close to starfish, stingrays, sea urchins and walk through glass tunnels among the sharks. You'll even see an octopus up close and meet a few playful sea otters. Admission also helps support local initiatives like education, cleaning the shore line and protecting wildlife. Budget in 1 to 2 hours for this visit.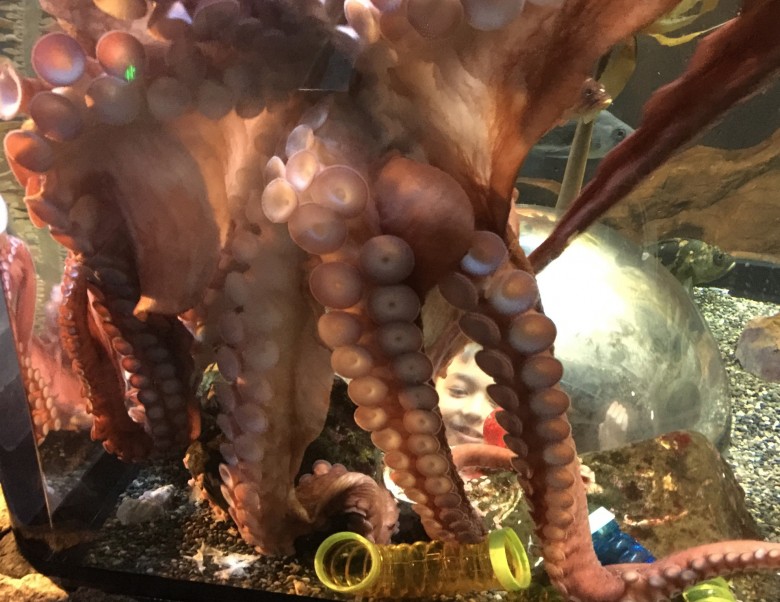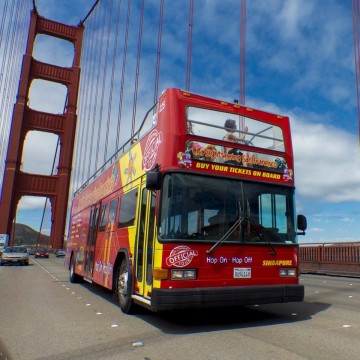 City Sight Seeing Tour – For every city we visit, we try and nab a few hours to get a great overview with a "hop on and off" tour bus. With kids, it's an efficient way to see the highlights. We like the option of being able to step off a tour bus to explore on our own while having the reassurance that another bus will be along shortly to pick us up. It's an affordable way to see landmarks and even be entertained as the commentators on the tours are locals who take great pride in their city. Call them ambassadors who often have the inside scoop and fun facts that you may not catch in a guidebook. Also, stops are near main entrances to popular attractions and neighborhoods. Tour routes are divided into manageable time frames and distance. You also have the option to stay on for the entire route or hop off at your convenience.
SPECIAL MENTIONS:
CityPASS offers great savings at some of the most popular attractions including a MUNI transit pass that gives you unlimited rides on the trolley cars – that itself was worth it as we stayed at the Fairmont Hotel on the top of Nob Hill. There would have been no way that we would have walked up and down THAT hill several times each day or shell out the $6 per ride per person each way! The pass also includes some of the above mentioned popular attractions including California Academy of Sciences, Aquarium of Bay or Monterey Bay Aquarium, Exploratorium or De Young Museum, Blue & Gold Fleet Bay Cruise, and the Muni & Cable Car 7-day passport making it a very affordable way to get the most out of your visit. We've used CityPASS in several cities including Boston, Chicago and New York. They are also available for Seattle, Houston, Philadelphia, Tampa Bay, Chicago Atlanta and Toronto.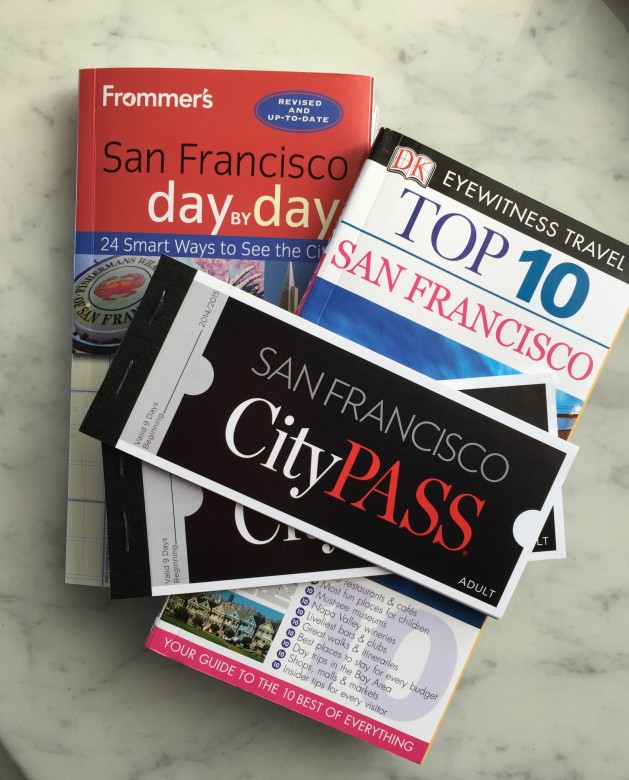 Embarcadero main terminal Pier 1 is a great spot to explore local and artisanal foods for lunch or afternoon snacks. Slanted Door restaurant has gained much popularity in recent years and if you can nab a spot it's worth it! You will also find quick grab and go snacks like  Empanadas, Blue Bottle coffee house, and Hog Oyster amongst the many offerings here.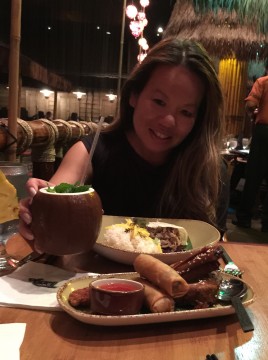 TONGA ROOM & Hurricane Bar– We had first heard of this Hawaiian themed restaurant on Anthony Bourdain's Layover series and although it sounded a little cheesy, the little one really wanted to go (he's a fan of Bourdain) so we had requested his table ahead of time. It was busier than I had expected with a bar that was hopping with the after work crowds. The atmosphere is of a Hawaiian luau and included a fun indoor thunderstorm show every so often (yes, it reminded me of the Rainforest cafe only it's mostly adults here). We were full planning on order the Pu Pu platter (because of the name and yes we laughed) but then realized it was bigger than our stomachs. We opted for individual meals. Children's menu offered smaller portions (and prices) from the regular menu. I had the Kalua Slow-Roasted Pork rice dish that was juicy and delicious. Tonga Room is known for their killer cocktail list (but that will be for another trip). Located in the Fairmont Hotel.
Ghiradelli Square – Known as the country's largest continuously operated chocolate manufacturer, Ghiradelli still offers up sweet goodness at their several shops and restaurants here. You can see how chocolate is made right before your eyes. Kids can ask the chocolate makers questions and then indulge in a real treat at the ice cream shop.  Then wander through the quaint shopping complex in the square. Although we visited, we actually took home bags of chocolates purchased at the Duty Free shops at the Airport so we weren't dragging pounds of it while we were sight-seeing.
There's definitely lots more to explore in San Francisco and we can't wait to venture back. Stay tuned as I'll give you a couple of day trips worth venturing to outside of the city as well as some added tips!!
What are you favourite things to see and do in San Francisco?