For a kid, the slow-crawling month leading up to Christmas is way better when you have an advent calendar. But even better than counting down the days with cheap chocolate and generic message is a DIY calendar that you can make and fill with whatever you want. Taking a spin through Buzzfeed's roundup of 33 DIY advent calendars, it's clear the options for DIY advent calendars are pretty numerous. This one, (inspired by #33, via Make It  Your Own), is pretty much mess-free, can be sourced entirely at the dollar store, and made in under an hour, with a kid. Make it tonight, have it ready for Dec. 1st tomorrow!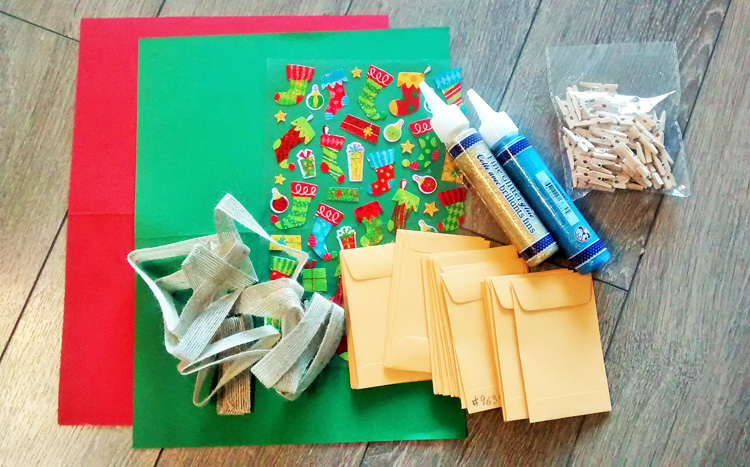 You'll need:
25 small paper envelopes
Mini clothespins
Jupe twine long enough to hold 25 envelopes
Glitter pens (or a number stencil and paint – to draw the numbers on)
Stickers for sealing the backs of envelopes
Seasonal paper or cardstock for messages inside
Chocolate loonies, Andes mint thins or other flat wrapped chocolates
How-to:
1. Lay out the 25 envelopes on the floor. Draw numbers 1 – 25 on the face of each with glitter pen or stencil numbers on. Let dry.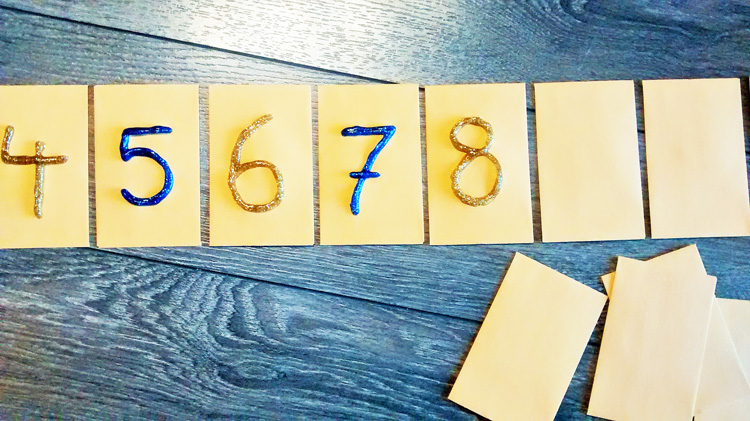 2. Hang envelopes onto the length of twine (stick it up on the wall so you can hang them easily) with the mini clothespins. Stick on any stickers or other decorations on each pocket, if you want.
3. Cut 25 squares small enough to fit into the envelopes to make a message for each pocket. (For message ideas, check out this ultimate list of family advent activities via adrielbooker.com) Stick messages inside each pocket along with a wrapped chocolate if using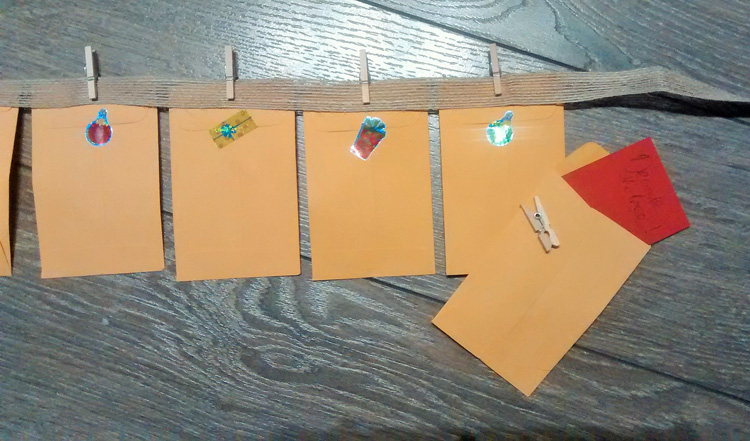 4. Hang the calendar on a wall where your kid can reach. Happy December!