Sleepover camp wasn't something I had personally experienced growing up in Toronto. My summer was filled with day camps. It wasn't until I had my own kids that I realized that this was a big deal. My older son has been away to overnight camp for several summers and loved the experience. However, my younger son isn't too keen on the idea. I won't push him as to be honest, I'm a little reluctant myself.
Recently we were invited to experience one of the many YMCA Summer Day Camps. There are 33 different locations in Toronto and the GTA for day camps; we had attended "Adventure Camp" and, to me, it seems like a transitional camp. What it offers is the experience of an "away" camp but without the sleeping over component. This, I thought, would be great for my 10-year-old.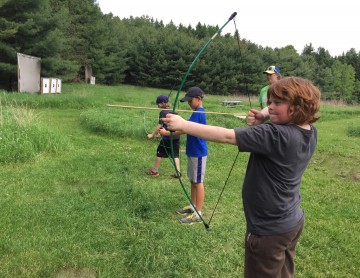 This particular YMCA Day Camp is located about 45 minutes outside of the city in a well maintained green space. Here kids can experience fun stuff like a sky-high obstacle course, rock climbing and archery. Nature is very much part of the attraction here so hikes and outdoor games fill the camp days. There are so many amazing reasons to give your child a summer camp experience like this one. I love that the kids' playground is nature, plain, simple and beautiful!
But what if you have a reluctant child? OR maybe it's you who needs to be comforted? Here are a few tips…
Test the waters
Try enrolling your child in a mini-camp session during the school year during March Break of Winter Break Camps. YMCA even offers family camping opportunities where you could all go together. Sleepovers on weekends at friends' houses are also a great way to ease if you're interested in away camps during the summer months. Take a tour of the camp grounds with your kid.
Sign up with a friend
When I had mentioned the day experience, my guy hesitated until I said "let's bring a friend". In unfamiliar territory, it's nice to have a side-kick to ease some jitters. Having said that, part of camp is about making new friends. Within the first half hour of our day experience, I was thrilled to see that my two little campers had made instant friends with another boy.
Know the staff
Everyone from bus drivers to camp directors and counselors will be with your child every day so don't be shy about asking them anything from training to safety that will help put your mind at ease. Find out about their training and how they handle different situations. They will want to know what would also help make your child more comfortable as well. At the YMCA Day Camp we had met several councilors who have been loving their jobs and doing this for several years.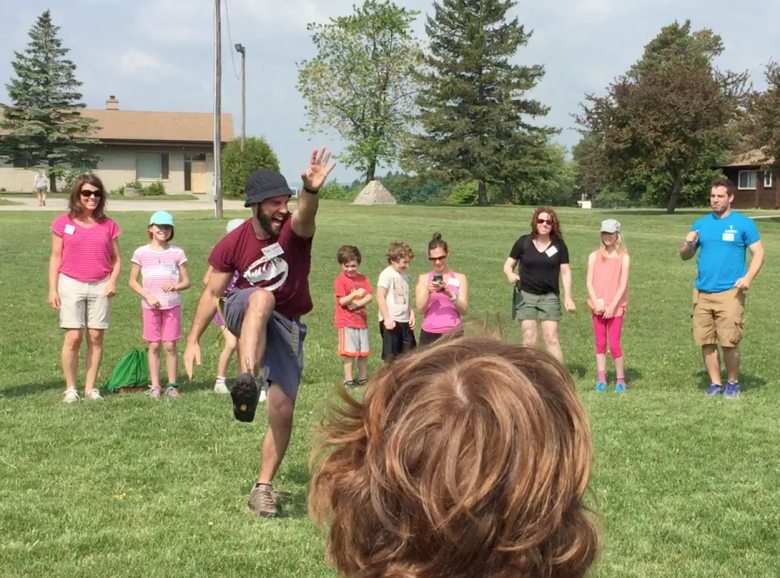 After our day experience, my son is now talking about trying this out for a week in the summer. He had so much to talk about after our day. He, and his friends, loved the idea of the "values" bead program where kids receive a bracelet at the beginning of the camp and are encouraged to earn more beads throughout their camp days. Value beads encourage positive values like leadership, cooperation, consideration, and respect.
You can find out more about what the camps have to offer here.
Do you have any tips on easing your little campers? What worked for you? I'd love to know!
Big thanks to the staff at the YMCA Day Camp for giving us a taste of summer!