One of my biggest life lessons is understanding that everyone in this world has a story to tell. To this day, my father continues to teach me this. From when I was a child he would tell me stories of people. Everyday people. He taught me that everyone has a voice and is worth listening to. Each year I gear up for the HotDocs Canadian International Documentary Festival (April 24 to May 4, 2014)  that features films from around the world. The documentary list is always spectacular and I've been in screening mode for the past couple of weeks.
Here is my short list of documentaries (so far) that  will be coming to the festival this year that I think are worth including in your list of "'must-sees". I'm also tweeting out some favourites (@theculturepearl) as I'm still screening in advance of the actual HotDocs Film Festival.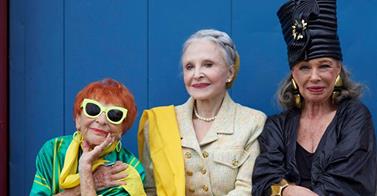 ADVANCED STYLE ~ directed by Lina Plioplyte. World Premiere. There are so many fashion bloggers out there but Ari Seth Cohen's blog, of the same name,  is an intersection of age and timeless beauty. In this documentary seven of New York's most stylish women are profiled and Ari shows us that style has no limits.
ACTRESS ~ directed by Robert Greene. International Premiere. The Wire's Brandy Burre returns to acting after starting a family, but can she balance the demands of being a mother, wife and performer?
MISSION BLUE ~ directed by  Robert Nixon, Fisher Stevens. Canadian Premiere. Follows the incredible career of Dr. Sylvia Earle, world renowned oceanographer and eco-activist, and her passionate commitment to saving the world's oceans. Dr. Sylvia Earle will be in attendance at the premiere screening on Friday, April 25 as part of the Scotiabank Big Ideas Series. A conversation with Dr. Earle will follow the screening.
I AM BIG BIRD: The Caroll Spinney Story ~ directed by Chad Walker, Dave LaMattina.  World Premiere. The story of Caroll Spinney reveals how a big heart and unstoppable talent created two of the world's most famous Sesame Street characters, Big Bird and Oscar the Grouch. Caroll Spinney will be in attendance at the premiere screening on Sunday, April 27th as part of the Scotiabank Big Ideas Series. Spinney will speak with the audience after the screening about his 40+ years of experience in educational programming.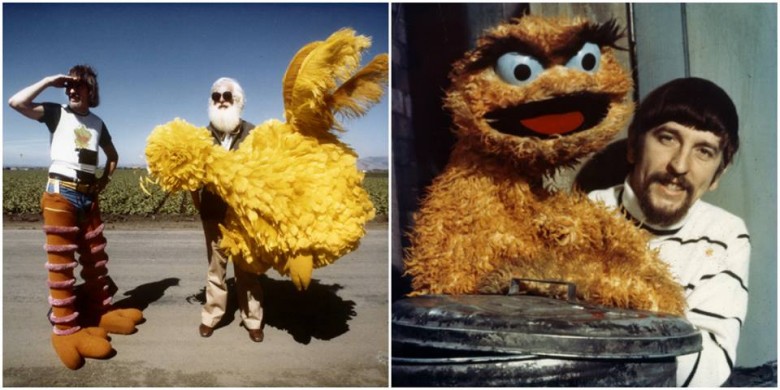 LOVE ME ~ directed by Jonathon Narducci. International Premiere. This documentary takes a look at the modern day "mail-order bride" industry in the Ukraine. Are they scams? And what about the stereotypes? The documentary gives equal exposure to the brides-to-be and the Western men who seek them.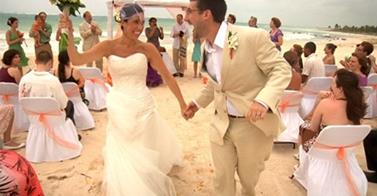 112 WEDDINGS ~ directed by Doug Block. International Premiere. After years of shooting wedding videos, filmmaker Doug Block tracks down several of the couples to find out if they lived happy ever after. What keeps a couple together?
FOUR LETTERS APART – CHILDREN IN THE AGE OF ADHD ~ direct by Erlend E. Mo. International Premiere. The people portrayed in this film struggle with the symptoms and stigma associated with their Attention Deficit Hyperactivity Disorder. But through their school's alternative treatment project, which replaces drugs with physiotherapy, they discover a hidden wealth of self-esteem and self-awareness.
TO BE TAKEI ~ directed by Jennifer Kroot, Bill Weber. International Premiere. The well-loved Star Trek actor, Geroge Takei explores his private and public personas from being Sulu to being a gay sex symbol and pop culture sensation. He prepares his dream project based on his childhood experience in an internment camp. George Takei joins after the premiere (Saturday, April 26)  to discuss his incredible career as part of the Scotiabank Big Ideas Series.
HOTLINE ~ directed by Tony Shaff. World Premiere. At a time when we're told the telephone is becoming obsolete, many hotlines are experiencing record high demand. This documentary listens in on various hotlines where strangers connect with their most intimate and private exchanges. It's where strangers connect to suicide helplines, psychic friends and sex hotlines, revealing portraits of those who call and those who answer. Director Tony Shaff and telephone psychic Ms. Cleo will be in attendance.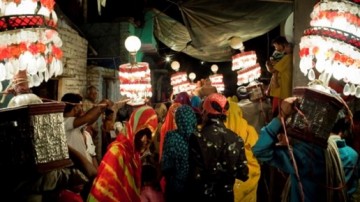 TOMORROW WE DISAPPEAR ~ directed by Adam Weber, Jimmy Goldblum. International Premiere. Described as India's "tinsel slum," the Kathputli artist colony in New Delhi is home to over 1,500 families of puppeteers, acrobats, painters and magicians. That's all about to change. When the government sells the land to private developers, traditional life will be razed for the city's first skyscraper and the artists use every trick in they have to fight against their own disappearing act.
HotDocs Canadian Documentary Film Festival runs from April 24 to May 4, 2014. Films will be screened at various theatres in Toronto. For tickets and schedule please visit www.hotdocs.ca