During our renovation project we are lucky to have a designer helping us and even more fortunate that she will be contributing regular posts to UrbanMoms. We asked Silvia how to make our temporary space in my sister's basement more our own for the months we will be living here. She gave us some great suggestions below!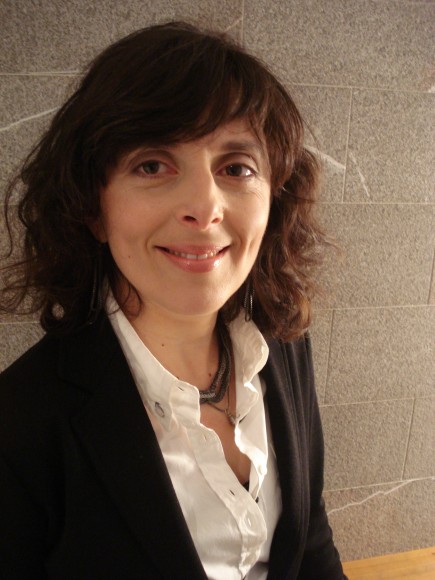 Silvia Mazzone is a Designer of architectural interiors who has worked on several award winning projects with some of the country's leading Interior Design firms. Before pursuing design, Silvia studied biology at the University of Toronto. Science continues to influence her interiors, as Silvia applies the organic way form influences function and how light and color influence mood and behavior into each of her designs. For the past 10 years, Silvia has been working independently, focusing primarily on residential interiors. At Edesignboutique.com, Silvia and her partner developed a menu of interior design services, which makes her custom design expertise available to everyone on line. 
Living through a renovation typically requires you to vacate your home for several  months. The packing and purging can be agonizing but also incredibly freeing and fulfilling. So, as you embark on your journey to your temporary home, consider the following tips to make your temporary space your own:
1. Take along your favourite blankets, pillows, or even your 'teddy.' In this case, 'familiarity breeds content', and contentment helps you get a good night's sleep- critical no matter where you are. If you are fussy about your mattress, I would urge you to take that along as well.
2. Try to duplicate your morning bathroom routine. Set up the bathroom similarly, so that you can run through the drill with your eyes closed. If there is a shortage of space, I recommend purchasing a portable storage drawer to compartmentalize each family member's products. Each member can design his or her own label during a family craft night!
3. This next one is very dear to my heart: I highly recommend a Keurig or Tassimo for all of the coffee fanatics. It is compact and simple to use, and you get the perfect cup of coffee every time. Alternatively, make sure to bring along an electric kettle, so you never have to skip your crucial morning tea.
4. Create a family fun area. If there isn't enough room for a dedicated space in your temporary home, use a festive table cloth in the dining area. Bring along a deck of cards or a favourite family game, and use this temporary set-up to foster intimate and playful connections with your family.
5. Create a family photo vignette either on a dresser or on a shelf, because you need to keep that visual connection with the people you love.
6. Don't forget your favourite cooking appliance. In my case, I wouldn't go anywhere without my Braun hand-held blender; I use it everyday.
7. Hang your Art on the walls, because nothing says temporary more than stark walls!
8. If your temporary space is already furnished, think about using one or two of your own prized or heirloom pieces of furniture. Even simply laying your family room rug on the floor can transform your temporary space  making it feel warm and cozy.
9. Paint one wall your favorite colour from your old home, or perhaps a colour you are thinking of for your new home. Of course, always OK this with the landlord, but if it is a small wall there should be no problem.
10. This last one is simple but very effective- Use the same laundry detergent to trick your olfactory senses into thinking you're still at home!