Around this time last year, everyone on our street found a beautiful pot of flowers on their front porch. Every single house.
The random act of kindness was delivered by one of our neighbours.
His generosity filled the street again today. This time I caught him in the act.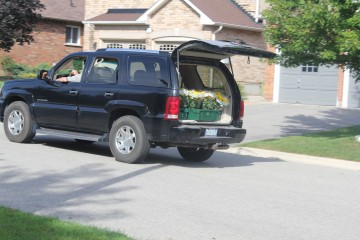 How lovely for folks to come home, weary after a long week, to a little bit of sunshine at their door.
Thank you neighbour.