The holidays are special for so many reasons; reconnecting with our spiritual side,  reflecting on the year we're wrapping up, and spending time with family and friends. Most of us will be fortunate enough to accept various invitations for social shenanigans, and if we want to continue to be invited, we need to be good guests.
Good guests consider their hosts and thank them appropriately for their hospitality. Herewith, some ideas for gifting the host (or hostess) with the mostest.
"Thanks for inviting the whole gang"
Haven't booked a babysitter yet for New Year's Eve? Good luck with that. Fortunately, many of us have friends in the same boat who accommodate not only our social needs, but our familial needs, too. If your entire family is invited over, why not bring the hosts the hottest new board game in town?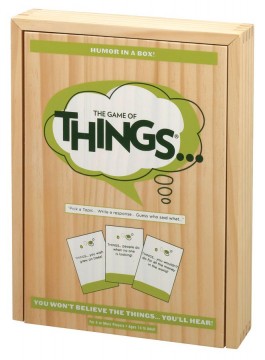 The recent winner of the 2013 Game Inventor of the Year award at the Chicago Toy & Game Fair (ChiTAG) and recipient of the Canadian Toy Testing Council's highest award in 2006, The Game of THINGS is the perfect game for family and friends! We tested it out recently after dinner with three generations playing, and the game was a great way to get everyone talking. It's $39.99 and available at stores across Canada, including WalMart and Toys R Us.
"Thank you for hosting Christmas dinner"
Fortunate enough to be the guest at the annual Christmas dinner? Does a family member go above and beyond, coordinating, planning and hosting the holidays? Why not join together to show your appreciation and give those hosts a little something that will spoil them long after you've left?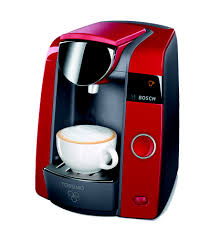 The Tassimo T-47 by Bosch is the only home brewer that uses barcode technology, brewing the perfect cup of coffee, cappuccino or latte every time. Throw in a package of Tassimo's recently launched new holiday beverage T DISCs – Pumpkin Spice Latte and Peppermint Mocha. Your host will be able to set this beautiful machine out to play barista, letting her put her feet up to enjoy the company. Every time she makes herself the perfect cup on coffee, she'll think of you! The Tassimo T-47 is available across Canada for under $80. T-Discs are available in most grocery stores.
"Thanks for not kicking us out"
You know that like fish, guests start to smell after three days. But you can't pull yourself away from the ski hills beside your hosts' chalet, the big screen tv in their basement, the full fridge in their kitchen or the hot tub on their deck. If you're fortunate enough to be invited to stay with friends for a few days, enjoy this getaway, but offer your hosts the opportunity to get away themselves.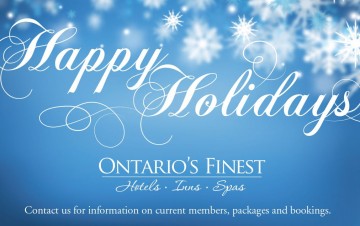 A gift card (in any denomination) for Ontario's Finest Hotels, Inns and Spas will give your hosts the chance to be spoiled a little themselves…and may secure you an invitation back for next year!