Our family loves celebration days and Father's Day is one that we've already had a head start on. My little one spotted something he thought his dad would love (I won't reveal it now since we've got a few days to go). Dad is always happy with a day chilling out and maybe hitting the golf range with the kids to offer his "expertise."
While he may be happy to shop himself, this time of year is a great time to give dad a few updates in the wardrobe department. Here are a few ideas that maybe would help you out if you're stumped.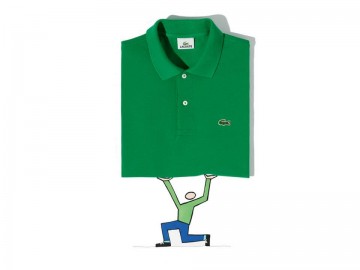 LACOSTE is known for it's sporty polos and that iconic alligator is recognizable anywhere. I know my husband loves his polo shirts but I know that they aren't all the same. You can find varying price points on polo shirts and Lacoste has several fits and fabrics in different price ranged. Dads who prefer a more relaxed fit will like the classic pique polo while a city dad may prefer the slim fit polo. If dad likes a good snuggle? Then look to the cotton linen double pocket pique polo the vintage wash polo that is extra comfy and soft!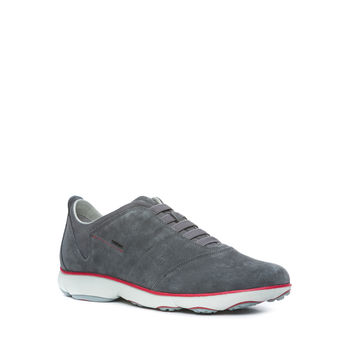 GEOX has recently introduced the latest technology in their breathable shoes with the 'Nebula' line of net breathing system shoes. The company tells us it's like a cloud—air can go in all different directions to help regulate body temperature even better. The new line has extra-large perforations in the sole that enhances breathability almost like an inner breathing system. Great for dad who loves to walk a lot and the traveller.
LODING is a company based out of Paris that specializes in high-end clothing and shoes for men  but at competitive prices. Their customer approach is brilliant keeping files on clientele's sizing and likes. Their sizing and price points are simple with each category and one price. So if you're in buying a shirt… know that all the shirts are the same price. What I love about Loding is they keep a record of your purchases on file so it's easier for gift purchases. They also have a local expert shoemaker who can also customize shoe colours—handy for weddings! They also have the most clever cufflinks like these little smartphones!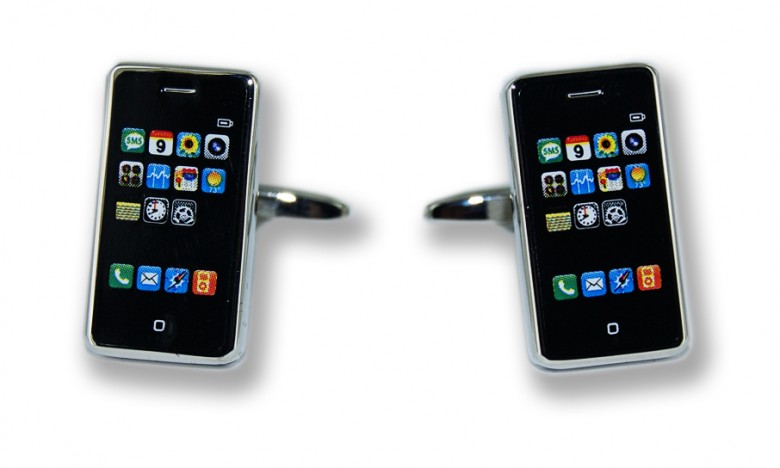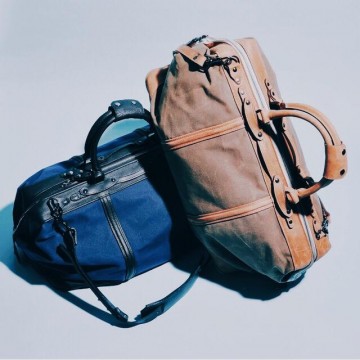 KRANE DESIGN has a certain rugged outdoor look but upon closer inspection you can see the impeccable design and craftsmanship by this Canadian label. Time to replace dad's old beat-up gym bag for something a more grown up and sophisticated. The 'Haley' will give him enough space for a weekend getaway too.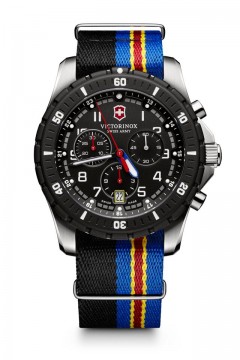 VICTORINOX SWISS ARMY has some pretty great outdoor gear and accessories for dad and we've zoned in on this Maverick Sport Chronograph for dad this season. This Swiss made timepiece is scratch resistant and water resistant to 100 m. It has luminescent hands and black bezel for that sharp dressed man. It's bold and sporty and we think it's pretty sexy too.
KING'S CROWN is a great idea for that extremely hard to buy for dad who cares about quality and grooming. Dad likes a good shave and this line takes care of all the needs for men's high quality skin care and  shaving needs. King's Crown created by the Weyersberg family has been producing the finest blades in the world for over 500 years but as times changed, they not only continued to offer great products but also have kept up with men's grooming needs. Each razor and shave brush is hand crafted with a variety of natural materials.