There's nothing like getting into the holiday spirit by dressing the part. Play around with your child's style to pull off some of the best winter looks this season. From cool Christmas sweaters to fancier holiday duds, here's our oh-so-cool style guide for your kids.
Getting Into The Holiday Spirit
For your younger ones, nothing screams "I'm excited for the holidays" like a winter graphic jumper. They can feature some of your child's favourite winter animals or come in fun Christmas designs. For boys, pair their jumper with some casual straight jeans while girls can wear it with an adorable plaid skirt. For girls who really like to play dress-up, take this look up a couple notches and have her wear a headband with reindeer horns. It's the perfect get-up for the annual Christmas parade or any other holiday related fun.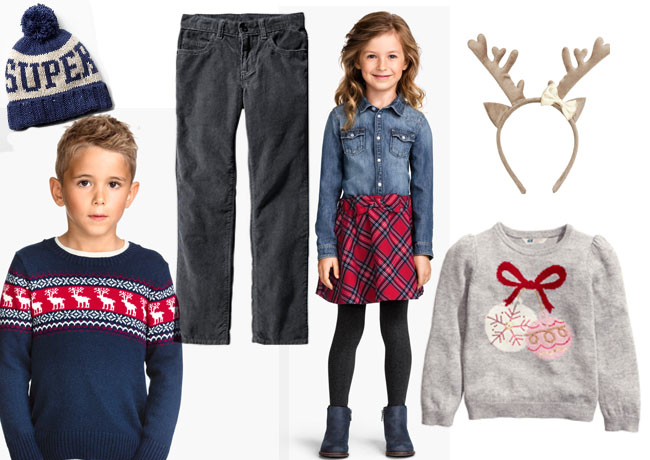 For Boys: Statement Beanie, Gap $19.95 | Jacquard-Knit Jumper, H&M | Boys Skinny Cords In Volcanic Ash, Old Navy $18.00
 For Girls: Plaid Skirt, H&M $17.95 | Fine-Knit Jumper In Jingle Bells, H&M $19.95 | Alice Band With Reindeer Horns, H&M $6.95
For teens, let them embrace the holiday season with their accessories. For girls, anything that includes some cozy faux fur is a must. Or bring out their inner ice princess with gorgeous statement jewellery, like rhinestone earrings than emulate stunning snowflakes. As for guys, change things up on the daily with cool winter hats that play with fabrics, patterns and styles. Let's face it, looking warm never looked this good.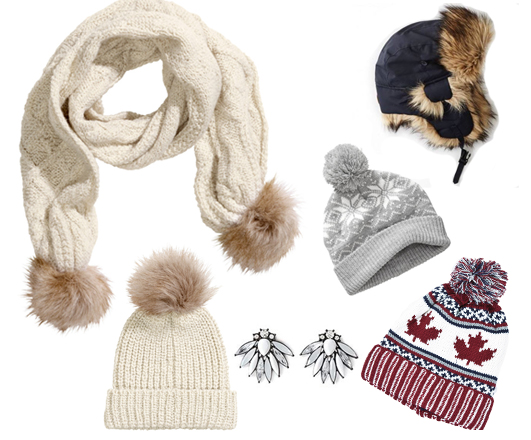 Teens: Faux Stone & Gemstone Earrings, Forever 21 $5.90 | Chunk-Knit Hat, H&M $14.95 | Cable-Knit Scarf, H&M $34.95
Fjallraven Nordic Heater Hat, American Eagle $79.30 | Men's Fair-Isle Knit Beanies, Old Navy $15.00 | Guys Canada Fair Isle Pom Pom Toque, Bluenotes $8.00
The Not-So-Ugly Christmas Sweater
Cheers for Christmas sweaters your children will actually want to wear. For younger boys, stick to sweater designs that have a cool, urban flair. For girls, choose sweaters with lovable animal designs and sequin detailing for some sparkle. As for your teens, soft knit sweaters or cardigans are our top picks. Make sure they include some sort of snowflake or Fair Isle pattern so they have an authentic winter feel.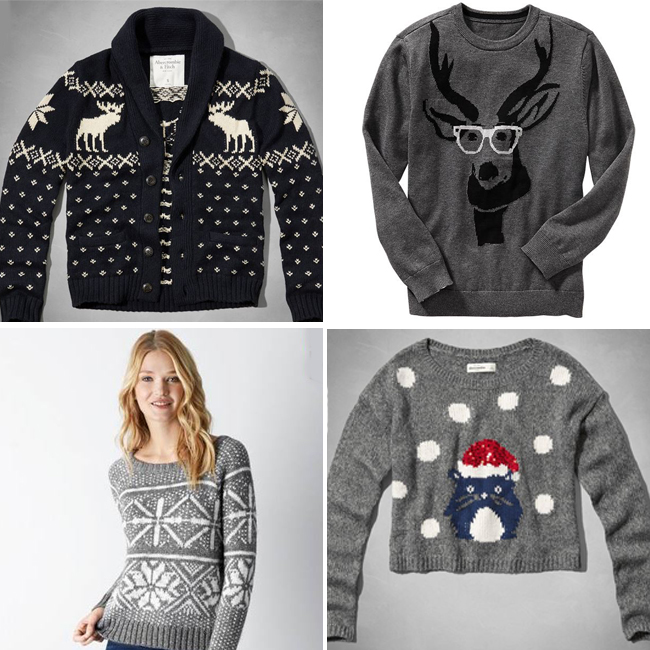 For Boys: Boys Graphic Sweater, Old Navy $20.00 | For Girls: Cozy Cable Sweater, Abercrombie Kids $44.95
For Teens: Shimmery Fair Isle Sweater, American Eagle $67.91 | Round Mountain Cardigan, Abercrombie and Fitch $110
The Fancy Holiday Fam Jam
Impress their grandmas and aunties alike with these snazzy holiday outfits. For boys young and old, it's all about the layering. Put on a dress shirt as your base and then layer it with a sleeveless jumper or v-neck sweater. For the girls, gorgeous dresses made with rich, detailed fabrics are great. For trends that never go out of style, go for bold metallic dresses or dresses made with lace—perfect for girls of any age. Now with your children all dressed up, they're ready to have a ball.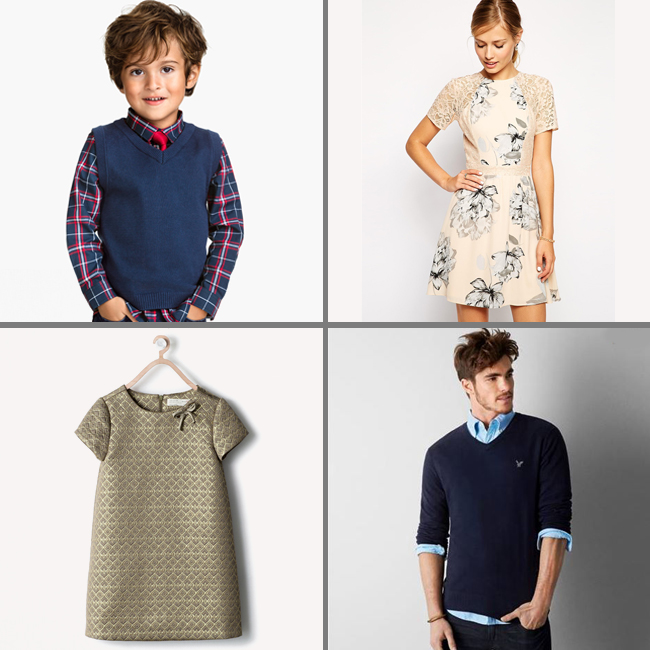 For Boys: Shirt and Sleeveless Jumper, H&M $29.95 | For Girls: Jacquard Dress, Zara $45.90
Teens: Floral Skater Dress with Lace Insets, ASOS $89.19 | Icon V-Neck Sweater, American Eagle $31.64