We all have that person that's hard to buy for on our list, you know, the person who has everything. Maybe that person would actually prefer a thoughtful gesture made on their behalf, instead? This holiday season there are countless ways to give and giveback all in one. Here are some of our favourite ideas worth looking into…
GIFTS OF IMPACT from ME to WE: This gift shop (retail post and online) is full of beautiful artisan items sourced from around the world in support of Free the Children. Your purchase will go to support initiatives like education, clean water and training to help underdeveloped countries to become sustainable communities. Discovering unique and traditional artistry has made ME to WE items fashionable while giving back. For the holidays, the organization has beautifully packaged gifts ready to give. Gifts of Impact gifts sets allow recipients to see where the money goes. Each ME to WE Artisans accessory has a unique code. Enter it online at trackyourimpact.com and read about the life-changing impact this gift has and will make. The Savannah Star Gift Set ($28) includes a Transformati0n Bangle in Star and Soko Bracelet in black. Hand-made in Kenya from recycled brass and glass beads. Every set provides one month of clean water to a person overseas.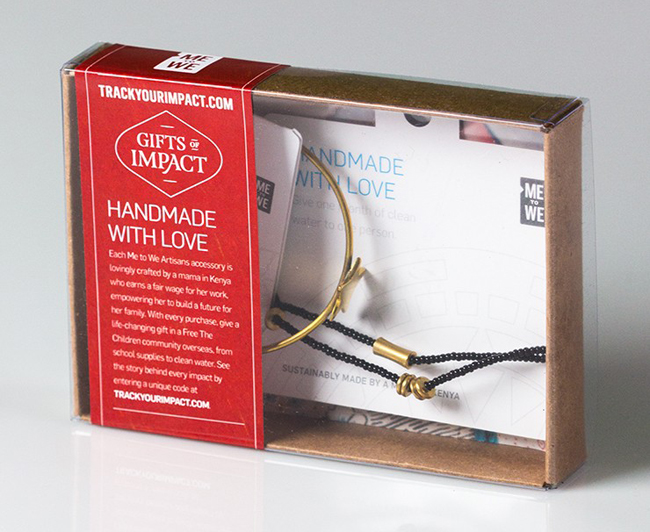 The Me to We Mittens ($16.98) have also caught my eye. With the purchase of the white and grey striped acrylic and fleece-lined mittens, you will help give essential medical treatment to a child in a community overseas. The mittens are available at Staples stores.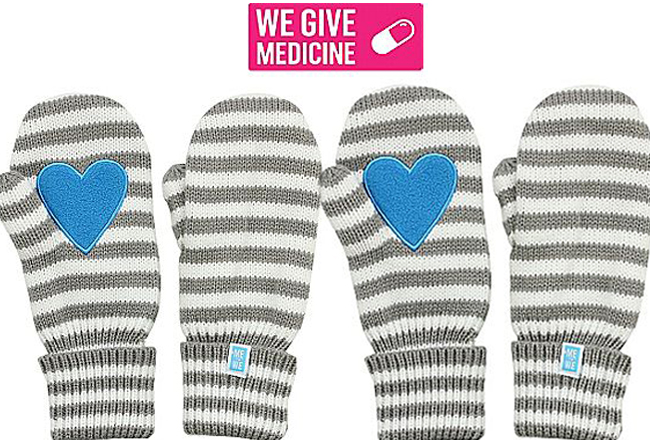 (PRODUCT) RED: If you know someone who's lucky enough to score a new Apple iPhone 6 or iPhone 6 Plus, surprise them with an official (PRODUCT) RED case for their new phone. These cases are made from premium leather and fit snuggly on the new slimmer iPhones. When you purchase any (PRODUCT) RED item, Apple gives a portion of the purchase price to the Global Fund to fight AIDS in Africa. The Global fund works with companies like Apple who help fund AIDS programs in Africa. Since its introduction, (PRODUCT) RED has donated more than $250 million for the organization. More than $70 million was Apple alone.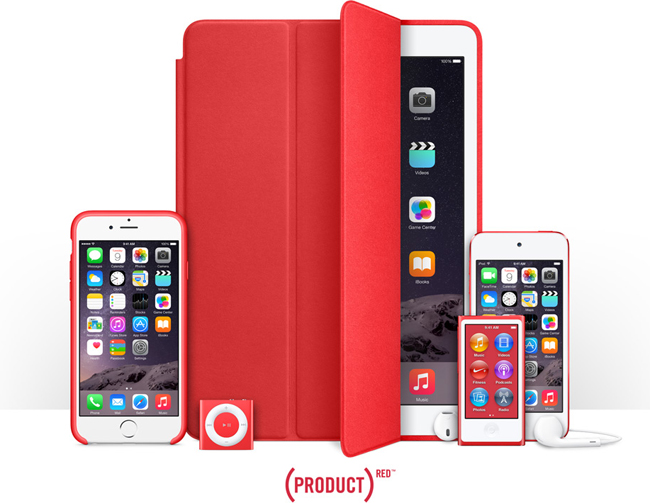 TOMS Animal Initiative: We are already familiar with TOMS shoes and their initiative to give a pair of new shoes to a child in need with every pair purchased in their highly successful One for One campaign. In addition to the collection, TOMS has recently launched a new limited-edition collection of vegan classic shoes (including kid's styles) in support of The Clinton Foundation and the Wildlife Conservation Society. This is the second annual Animal Initiative collection where TOMS partners with non-profit animal conservation organizations to raise awareness and funding for global animal protection. Adult sizes $70. Youth Sizes $48. Tiny sizes $38.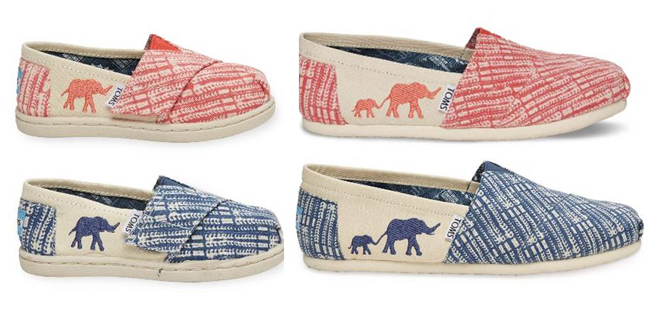 GIFTAGRAM Toy Drive: There are so many charities to help over the holiday season and many of us are interested in contributing to Toy Drives. Giftagram, the gifting app, offers a unique way to give a kid a Christmas. Download the app, pick a toy from the Toy Drive category and it will be delivered to the CP24 CHUM Christmas Wish campaign this holiday season who will make sure the toy gets to a child in need within the city.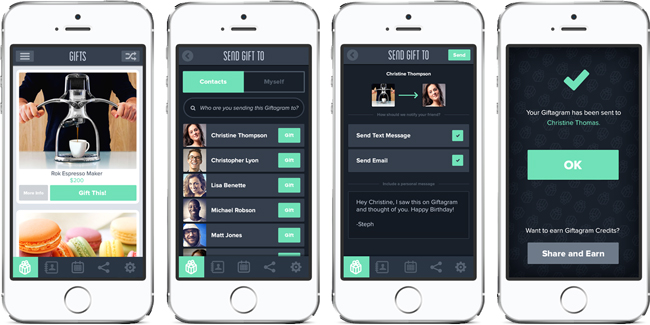 PAWS & GIVE with the Ontario SPCA: Features three limited edition collectible plush toys—Rocky, Maddison and Tyson. Inspired by real rescue stories, the dogs found their homes and families through the help of the Ontario SPCA. For every plush toy gifted, another animal in need will have the opportunity to find a loving home. Each plush includes a personalized adoption certificate and personalized card. New plush toys are added to the collectible collection each year.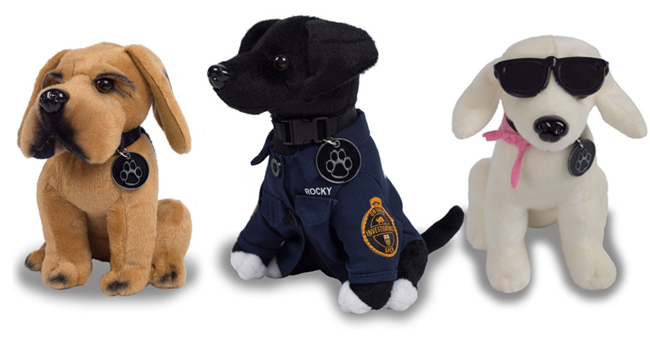 CNIB Holiday Cards: For more than 5.5 million Canadians living with an eye disease, vision loss is a reality. CNIB provides community-based support, knowledge and a national voice to ensure Canadians who are blind or partially sighted have the confidence, skills and opportunities to continue with everyday life. During the holiday season, the charity releases a variety of greeting cards with embossed braille. Each pack of cards contains 10 identical cards/$14.95 per pack. All proceeds from the sale of the cards go to CNIB programs