Are you thinking of getting a "family" gift to put under the tree this year? Or maybe you were hoping to find a family gift to give your neighbours or relatives.
It may seem like a strange thing to do—buy a single gift for a whole family. But think about it, if you forgo the normal one gift per person standard and just buy one gift, it could be bigger and better. Or maybe it is just something you know the entire family will love so why not?
Here are our top picks for perfect family presents sure to put a smile on mom, dad and kids' faces!
A Family Tablet
No matter the ages of your kids, it is pretty likely that they are adept at working most of the electronics found in your home. And maybe they've been asking about getting their very own phone or tablet. If you are thinking of buying a tablet for your kids, the HP Stream 7 ($119.00, Microsoft Store) is a great option for the whole family! This tablet has plenty of speed and power to handle everything your family can throw at it, and it is sleek, slim and lightweight, making it a breeze to take everywhere you're headed.
Great for gaming, the HP Stream also features Xbox Smart Glass. It becomes a second screen that can intelligently interact with your Xbox to make it that much better!
It also comes with 60 minutes of Skype per month meaning you, and your kids, can use the tablet to chat online, hassle free!
We also love the reasonable price point as well; it takes a bit of pressure off the kids compared to handing them a $500 tablet that they very well may destroy!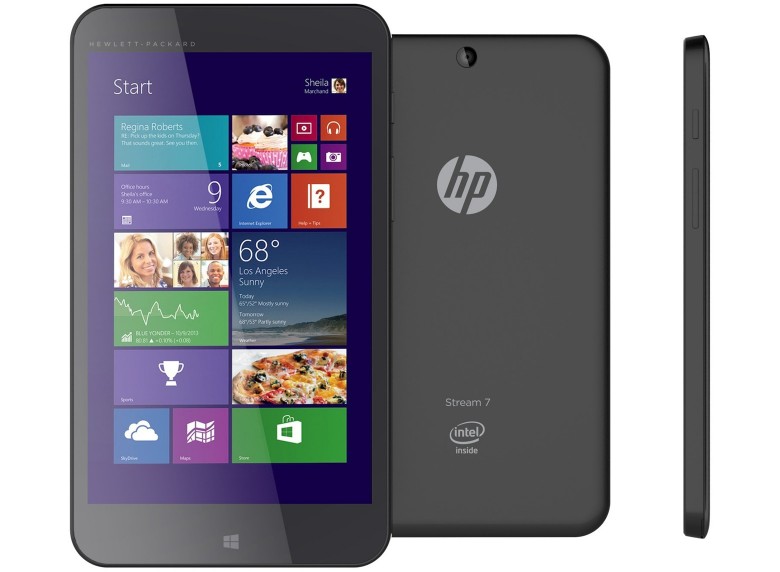 A Family Friendly Board Game
What's better than a reason to spend some quality time together as a family? Enter the board game: the perfect way to bond with your family while having a blast. Which board game you get really depends on the ages of the kids in the family. If your kids are younger, try something super simple like Candy Land ($9.99, Toys'R'Us) or the classic Snakes and Ladders ($9.93, Walmart).
For families with older kids, we love games that are a bit more complex but still a ton of fun. Settlers of Catan ($49.95, Indigo) is a great choice and Bananagrams ($22.99, Well.ca) is the perfect way to play and learn at the same time!
A Streaming Service
A video streaming service is a great gift that the whole family can enjoy together and on their own. Netflix ($7.99/month) is a great option with lots of programming for kids, teens and parents as well.
Another great streaming service, which is Canadian to boot, is Shomi ($8.99/month). Shomi has an amazing kids' selection and even has a special area that is just for kids and can be tailored specially for your kids. They also created "Collections"—basically playlists of themed movies and television shows that help you find exactly what it is that you're in the mood for!

A Family Adventure
Maybe it's a day of skiing and snowboarding; maybe it's a trip to the local museum; maybe it's a cooking class for the whole family to enjoy together. The idea is to pick something that your family (or the family you're shopping for) would love to do and, even better, something that they may never have thought to do.
We recently took a trip to iFly Toronto and tried indoor skydiving for the first time. Now that was an adventure. Best of all, kids as young as 4 and adults up to almost any age (they recently has a 93-year-old woman participate) can join in the fun!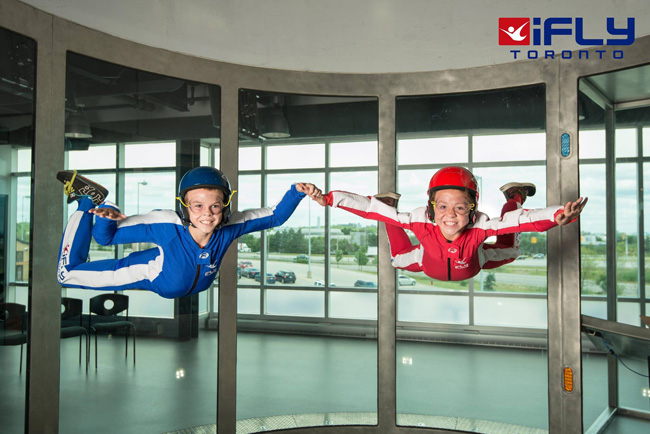 Image via iFly Toronto