We're into December now and I'm sure you've made your list of who you need to get gifts for. You've got close friends and relatives. Check. You've got teachers and maybe neighbours. Check. Then there's who I call the "fringe" people. They are the people who you'd like to give gifts to because they are part of your life and maybe just want to do something for. But where do you start and what's appropriate? And more importantly, where do you draw the line?
Internationally recognized etiquette expert, Jacqueline Whitmore, offers some handy tips (no pun intended) for the gifting season.
Firstly, start off with a list of those who you see on a regular basis throughout the year. Think about your hair stylist, babysitter, and dogwalker..those types and then figure out your budget. Be realistic to what you can do and stick to it. "If you live in a major metropolitan area, the expected tipping range is slightly higher," says Whitmore. "Increase the tip for those whom you have a friendship and those who go above and beyond the call of duty."
Gift what you can! "Tips are appreciated, but not mandatory. If you're budget is limited, opt for a small gift and a thank you note. If you're unsure of who can receive tips, call the company and ask if there are any guidelines and customs."
How do you deliver your gift? "Hand-deliver your tip when possible and accompany with a hand-written card on or before December 25 or whenever you are with the person during the holiday season."
So what's the suggested rate?
Manicurist: $25 to $50, or a gift
Hair Stylist: $50 to $100, or a gift
Barber: up to the cost of one haircut, or a gift
Personal Trainer: up to the cost of one session, or a gift
Housekeeper: up to the cost of one visit
Au pair or Live-in nanny: one or two week's pay and a gift from your children
Teacher: a gift card or gift certificat for up to $25, or pitch in with other parents to get a larger denomination gift certificate
Day care provider: $20 to $70 each, plus a small gift from your child
Babysitter: an evening's pay, plus a gift from your child
Massage Therapist: up to the cost of one session, or a gift
Doorman: $15 to $100
Mail Carrier: $20 gift card or a small gift
Newspaper Carrier: $10 to $30
Yard or Garden Worker: $20 to $50, or a gift card
Dog Walker: up to one week's pay or a gift
Pet Groomer: up to the cost of one session or a gift
Your favourite blogger: kidding!
Remember this is just a GUIDE; not everyone will want to give gifts to all those on our list and that is a-okay! Hope this helps guide you through the holidays. I know it can get overwhelming with the fringe people but use your own judgement. After all, it IS the thought that counts!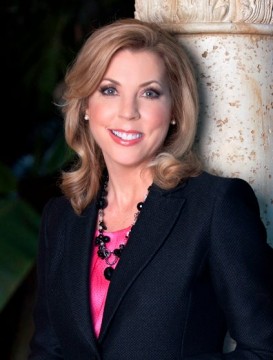 Jacqueline Whitmore has helped thousands of people around the world to be more courteous and confident in the business and social worlds. She's an etiquette expert, author and founder of The Protocol School of Palm Beach. In 2011, she published her book Poised for Success and Business Class: Etiquette Essentials for Success at Work (2005). Whitmore has appeared on a variety of national television shows including ABC's 20/20, CNN's Anderson Cooper 360, The Daily Show with Jon Stewart, ExtraTV, CNBC and more. She's also been featured and quoted in newspapers and magazine around the world.