When we enter into the beauty-realm, it's hard to pick our favourites for the gift giving season. There's so much out there! But after a few months of testing products here are our favourites from head to toe and everything in between.
Kaia bamboo tapioca beads is the first DIY cleansing kit for face detox. The natural bamboo tapioca beads allows consumers the versatility of customizing their cleanser in powder form by mixing with water or face oil or with green tea. This gives you the power to decide the degree of exfoliation you need. This all-in-one cleanser, exfoliator and mask also comes with moringa oil which is known for its nutrient rich properties containing 6 x the Vitamin C of oranges and doesn't leave an oily residue. Made in small batches every kit is hand-assembled and the natural skincare brand is based in Toronto. You'll also want to check out kaia's juicy bamboo facial cleansing cloths! kaianaturals.com for store locator.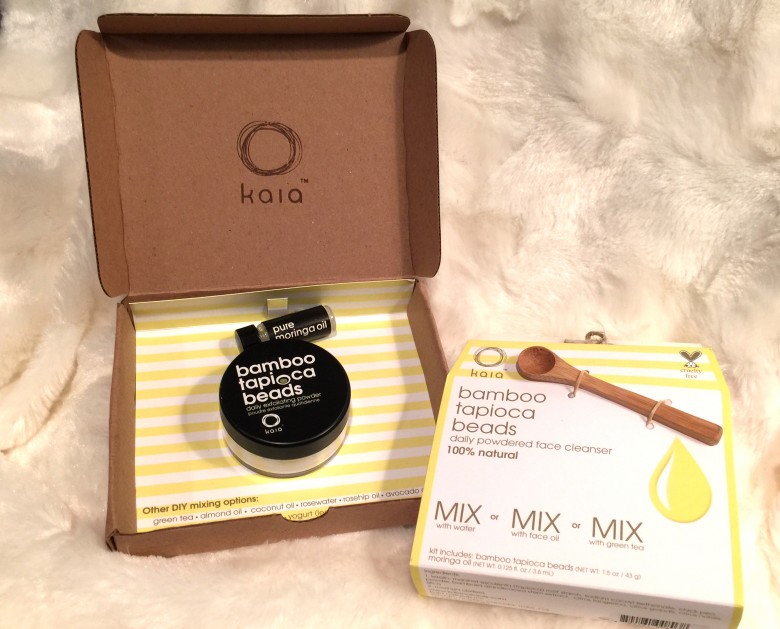 LOVEFRESH is not just about luxury it's also about all-natural products and what's good for our skin. Nourishing and beautiful in all ways, the LOVEFRESH collection is bursting with nutrients and smells amazing too! You can pick out gift sets packaged up in sophisticated wrapping and be ready for the holiday gift giving season. Scents like pomegranate, pear and eucalyptus spearmint are very attractive this season. But there are so many more available: lavender, pink grapefruit & tangerine, lemon verbena, key lime coconut, water lily and vanilla bean.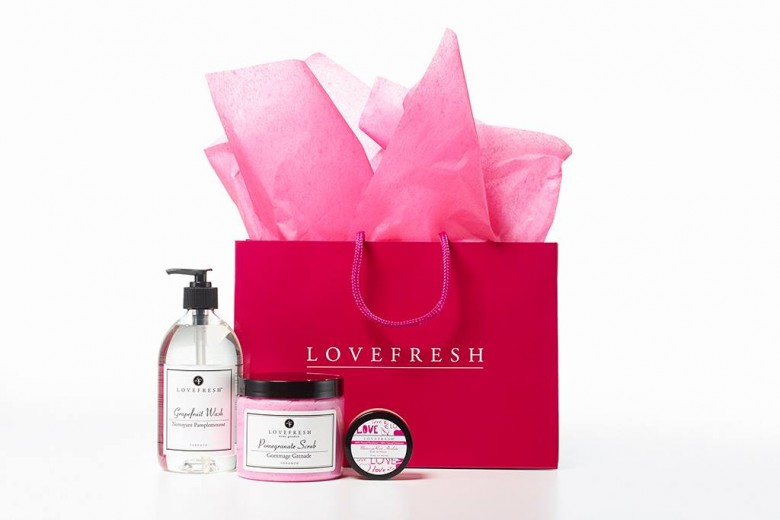 L'Occitane Arlesienne is the new signature scent for this world-famous beauty line from France. Reminiscent of the iconic woman of the south of France, the line is inspired by her creativity and confidence. The line carries three beautiful scents: saffron, rose and violet. It's gorgeous. Includes EDT, Beauty Milk, Velvet Hand Cream, Scented Candle and more but my personal favourite that I am using now is the Arlesienne Perfumed Hair Mist that leaves a light scent that leaves that someone special taking very deep breathes.
OPI Gwen Stefani 2014 Holiday Collection is bold and everything you'd expect from this entertainment and fashion superstar. Gwen Stefani is known to merge the worlds of music and fashion bringing her edgy style to the forefront and the holiday collections are easily gifted for their themed packaging. The collections are quite dramatic as she incorporates fresh pigments and finishes to her line that includes some limited editions. Look for dramatic reds and deep purples and for some serious drama, check out Rollin' In Cashmere, Snow Globetrotter and Comet in the Sky available as a trio gift pack. In the Unfrost My Heart collection I've falling in love with the I'll Tinsel You In and So Elegant finishes that take your favourite OPI colours to another level of coolness. The ultimate finish in the collection is a dusting of 18K gold Don't Speak top coat which I'm officially on the hunt for.

The Body Shop has tons of great ready to gift packs for every body care wish and great stocking stuffers, too. The Coconut Premium Selections is my favourite for it's beautiful packaging and value for the selection of what's inside. It includes: Coconut Body Butter 200 ml, Coconut Body Scrub 200 ml, Coconut Body Mist 100 ml, Coconut Lip Butter 10 ml, Cream Mini Bath Lily. Made with Community Fair Trade organic virgin coconut oil. Proceeds from the sale of this item is donated to War Child to help send a child to school.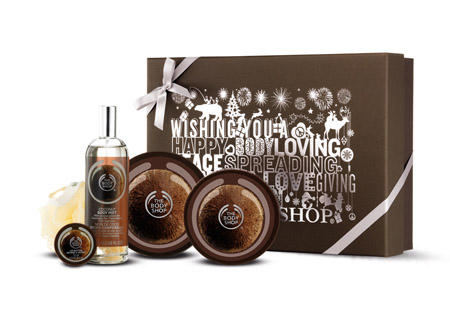 SMASHBOX is ready to rock every holiday look with these luxe looks! The jewel-toned collections and lush neutrals are perfect for the holiday party season. Trio sets of lipsticks are on my list of wants this season including some of their best selling colours. The Legendary Lipstick Trio includes shades: Legendary, Fig and Primrose. The Legendary Lip Gloss Set includes 5 shades, with 2 limited edition colours: Azalea, Legendary, Pout, Midnight and Gilt. Several other gift sets available from Smashbox available at Sephora and select Shoppers Drug Mart and Murale locations.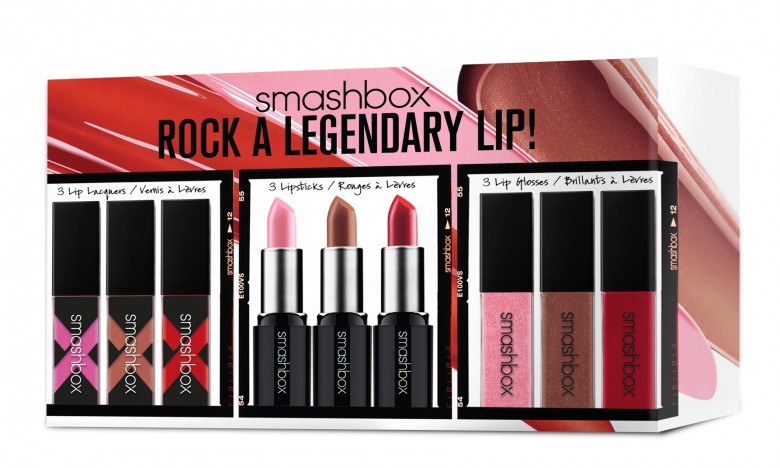 Elizabeth Arden UNTOLD Eau de Parfum, this luxurious scent is mysterious and intriguing. The profile of this particular fragrance is for the modern woman that has many sides to her. It's vibrant and fruity leaving the impression of someone who is confident with a hint of mystery. She is someone who is radiant and warm. The fragrance bottle itself is intriguing enough to lure you in!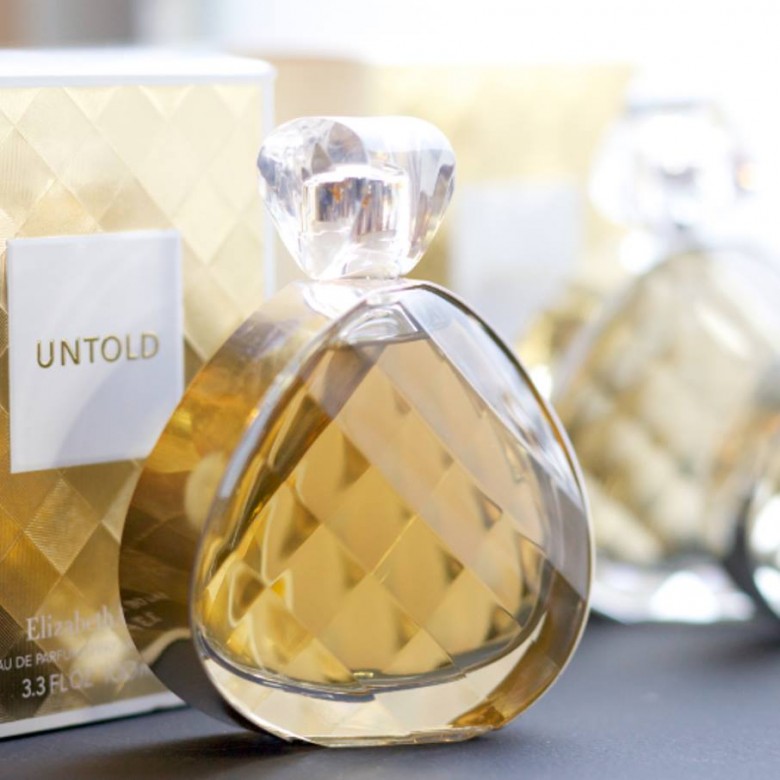 OLAY Skincare  is worth noting, especially for their amazingly priced holiday kits this season. This beauty and skincare line has several collections tailoring to the needs of individuals spanning many ages and skin types. It is the ultimate go-to for many. But it's come a long way since my mom started using it years ago with the advancement in skincare research. Skin feels and looks tired? You'll be interested in the Olay Regenerist line for more radiant looking skin.  Want to freshen up? Get the Olay Fresh Effects line that's great for travelling too! Check out the website to determine what's the right line for you, or whoever you're gifting to! The limited holiday gift sets are only in stores until the end of December.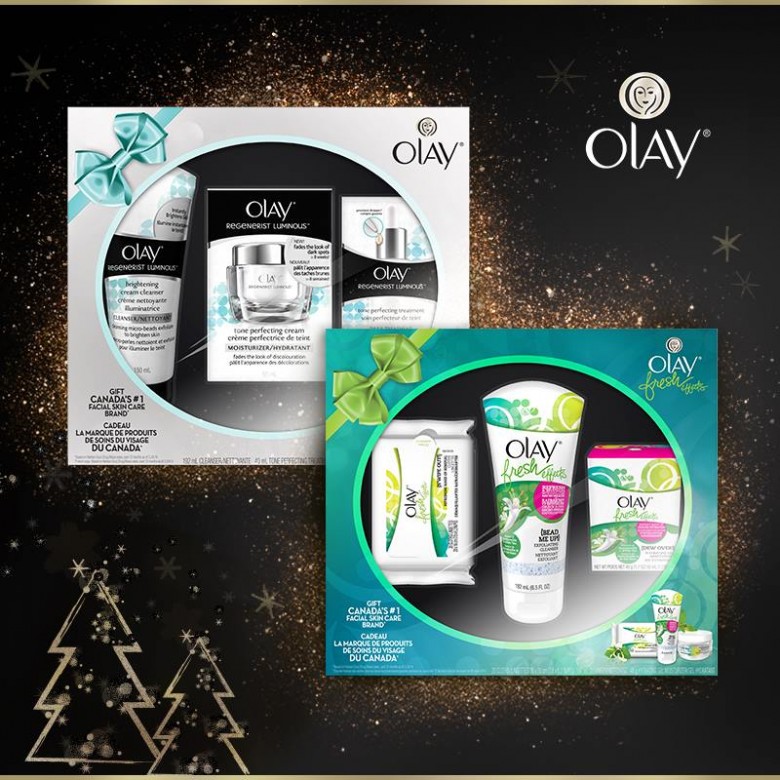 And we can't forget about the GUYS!!
KING'S CROWN 1774 is a new prestigious line of grooming products for the modern man. While this category of men's skin care products continue to grow rapidly, this particular line is hand crafted and sourced from the artisans around the world. The collection offers powerful skin care solutions designed for men in mind. Three specially formulated collections: ENRICHED for normal skin with papaya enzymes and vitamin C for smoother and energized skin, OIL DEFENCE (for oily skin) to control oil and shine, and AGE-LESS (for all skin types) to bring back vibrant looking skin. The line also includes grooming accessories like handcrafted razor handles that are commissioned in Italy. Beautifully made with high quality wood are some models are compativle with Gillette Mach3 or Fusion (5 blade) disposable razor systems. Shaving sets, leather accessories round up some of the top picks for men this holiday season.